Avatar 3D Exclusive Given to Panasonic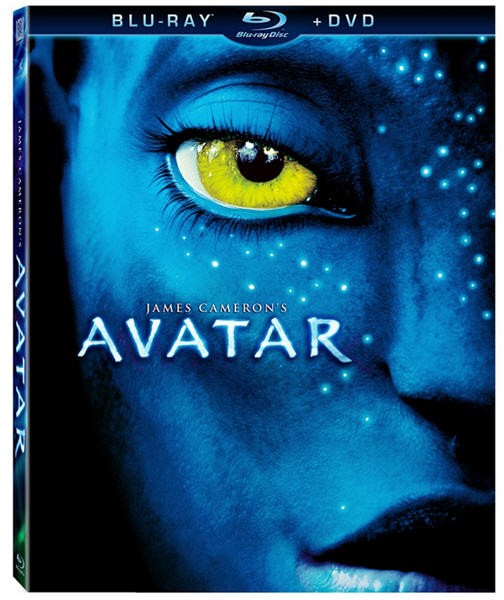 Avatar on 3D Blu-ray
According to an article on Twice, Panasonic is slated to be the exclusive launch partner for the 3D Blu-ray Disc release of Avatar due out in early December. Though the length of the exclusive period is not specified yet, at launch the disc will only be available to consumers as part of a bundle package with a Panasonic 3D Viera plasma TV. Exact details are still to be announced, but Panasonic's consumer marketing VP, told TWICE his company will back the promotional offers using a marketing campaign that leverages the cooperation and resources of participating retail channel partners.
Panasonic's Blu-ray Avatar marketing efforts last April involved a bundling promotion offering a $25 rebate on the purchase of a Panasonic Blu-ray Disc player or home entertainment system and a copy of the blockbuster film on a 2D DVD or 2D Blu-ray Disc.
The news of the blockbuster movie on 3D Blu-ray is big news as we've taken the lack of Avatar in 3D as a sign that even the big guns aren't 100% confident in the future of the fomat as a mainstream solution in the home. With the movie now releasing in 3D for the Christmas season, the industry is getting a big lift that might encourage some to purchase the required hardware. The second piece of the puzzle is live TV and pre-recorded material on broadcast television. In addition to this deal with Avatar, Panasonic is the primary sponsor of DirecTV's new "n3D" channel and the channel's 3D telecast of this week's 2010 U.S. Open tennis tournament.
Lest you think that you're left out in the cold, Panasonic is also apparently looking to take care of its early-adopter customers by making the Avatar 3D Blu-ray movie available to customers who have already purchased a Panasonic 3D Viera TV. Details are still being worked out.
mrjktcvs posts on September 15, 2010 18:33
What does he mean, "taking the lack of a 3D Avatar blu-ray as a sign that even the big guns aren't sure?" Did he really expect that to come out before they re-released the movie last month with some additional footage?
jliedeka posts on September 13, 2010 13:32
This is baffling to me as well. The biggest issue for 3D adoption right now is lack of software. Restricting the best 3D movie to new Panasonic buyers seems pretty dumb to me. Maybe Panasonic gave Fox buckets of money for this deal but it seems short sighted on all sides.

Jim
ChrisFox posts on September 11, 2010 18:44
I do not understand why they are doing this. I know Panasonic wants to sell more tv's and this will but they should be giving this movie away for free to anyone who wants one. Not the normal Blu Ray, the 3D only movie. That would get more people to at least look into buying into 3D.

If you are trying to convince people to buy another tv only after a few years of buying an HD tv you don't need to restrict the most popular 3D movie out there.
Seth=L posts on September 11, 2010 12:27
I'm sure a few copies will appear on ebay at ridiculous prices.
r22yu posts on September 11, 2010 11:47
I still won't buy a Panasonic TV.

Does this mean that Blockbuster won't receive 3D-BlueRay copies of Avatar? If they do everyone could wait 2months or so and then buy the disc 2nd hand from blockbuster…
Post Reply