Avatar Blu-ray Highlights DRM Troubles
Avatar Blu-ray Highlights DRM Troubles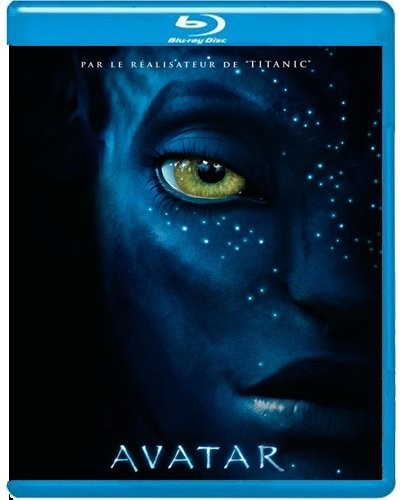 Avatar Blu-ray leading the DRM way
The Unobtainium hording N'avi from James Cameron's Avatar have defeated the Dark Knight in Blu-ray sales. Avatar sold 1.5 million copies, more than doubling the first-day tally of Chris Nolan's second Batman flick on Blu-ray. But the record sales of Avatar opened a veritable Pandora's box as a record number of consumers get a bitter taste of digital media's dark side – Digital Rights Management (DRM). 
So many consumers went home disappointed this week, hoping to watch a brand spankin' new copy of Avatar in flawless HD, that Best Buy put firmware update notices online and in stores to stave off mass returns. What many in the media had been calling a glitch is no glitch at all. It's just the cost of consuming digital media these days. One of the reasons Blu-ray won the so-called HD format war against Toshiba's HD DVD was a promise of enhanced copy-protection security. A consequence of copy-protection for many Blu-ray player owners is having to frequently update their machines with the latest software or "firmware revision".
Fox Home Entertainment says the Avatar Blu-ray issue has mostly been limited to older Samsung and LG players. But we've heard reports of many other models not playing back this week's mega-release from Fox. Firmware updates are available at the manufacturer's support websites which must be burned to a disc in order to feed it to your Blu-ray player. Alternatively, if you own a Blu-ray profile 2.0 player (or one of the dual format HD DVD/Blu-ray players like Samsung's BD UP-5000), your player is capable of downloading the update directly from the Internet. 
The biggest trouble with DRM isn't just the recent Avatar Blu-ray release – this only highlighted the issue due to the sheer number of people buying the disc. DRM is updated every so often and many Blu-ray players need frequent firmware updates to keep pace. Otherwise, instead of a movie, you could find you've brought home a new coaster for the coffee table wrapped in a Blu-ray package. But you're just as likely to get DRM's Blu-ray disc watch-blockage from your brand new copy of Twilight: New Moon or this week's Blu-ray release - Escape from L.A. It's unanimous, despite being a movie icon himself, Snake Plissken does not approve of DRM! 
The DRM issue strikes to the heart of your right to private property. You bought the disc, but the manufacturer has the right to encode it with something that'll prevent its playback. What makes this DRM so pathetic is that this nonsense is designed to prevent piracy. Yet, if you were a digital media pirate you've already been watching Avatar for weeks. Most Blu-ray discs are already pirated and available for download via bit-torrent long before the Blu-ray release date. The pirates certainly aren't buying the disc - and they most certainly aren't putting up with the hassles of DRM and firmware updates. 
Like FBI warnings and Interpol notices, one can only assume that DRM is designed to prevent the piracy of customers who have already paid for the product and not the actual pirates.
Recent Forum Posts:
lvb1770 posts on May 23, 2010 17:08
What a laugh.
j_garcia posts on May 20, 2010 19:33
I didn't have a problem with this one in my Oppo or PS3.
PhilCohen posts on May 20, 2010 19:29
Then, it's fortunate that I bought an Oppo. Oppo's firmware updates can be burned to CD on a MAC. There's been two in the approximately 7 weeks I've owned the player.
Merblich posts on May 19, 2010 00:04
Sony BDP-S1 also doesn't work

This will be my LAST Blu-Ray bought.

Each time it takes 1 month or more to get a firmware updates
because Sony doesn't support the Apple OS.
PhilCohen posts on May 13, 2010 21:49
The Blu-Ray backers & the movie industry in general seem to have adopted the same disasterous strategies as the music industry: Let's see how many anti-consumer scams that we can get away with before the public turns on us and stops buying discs. Such policies are negative, and for these industries, self-destructive. And none of them will stop disc counterfeiting. There's no substitute for treating the consumer in a spirit of fairness. The music & movie industries keep running from that idea.
Post Reply