Apple Introduces new MacBook Designs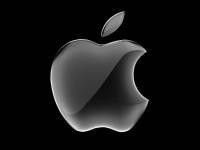 The new MacBooks including a new metallic design were unveiled the latest Apple press conference by company Chief Steve Jobs. Nvidia graphics processing, buttonless tracking and moisture sensors are just some of the features that'll adorn your new Apple notebooks. Have a nice swim! 
It sounded like Steve Jobs was talking about a new Apple automobile that'll be rolling off the assembly line. Talk of aluminum blocks and unibody design are usually left to automakers. But these are new production techniques going into the latest round of MacBooks. 
Jobs says the new MacBook Pro and MacBook Portable will be carved from a single 2.5-pound block of aluminum. Why it reminds me of the old days when we used to whittle our notebooks by hand from a single block of hickory. But I digress, enough reminiscing about the pre-Internet era. 
Jobs says Apple's new laptops will capture a sweet-spot between lightweight and durable. "We've been working superhard to build unibody enclosures for some new notebooks." Steve Jobs said at the conference. 
The new aluminum block MacBooks should end speculation that Apple was working on a new product line codenamed Brick. It would have been an ironic codename for an Apple product considering it's the nickname of an unlocked iPhone after it's received a punitive firmware update from Apple. 
Among other touch-ups to the MacBook line is Jobs' continuing war against the common button. This time the MacBook product line got a new multi-touch track pad. Where conventional notebooks have buttons, the new MacBooks have a track-pad that responds to finger commands. It's a clever design complete with separate finger movements for spinning and zooming - just like the iPhone. Expect this idea to be picked up in the near future by other notebook manufacturers. 
Oh, buttons I feel your pain! It started with the iPhone that has sent a button-abandonment wave through the industry. Now even RIM, that bastion of cluttered-with-buttons-and-keys design has developed a touch-screen Blackberry. 
Save $100
In a nod to the sluggish economy Apple has reduced the price of its low-end MacBook to $999. That savings will go a long way in offsetting economic devaluation in other areas. But if you really wanted to save money you wouldn't buy a Mac in the first place. 
On the more costly side of the spectrum is the MacBook Pro re-duxed for extra fast processing thanks to two Nvidia graphics chips inside. Apple's new laptop graphics monster will run you $2,499. Despite the hefty price-tag that's still a $300 reduction from the Apple's previous high-end models. 
The new MacBook Air is the lightweight notebook that's so thin you can stuff it into a manila envelope. Designed with no optical drive it's a deceptively wise idea, considering network cards are the input/output choice of most. The space savings on optical drives is also a considerable environmental savings on landfills and e-waste disposal. Unfortunately what's not light-as-air about the MacBook Air is the price. It'll run you a not-so-portable $1,799 - just like its predecessor.  
No More Bobbing for Apples
Finally, some might call it a superfluous feature but it's clearly intended for manufacturer warranty claims. New MacBook designs include a submersion sensor that'll detect whenever your new Apple Notebook winds up in the drink.
Recent Forum Posts:
birdonthebeach posts on October 16, 2008 08:39
An $800 lappy from Cupertino? Right…..
Clint DeBoer posts on October 16, 2008 08:36
emorphien posts on October 15, 2008 22:08
Exactly, Firewire is idea for hard drives. USB 2.0 can theoretically reach a higher rate according to its spec but I've always found Firewire 400 to be a better and more stable connection.
gus6464 posts on October 15, 2008 21:41
Thing is that for people that handle very large files such as video the difference between firewire and usb2 is huge. USB2 throughput fluctuates too much as more data is passed whereas firewire is constant throughout. While firewire has a slower transfer rate, it does not fluctuate unlike usb2 which is really only good for smaller files and burst transfers.
emorphien posts on October 15, 2008 21:32
The only thing about these that I am interested about is the new manufacturing process. I'm curious to see if this really improves build quality and durability, which has been one of my major issues with Apple's laptops in the past (and why I have and continue to buy Thinkpads until they start getting it wrong).

Other than that, I don't care about the glass trackpad. I used to hate the trackpoint like most people until I started using them on Thinkpads and now I'm a trackpoint convert.

I'm really shocked to see the elimination of Firewire since Apple has so long focused on media superiority (as a perception, even if the reality is there's no difference). Firewire is a preferred interface for external drives and many video cameras use it (even my still camera does).

I am also not a fan of the new display. I didn't like the black bezel & glossy display on the iMac and I sure don't like it here. Job's rationalization that you can always re-angle your laptop and turn up the brightness is true… sometimes. You can't always turn or tilt your laptop for less reflection and boosting brightness, even with LED backlights, is still a bit silly on a battery operated device.

I am however glad to see that they incorporated the switchable graphics. My T400 has this and switching to integrated makes a significant improvement in battery life. Right now it looks like I could get 5 hours on my fairly loaded T400 which has a 2.53Ghz T9400 processor (not the most efficient one available, it's in the more performance oriented line with more cache) using a 6 cell battery. When the optical drive shuts off and the wireless is off, I can get closer to 7 hours.
Post Reply