ABC to Offer Shows via On-Demand Cable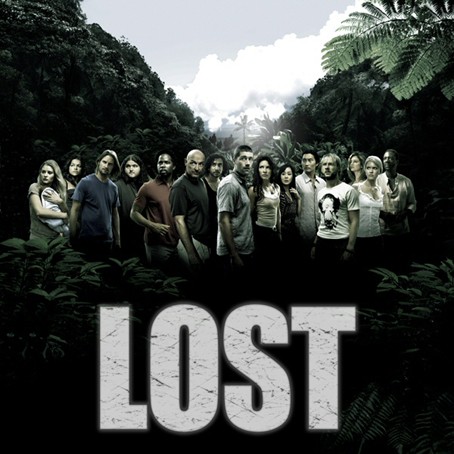 ABC Offers VOD for free
We've long predicted that cable would rise to the occasion and begin to offer greater and greater amounts of on-demand content. Eventually, it would stand to reason that with the proper service and pricing structure, this would dramatically compete with physical media like Blu-ray. This week ABC inked a deal to provide episodes of Lost and Desperate Housewives (among other shows) for free via video-on-demand (VOD) cable systems. Walt Disney is the parent company for ABC and is planning to reap a ton of extra profits by selling ad space on the VOD content.
The challenge, of course, is what that advertising content would be worth if it can simply be fast-forwarded through and ignored. As a result, ABC is insisting that the cable VOD system disallow navigation controls during commercials. When the offerings are "free" I guess consumers will need to deal with whatever caveats to the service are negotiated.
That's pretty good news overall, but it gets a little better. The total expected commercial time per show is expected to total around 5 minutes per hour of content. That's FAR less than the typical 17 minutes US consumers are used to seeing in prime-time fare. The deal has the local affiliate getting to sell a single 30-second spot, with ABC able to sell the remaining 4:30 nationally. That's simply a great deal for both parties and continues a trend that is encouraging to say the least.
In 2005, CBS signed on with Comcast to offer previously-aired shows on demand and sold spots to national companies for sponsorship on such shows as CSI: Crime Scene Investigation. NBC jumped in during 2006 but attempted to charge $0.99 for certain shows while offering others for free. Our prediction is that if they can't make this work off of advertising, then consumers as a whole aren't going to bite. Charging for television content is a short-sighted approach that will ultimately fail in every permutation - chiefly due to the American psyche of only paying for feature film content.

Initially, the ABC deal is being cut with Cox Communications, who has about 6 million subscribers (and only half of those with digital VOD capability). Previously it had inked a deal with Comcast as well, but limited it to a few markets served by the ABC network.
What we're seeing are very tentative steps towards offering VOD services. Studios in general are very slow to move - which is why they often get caught with their pants down and suffer losses due to other, more aggressive technologies and companies. It looks like they are operating at a snail's pace once again so we'll need to see if they realize the position they are in. Add the movie studio division to the mix and you've got even slower adoption rates. The future holds some interesting technology - we just need to see which flavor becomes the dominant choice among consumers.

autoboy posts on February 26, 2008 13:55
It seems to me that there should be no reason to need a Vudu box to rent movies if cable companies would get their act together and sign the same contracts as apple and vudu for their movie content. A few menu changes to their VOD service are required, but VOD has proved so far valuable and reliable for me and could make VOD a real force to be reckoned with. It seems like a much better service than clogging my internet tubes with vudu's torrent style download and upload service. The HD videos I watch on VOD are pretty good quality in full 1080i. There is a fair bit of compression blocking and it is not something that would replace BluRay for the better action movies, but for general viewing and the general public, I think VOD makes a lot of sense.

My only fear is that it does catch on and the studios quit producing BluRay discs. I'm pretty certain that won't happen though. There will always be a need for some physical media and as long as there is there will be a path to rent or buy it. BluRay in the mail has proven very effective for me.
Halon451 posts on February 26, 2008 10:25
Most of the On-Demand movies thus far already prevalent have been rife with a pitiful selection, at least in my market area. I've used it once or twice because they do offer some of the newer releases (Bourne Ultimatum and the new Die Hard flick - thumbs up).

I've heard that they were going to open up the on-demand venture for regular network programming, so I've been waiting to see the results. Looks like ABC is off to a good start with 'Lost' - both my wife and I are rabid fans, but at this point, we aleady own the first three seasons on DVD and are recording the ongoing 4th season directly on DVR.

All told, I think the On-Demand market is going to fare well with some, and not so much with others. It took me a long time to get over the habit of buying physical CD's, and went to downloading albums right off the internet, and the only thing I have to show for the purchase are a bunch of 1's and 0's. Alas, it's the new age coming though, and more and more people want convenience, instant gratification, and some network or cable company officials telling them what they want to watch.
stratman posts on February 26, 2008 08:35
The magic word: "free", as long as it's "free" consumers will use it. When they start to charge for TV episodes, it'll fall flat. There will always be a market for physical media, as long as people are smart enough to realize that it's cheaper in the long run. If you watch movies over and over (what A/V'er doesn't) physical media wins hands down, if your a casual user then VOD will win out. One problem I see with VOD is availability, what if a movie that you like wasn't popular or it's an obscure 1950s sci-fi flick and the provider deems it's not "important" enough to take up space, then you're out of luck.
Post Reply