Spyro Gyra: The Deep End (2004) CD Review
Spyro Gyra: The Deep End (2004) CD Review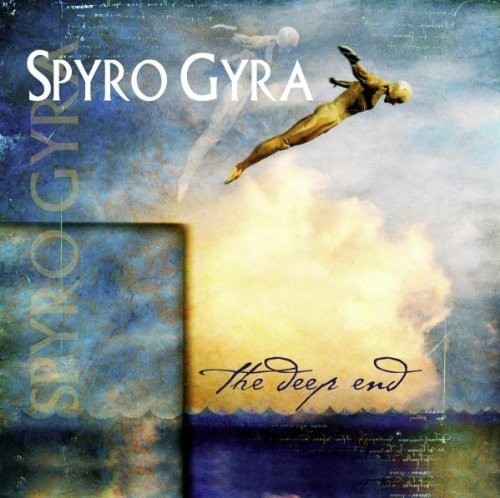 Spyro Gyra: The Deep End CD
Label: Heads Up (HUCD 3085)

Track List
1)      Summer Fling
2)      Eastlake Shuffle
3)      Monsoon
4)      As You Wish
5)      Joburg Jam
6)      The Crossing
7)      Wiggle Room
8)      Wind Warriors
9)      In Your Arms
10)   Chippewa Street
11)   Beyond the Raid
Introduction
This is my favorite Spyro Gyra release (followed closely by Original Cinema) of the 2000's. Sometimes artists just "hit the magic groove" with a release, and that seems to be the case with The Deep End. With strong writing and performances, there really isn't a weak tune in this set.
Audio Quality
I saw Spyro Gyra live in a small club in Dallas shortly after this CD's release and was able to speak with the band leader, Jay Beckenstein, who shared an interesting historical note with me. The Deep End was the last CD recorded at Beckenstein's own Bear Tracks studio in upstate New York before he sold the land and building it was on; coincidentally, my first meeting with Beckenstein was during a record store "meet and greet" session in Kansas City when I was a kid (boy do I miss the days of big record stores), right after they completed the first album ever recorded at this studio, Catching the Sun (also an excellent release). One of the things that grabs you on this release is the playing of long-time bassist Scott Ambush; his solos on Wiggle Room and Beyond The Rain (both penned by him) are magnificent, and nobody does the vibraphone/bass lead better (thanks in part to the great Dave Samuels on vibes). In fact, Beyond The Rain is one of the sweetest ballads I've ever heard. Another favorite track with a great groove and great vibraphone solo is Joburg Jam. Finally, Summer Fling is a throwback to the early Spyro Gyra formula of catchy melodic hooks and punchy horn sections.
Summary
I really feel this is one of Spyro Gyra's best overall releases of the last 20 years, and easily ranks in my "top 5" all time in their music catalog. This CD also marked the last Spyro Gyra release to feature Joel Rosenblatt in the drum chair, ending a long run of outstanding performances dating back to the 1980's. As a life-long drummer/percussionist, this is probably one of the biggest "misses" for me in their more recent releases.
Scorecard
Features (liner notes): 5/5
Reference Equipment
Yamaha DSP-A1 Natural Sound A/V Amplifier (Stereo Mode)
Pioneer Elite CLD-99 Reference LD Player
Polk Monitor 10B Speakers (x2)