John Klemmer Touch (1975) CD Review
John Klemmer Touch (1975) CD Review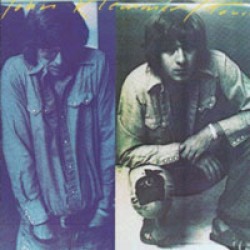 Label: Mobile Fidelity Sound Labs Ultradisc II (UDCD 522)
Introduction
In interviews at the time, John Klemmer indicated he had taken a yearlong sabbatical of sorts to decide which musical direction he wanted to head in while writing the material for Touch. He then went into the studio to record with a stellar group of musicians, many who had not previously appeared on one of his releases to date. These included key sidemen from Tom Scott's L.A. Express (John Guerin on drums and Chuck Domanico on bass) as well as established solo artists Dave Grusin on Fender Rhodes and David Batteau on backing vocals. It was a case of the right music, with the right musicians, at the right time.
Track List
1) Touch
2) Glass Dolphins
3) Waterwheels
4) Free Fall Lover
5) Sleeping Eyes
6) Body Pulse
7) Tone Row Weaver
8) Walk With Me My Love and Dream
Audio Quality
Over the years, I've used both the LP and CD versions of this Original Master Recording to evaluate nearly every element of the audio chain; the other such reference recording I've used is Steely Dan's Aja . A testament to the fine work at Mobile Fidelity Sound Labs, these releases represent the finest examples of their respective generations: analog (LP) and digital (CD). In fact, these are the oldest (dated) CD recordings I own (with only a handful even close), and still sound as good or better than many recent releases. I would use Touch to gauge the warmth and separation of the audio chain. There's nothing smoother than a John Klemmer sax riff or Dave Grusin keyboard voicing. An instant classic, the title track (Touch) has been included in many "best of jazz" compilations from the 1970's; it established a smooth jazz style that has been imitated ever since. With Free Fall Lover and Tone Row Weaver, Klemmer was one of the first to utilize light backing vocals on an instrumental jazz release. Waterwheels is probably the weakest track, lacking any real drive. Outstanding throughout, the rhythm section really shines on the best pure groove track, Body Pulse. The CD's last track is a throwaway tune, basically a chance to hear what John Klemmer's voice sounds like. Dave Grusin (keyboards) shares the solo spotlight on nearly every track while showcasing his lyrical style and unique voicings.
Summary
Touch sent John Klemmer's career into overdrive while arguably creating the "smooth jazz" genre almost 20 years before anyone even used the term! In fact, this release was so successful that it was quickly followed by the equally successful Barefoot Ballet , so similar in material and personnel that it could have been called Touch 2 . Taken together, these two releases represented almost 100 minutes of the smoothest jazz saxophone work at the time (and won Klemmer a coveted guest solo on Steely Dan's The Royal Scam ). If you're lucky, you can still find this outstanding UDCD release second-hand in used CD stores or online (like eBay).
Confused about what AV Gear to buy or how to set it up? Join our Exclusive Audioholics E-Book Membership Program!