A Bad Think's New Dolby Atmos Album 'Short Street' Is A Personal Odyssey Through The Past
A Bad Think's New Dolby Atmos Album 'Short Street' Is A Personal Odyssey Through The Past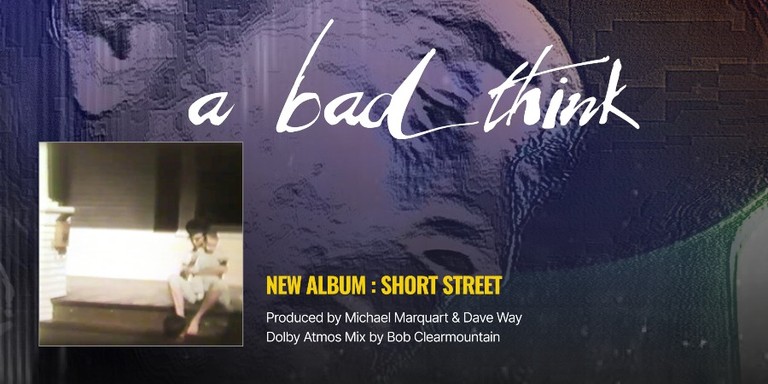 Short Street - A Bad Think
Michael Marquart is a multi-instrumentalist, producer, singer-songwriter, and the frontman of the long-running, mostly-one-man experimental rock project, A Bad Think. Marquart earned a Grammy nomination in 2020 for "Best Immersive Audio Album," for the 5.1-channel album The Savior. He has since continued to explore the possibilities of immersive audio with subsequent releases. I wrote about A Bad Think's ninth studio album, Lifelike, shortly after its April 2021 release. The album was designed from the ground up as an immersive audio project, and was accompanied by a 20-minute documentary called Lifelike: The Making of An Album in Dolby Atmos. Then in 2022, Marquart delivered A Bad Think's tenth studio album, X, which included the single "Maybe Someday." Always prolific and apparently indefatigable, Marquart now presents the eleventh A Bad Think record, called Short Street, which promises to be yet another sonic masterpiece. The album is presented in the immersive Dolby Atmos format, inviting the listener to be enveloped by a multi-dimensional soundscape. A separate stereo mix is also available. 
A Bad Think - Hammer and the Plow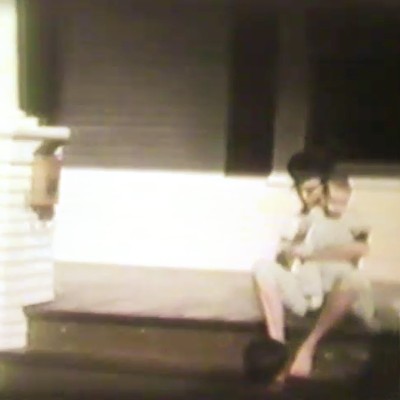 A Bad Think has a reputation for creating deeply introspective and emotionally-charged music, and that's certainly the case with Short Street, a beautifully personal record featuring Marquart's poetic lyrics that "evoke a sense of longing, reminding us that even in the darkest of times, there is a glimmer of hope that can guide us through," according to the press release announcing the album's launch. Marquart's illustrious musical background is also on display here, as is his constantly-evolving musical style, which draws inspiration from a wide variety of genres. His previous music has included elements of Ambient music, Southern Rock, Folk, New Age, Country, and, perhaps most notably, Progressive Rock. In order to create this "mesmerizing musical odyssey," Marquart collaborated with industry giants to push the boundaries of audio technology with the Dolby Atmos format. Thanks in large part to streaming services like Apple Music and Tidal, Dolby Atmos music is growing in popularity, with new mixes becoming available every week. Everything from classic Pink Floyd and Joni Mitchell to the latest by Taylor Swift and The 1975 is now available in Atmos. Michael Marquart is a true believer in the power of this technology to elevate the listening experience to new heights.
…Atmos is really coming down the road in a big way. It is coming, and you can't stop a freight train… when I heard the potential of all this stuff, I knew I wanted to be on the front end.
— Michael Marquart
In addition to making his own music, Marquart is a record producer and the founder of Windmark Recording, a world-class recording studio with an impressive client list; Coldplay, Kendrick Lamar, Justin Timberlake, Kanye West, and Pharrell Williams have all recorded there. In 2021, Marquart sold Windmark Recording to the Founder & CEO of Encore Recordings, Joie Manda. But before starting his life as a pro musician and producer, Marquart grew up in the town of Fort Atkinson, Wisconsin, where he played drums in a rock band and taught himself guitar as an adolescent. Marquart's small-town childhood serves as his muse for Short Street, which "weaves together a tapestry of introspection, vulnerability, and the resilience of the human spirit." When asked about what inspired him to create an album about his hometown, Marquart responded, "It seems like a natural progression. Growing up in such a small town back in the '60s seems to be getting lost in a fog of fading history."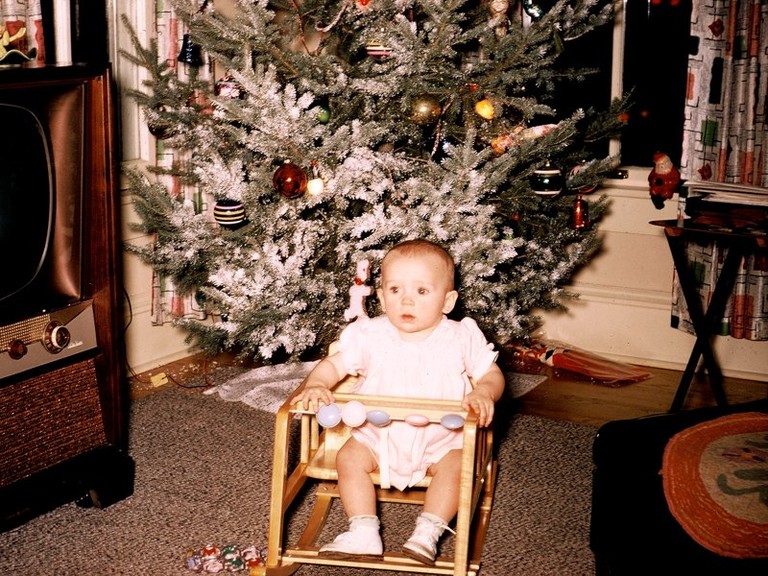 The music is meticulously written and recorded with help from some of the industry's top studio musicians and engineers. The Dolby Atmos mix comes via the legendary Bob Clearmountain, who has mixed eight Grammy-winning albums and has garnered five Emmy nominations during an illustrious career that began with his first session as an assistant engineer recording Duke Ellington. Since then, he has worked in the studio with a dizzying list of artists, including Bruce Springsteen, Aerosmith, David Bowie, Neil Diamond, John Fogerty, Peter Gabriel, Hall & Oates, Huey Lewis & the News, and some guy named Paul McCartney — just to name a few. He has also mixed some of the most important live shows in music history, including Live Aid, The Concert for New York for 9/11, and the recent Foo Fighters Taylor Hawkins Tribute Concerts. Clearmountain also mixed A Bad Think's Grammy-nominated surround-sound album The Savior. The stereo mix for Short Street was a collaboration between Marquart and his longtime collaborator, Dave Way, a four-time Grammy-winner with countless gold and platinum records to his credit. Dave Way has worked with another dazzling list of talent, including Fiona Apple, Ben Folds, Macy Gray, Phoebe Bridgers, Tracy Chapman, Neil Young, Norah Jones, and Whitney Houston. He has mixed the soundtrack and/or score for many great films, including School Of Rock, Superbad, and Echo In The Canyon, a phenomenal documentary about the unique Los Angeles music scene in the '60s and '70s. Marquart's extensive collection of vintage guitars features heavily on Short Street. In the studio, Marquart found himself reaching for a 1958 Gibson Les Paul burst, a 1962 Gibson Les Paul (SG), a custom-made Martin 00045, a 1954 Fender Stratocaster, and a Gretsch 1955 Round Up. A Neve 8014 and an API console also contributed to the classic sound, which is certainly appropriate for the nostalgic subject matter.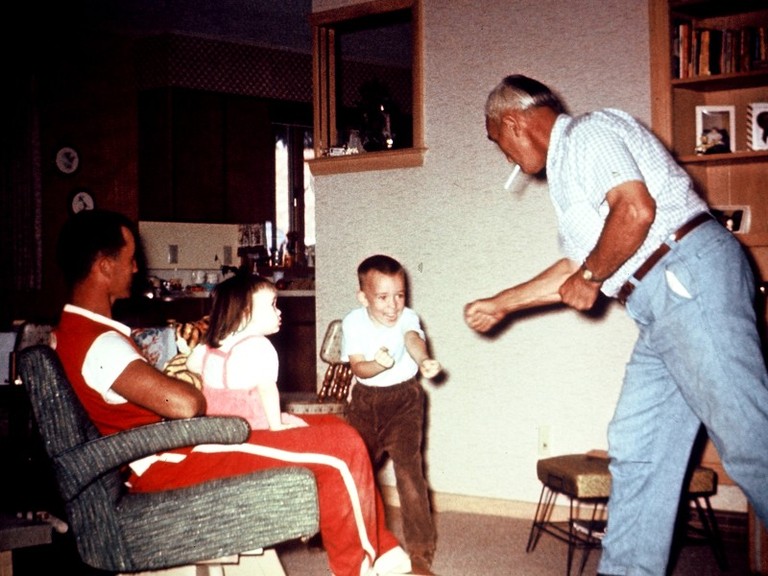 Short Street is a must-listen for anyone who enjoys thought-provoking music. Each track is a cinematic vignette, transporting listeners through a range of emotions. From the hauntingly beautiful melodies of 'Hammer and the Plow,' the album's single, to the introspection of 'Pages of the Past,' Marquart tells the story of the hidden depths within us all."
— ImmersiveAudioAlbum.com
Q&A Session with Michael Marquart
 I had the opportunity to ask Michael Marquart a few questions via email about his new album. Here is what he had to say:
 JG: What is the concept of the album? How did your youth and hometown experience shape you as an artist? 
MM: This album is a story of my childhood in a small town in Wisconsin. Life was very simple back then, and the music reflects this. There are only a few chords in each of these songs. I don't remember ever going to restaurants when we were young and we only went on a few trips as a family. We would go outside every morning and the only thing our mother would say was, "be home by 5:00." These songs encompass those experiences.
JG: What was the goal for the Dolby Atmos Mix? How would you compare the experience of listening to the album in stereo versus listening in Dolby Atmos? 
MM: The Dolby Atmos mix immerses the listener into a time that has been all but forgotten. You are surrounded in an atmosphere by the storyteller that takes you away. 
JG: Do you think immersive audio will continue to become more mainstream?
MM: I certainly hope so. The technology needs to catch up so the listener can hear how we hear it in the studio. But if it takes too long the public will move on to something else, I fear.
JG: Is there an ideal speaker layout recommended for maximum enjoyment? (7.1.4, etc?) 
MM: I have worked in studios with 7.1.4. I have heard sound bars that sound great (Sennheiser Ambeo). Capitol (Studios) has over 20 PMC speakers in their room. Atmos is smart, it knows what kind of speaker setup you have, and it puts objects where they need to be.
JG: How do you feel about the reproduction of Atmos mixes on headphones (Apple's Spatial Audio via AirPods, for example)?
MM: That hardware has a ways to go. Apple's spatial audio does not sound the same. It is simulated, but it is a step in the right direction.
JG: Is the pre-planning and recording process more challenging for an Atmos mix? 
MM: Not really. I recorded my (2021) Lifelike album from the ground up with 3D Microphones for just that purpose, but found the real magic happens in the mix stage.
JG: Does the lossless Dolby Atmos (based on Dolby TrueHD) found on the Blu-ray provide a substantial improvement in fidelity versus the lossy (Dolby Digital+) compression used for Dolby Atmos streaming?
MM: I have never had the opportunity to compare those systems in the proper environment.**
JG: What about Dolby Atmos inspires you to keep making music in the format? 
MM: We have been listening to music in the current stereo format since the '60s. It is time for a change, and this immersive environment is an exciting way to get people excited about listening to music again in a hi-fidelity format instead of listening on iPhones and computer speakers. A lot of us spend so much time and money to make our records sound as good as we can for our listeners, but sadly they fall on a lot of deaf ears.
Editorial Note: To hear for yourself what lossy compression is doing to the fidelity of Dolby Atmos music, head over to ImmersiveAudioAlbum.com, where you can listen to a short sample from A Bad Think's song "Hungry Eyes" in three different formats: ADM, Dolby TrueHD, and Dolby Digital+/Joint Object Coded. You'll be hearing only the height channels, which tend to suffer the most from lossy compression. Click the link below and scroll about halfway down the page.
ADM (Audio Definition Model) is the master format used for Dolby Atmos mixes. It is basically a very large WAV file with all of the bed and object channels contained as separate tracks. When prepared for release on Blu-ray, the lossless Dolby TrueHD format is used. Dolby TrueHD uses a compression algorithm called MLP (Meridian Lossless Packing), which reduces the file size without sacrificing any data. The sound should therefore be indistinguishable from the original. But when prepared for streaming services, the Dolby Digital+/Joint Object Coded format (also known as E-AC3) is used. This is a lossy compression scheme that results in much smaller files. Some audio information is lost in the process, and MP3-like artifacts can be the result — some listeners describe the sound as metallic or watery. Typically the rear and height channels are affected most, and the levels of perceived fidelity can vary depending on the mix itself and the playback equipment used. 
Short Street is available to download starting July 28th, 2023 in lossless Dolby Atmos from ImmersiveAudioAlbum.com. It can also be streamed on all major platforms where high-resolution music and/or Dolby Atmos music are available. 
To learn more about A Bad Think, visit abadthink.com or check out @abadthink on Instagram and Facebook.