Jeff Lorber Galaxy (2012) CD Review
Jeff Lorber Galaxy (2012) CD Review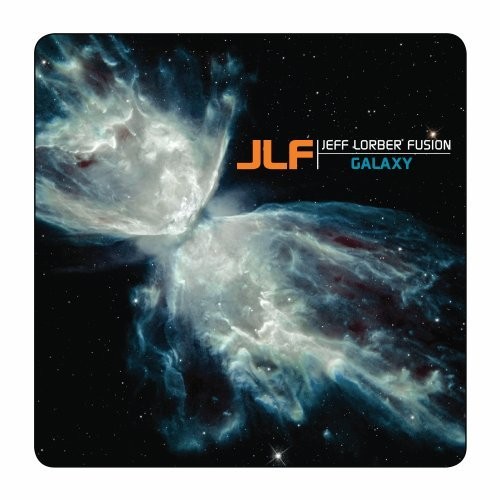 Jeff Lorber Galaxy
Label: Heads Up (HUI-33173-02)
Track List
1)     Live Wire
2)     Big Brother
3)     Montserrat
4)     Singaraja
5)     Galaxy
6)     City
7)     Horace
8)     The Samba
9)     Rapids
10)  Wizard Island
11)  The Underground
Introduction
This is one of the few CD's I've purchased "at the gig" from an artist. While in NYC on business in early November 2011, I discovered Jeff Lorber was playing at the Iridium (Jazz) Club near Times Square (and yes, it was a great show). To my surprise, he was selling advance copies of this yet to be released CD.  Even better, he stayed around to chat and sign CD's after the gig. If this was an LP, I would have worn out the grooves by the street date in late January 2012! Contrary to the way many recordings are done these days, basic rhythm tracks were laid down live by Lorber and the famous duo of bassist Jimmy Haslip (founding member of the Yellowjackets), and Vinnie Colaiuta (a "drummer's drummer" who's played with everyone from Frank Zappa and Sting to Tom Scott and Herbie Hancock). This decision ultimately resulted in a set of super-tight grooves, even by Jeff Lorber's elevated standards.
Audio Quality
Recorded and mixed by Lorber in his personal studio (JHL Sound), this release demonstrates why Lorber continues to be an in-demand producer/arranger for artists from Michael Franks to Dave Koz and Chris Botti, as well as a keyboardist/soloist. My favorite tracks include Horace and Rapids. Not far behind are Singaraja and Live Wire (the latter a throwback to the old Jeff Lorber Fusion sound). Lorber has taken to including covers of his early work in recent releases, and this time he includes four early covers (typically it has been one per release). However, this rhythm section does them all justice and it's hard not to like his classic Wizard Island in any form. Generally speaking, I'm not a fan of artists covering their own (earlier) work, but for some reason it doesn't bother me in Lorber's case. I think part of it is his iconic stature in the jazz world (how many artists can say they've been commercially relevant for 4 decades?), and part of it is he really does a good job of re-imagining the tunes and grooves. For those Eric Marienthal fans out there, you'll do just as well picking up this CD as one of his own. He plays tenor, alto, AND soprano sax on various cuts, which is a rarity among established saxophone players. There are no "clunker" tracks for me on this CD, which is probably why it's been a mainstay on my iPod/iPhone.
Summary
While there's no mistaking this is a Jeff Lorber CD (he wrote/co-wrote and co-produced every track on the CD), two of the sideman have released multiple solo projects of their own: sax man Eric Marienthal (who broke in with the Chick Corea Electric Band) and Jimmy Haslip (long time bass player for the Yellowjackets). This CD will please both fans from the Jeff Lorber Fusion days (1970's to early 1980's), as well as those who discovered him in his "post-pop" era (1990's to present).
Scorecard
Audio Quality: 3/5
Features: 4/5
Overall: 5/5
Reference Equipment
Yamaha DSP-A1 Natural Sound A/V Amplifier (Stereo Mode)
Pioneer Elite CLD-99 Reference LD Player
Polk Monitor 10B Speakers (x2)