OPPO PM-3 Headphone Sound Quality Tests
OPPO PM-3 Headphone Sound Quality Tests
Here are some impressions on how the PM-3 performed with music that's been on my personal rotation lately.

The Art of McCartney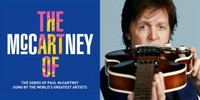 The voice of Corinne Bailey Rae in her breathy cover of "Bluebird" on The Art of McCartney might make you shiver for all of its detail and intimacy as she seems to whisper the song directly into your ear. The album The Art of McCartney is a must for any McCartney or Beatles fan interested in more contemporary takes on their familiar music. Many of McCartney's songs have been covered many times over the years but you won't hear familiar hits like G 'n' R doing "Live and Let Die". That particular number gets a high-energy rework by Billy Joel. One of my new favorite hobbies with the Oppo's pairing between the PM-3 and the HA-2 is taking long walks with my favorite music.  The PM-3's made my walks that much more enjoyable.

The BEST Portable Sound Experience
My cell phone has a memory card filled with uncompressed files. The USB out plugs into the USB input on the HA-2 and when I play back music using USB Audio Player PRO for Android I get a flat digital signal directly to the HA-2. This provides the best playback quality anybody, anywhere at any time have ever obtained while on a walk.

Portable Sound Combination:
Oppo PM-3 headphones
Oppo HA-2 DAC/Amp
USB Audio Player PRO (Android)

If you have any suggestions for how this can be improved please leave them in the comments. How do you get your best portable sound?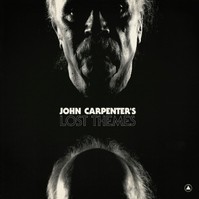 John Carpenter Lost Themes
My latest guilty pleasure is John Carpenter's Lost Themes. I suspect few people know that the famed horror film director John Carpenter was a great musical composer and created most of the soundtracks to his own films. Lost Themes is his 2015 album that features soundtrack music he composed that never made it into any of his movies.

Lost Themes is a horror-music classic with a golden-age-of-slasher-flick vibe. Listening to its music, reminiscent of the tones that accompanied Michael Meyers and Snake Plisskin will transform any walk in the park into a journey into mystery. But I suggest leaving the kitchen knife at home.
Summary
The Oppo PM-3 is the perfect balance between luxury and affordability. There is no denying that with today's advances in technology, alternate headphone designs, such as planar magnetic, have been overdue for a more affordable re-work. Planar magnetic and electrostatic sound signatures share an uncanny accuracy, flat frequency response and unparalleled detail. It's no wonder that fans of these headphone designs tend to become evangelical about their distinct sound signature.

In the PM-3 you get a solid-performing planar-magnetic headphone with all the best that it entails. Just because it's not a thousand-dollar headphone doesn't make it a compromise.

I can easily see someone who already owns the PM-1 or PM-2 picking up the PM-3 to pull portable duty and they would not be disappointed. Conversely, anyone who falls in love with the sound of the PM-3 is a sure candidate to try the surprisingly affordable PM-2 for home duty. The two are not directly comparable as they fill different roles but once you're bitten by the planar magnetic bug there will be no turning back.  Highly recommended!
Confused about what AV Gear to buy or how to set it up? Join our Exclusive Audioholics E-Book Membership Program!
See also:
Recent Forum Posts:
Bjens posts on November 05, 2015 16:26
They look nice.
gene posts on July 06, 2015 21:44
The PM-3 is Oppo's third time around designing a planar-magnetic, closed back headphone after its highly acclaimed PM-1 and PM-2. But the PM-3 stands apart from its higher-end forefathers in a few key ways. The PM-1 and PM-2 are essentially the same design, both high-end luxury open-backed headphones for those willing to pay a premium for uncompromising performance. The PM-3 is designed with portability and more mainstream audience (and price) in mind.

Let's see how the company fared.



Read: OPPO PM-3 Closed Back Headphone Review
Post Reply