Onkyo ES-HF300 In-Ear Sound Quality Tests
Onkyo ES-HF300 In-Ear Sound Quality Tests
With an MSRP of $179, the ES-HF300s are not cheap headphones. But knowing Onkyo's product line, they're meant to compete with the finest in personal hi-fi that sells in much higher price ranges. When it comes to cans (headphone enthusiast vernacular), generally speaking, design is an indicator of the type of sound you can expect.
Closed back usually provides acoustic isolation (not necessarily "noise cancelling", however), but can sometimes be used to increase bass response.
Poorly designed closed-back headphones tend to sacrifice space, or width of soundstage, while masking deficiencies in upper-mid detail with pounding bass. This seems to be a common build deficiency in popular headphones these days. I ran the HF300s through regular use with a variety of music for about a week to fully break them in before truly evaluating performance. (I don't know that "break-in" is really required but that's a topic for another day.)
I tested the headphones in a variety of listening scenarios using nothing but lossless FLAC files ripped at the highest resolution possible from the original CD:
Portable listening included walking outdoors using a Samsung smartphone (Galaxy SIII)
Living-room listening through a headphone extender cable connected to a Marantz receiver's full-sized headphone jack
Squeezebox media streamer and Oppo BDP-93 Universal Blu-ray player as sources
Desktop listening using an Antique Sound Labs tube amplifier
Pioneer universal DVD-player as source playing CDs
As expected, the headphones seemed to benefit from amplification (receiver or dedicated headphone amp) for opening up the detail and punch. But real differences between sources were minimal. The Onkyo HF-ES300s performed with minimal loss when directly connected to a mobile device, making them well-suited to taking on a walk with your cell-phone. Even compressed streaming music from Slacker and Soma FM (positively the BEST commercial-free music radio station is Christmas Lounge on Soma FM) benefited from the headphone's easygoing tonal quality.
Overall the headphones impart a pleasantly warm ambiance with detailed upper-middle frequencies that border on clinical. On the lower end, the 40mm titanium drivers give guitars and drums a sense of "pop" that's simply a pleasure to behold.
Indulge me in some thoughts on how the headphones performed with specific material: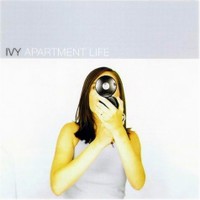 Nick Drake – Cello Song: This tragic figure of the '70s singer-songwriter vein is known for a distinctive method of picking his acoustic guitar. The Cello Song begins with this signature, and progresses to introduce one instrument at a time until it climaxes with the rich tones of a cello. It's a perfect song for establishing instrumental separation and distinction.
The HF300s impressed with a surprisingly wide sound-stage for a closed-back design. As each instrument blended into the song, its individuality remained clearly articulated with an emphasis on upper-mids.
Ivy – The Best Thing: Track one of the New York indie band's second album, Apartment Life, makes a great test for the subtlety of bass guitar. A slow build introduces a detailed bass line before distorted guitars break into a psychedelic wall of sound. The bass is distinct in the opening seconds; you can actually hear each pull of bass chord as it's struck by guitarist Adam Schlesinger. The Onkyo HF300's titanium drivers lend a perfect metallic thump and bounce to the rhythm section. Detailed bass continues to stand out even when a psychedelic curtain of sound drops over the rest of the song.
Comparisons

Any headphone I test inevitably gets compared to my old standby, my favorite pairing of the Grado 325 with an Antique Sound Lab tube amplifier. I did some back and forth testing between my Grados and the Onkyos using a couple of CDs that demand a range acoustic tasks.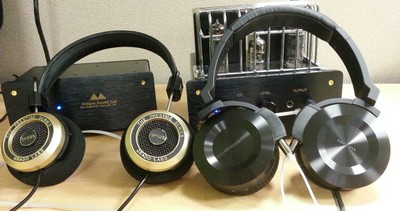 Onkyo ES-HF300 - Grado 325 Comparison
Beatles, Let It Be… Naked: Let It Be, the legendary Beatles album, got a minimalist re-release back in 2003. The optimistic rhythm of "Two of Us" was well-supported by the warm metallic edge of the HF300s. The song is also well-suited to the Grado 325s, which are known for their warmth and lively presentation.
Onkyo's ES-HF300s, as a closed-back design, can't compete with the Grado's wide open soundstage, mostly because of the headphones open-back design. But real difference is minimal — as we talked about earlier, the HF300s present a surprisingly spacious soundstage that never feels claustrophobic, even with the intimacy of the stripped down production of Let It Be… Naked.
The only weakness I could find with the Onkyo ES-HF300s was a slightly overwrought bass on certain tracks. Although the ears take time to adjust to the timbre of a new set of headphones, I found that while switching between the two pairs, the rapid beat of the bass drum on "Two of Us" was a bit overwhelming at times on the ES-HF300s. It felt as though I had the sound up a bit higher than I should. But switching back to the Grado 325s, I perceived no such excesses.  
To be fair, the ES-HF300s are only guilty of a more weighty bass presentation, but they still usually managed to avoid being "boomy" (a common problem with modern closed-back cans). However, depending on the track, they did have a tendency to deliver the bass with slightly more authority over the music than should be warranted.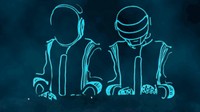 Daft Punk, Tron: Legacy. Having the soundtrack to Disney's 2010 sequel to one of the most visionary science-fiction movies of our time being scored by Daft Punk was a stroke of brilliance. The vast vacancy of Tron's visuals and Daft Punk's quirky brand of electronic music is a perfect combination. Onkyo's ES-HF300s happen to be a perfect acoustic match for this material.
The headphone's 40mm titanium drivers effortlessly reproduce Bangalter and Christo's bleak soundscapes, adding just the right low-end muscle to the deep, ominous tones. But when the soundtrack turns playful, the ES-HF300s pick it up with the necessary bounce and easygoing warmth.
Conclusion
Electronic music in particular is easily skewed by the modern headphone design tendency to present too much bass for impact (which might impress during a short audition). But Onkyo doesn't fall victim to this and backs up its promise to fully control low frequencies and add weight and dynamism on all types of music.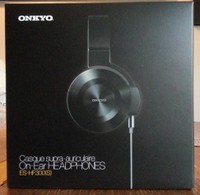 Onkyo's foray into the headphone market is a huge success in personal hi-fi. You'd be hard-pressed to find the ES-HF300's equal in a pair of sub-$200 portable headphones. They're efficient enough to provide full-range sound from a mobile device's 3.5mm jack and their brushed-aluminum driver housings lend a modern style that conveys serious technology on the inside. Unlike other more "stylish" headphones that cost much more, the ES-HF300s are backed up with serious acoustic engineering conducted by a brand that has been researching sound reproduction for decades.
While the ES-HF300s aren't noise-cancelling, they do provide some acoustic isolation, making them an ideal choice for working in a cube farm behind a keyboard—their closed-back design keeps you from spraying your musical choices across your department. And at the end of a workday, you can fold these lightweight headphones flat and tuck them into their carrying case, which will easily fit into a computer bag.
Advanced sound quality is the main selling point of these cans, with their surprisingly warm and easygoing sound for headphones with such detailed and somewhat-analytical upper-midrange. The bass reproduction is one of the best features of Onkyo's ES-HF300s, being strong but rarely overbearing. And finally, the 40mm titanium drivers produce a delightful punch and bounce that fits most of today's most popular musical styles.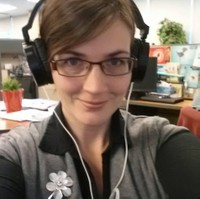 Alissa approves Onkyo headphones for work in the cube farm
As is the case in so many closed-back designs, the acoustic isolation and accuracy can come at a cost of space and soundstage compared to an open design. But Onkyo's ES-HF300s do a good job of overcoming this limitation with large drivers packing dual chambers inside generous aluminum housings. You'll get sound so spacious you'll want to close your eyes and localize each instrument. But these headphones are made for portability, the perfect companion for your next hike through town—so we recommend you keep your eyes wide open.
The Score Card
The scoring below is based on each piece of equipment doing the duty it is designed for. The numbers are weighed heavily with respect to the individual cost of each unit, thus giving a rating roughly equal to:
Performance × Price Factor/Value = Rating
Audioholics.com note: The ratings indicated below are based on subjective listening and objective testing of the product in question. The rating scale is based on performance/value ratio. If you notice better performing products in future reviews that have lower numbers in certain areas, be aware that the value factor is most likely the culprit. Other Audioholics reviewers may rate products solely based on performance, and each reviewer has his/her own system for ratings.
Audioholics Rating Scale
— Excellent
— Very Good
— Good
— Fair
— Poor
| Metric | Rating |
| --- | --- |
| Build Quality | |
| Appearance | |
| Bass Accuracy | |
| Imaging | |
| Soundstage | |
| Performance | |
| Value | |
Confused about what AV Gear to buy or how to set it up? Join our Exclusive Audioholics E-Book Membership Program!
Recent Forum Posts:
Wayde Robson posts on December 20, 2013 18:39
I guess to summarize. These headphones won't replace my Koss electrostats but they're awesome headphones. My wife loves 'em for the office. They're efficient and work well off the amplification you'd get from your average mobile device… but that's not to say you won't get better performance with a DAC and amp.
Post Reply