Denon's PerL & PerL Pro Earbuds Customize the Sound to Your Hearing!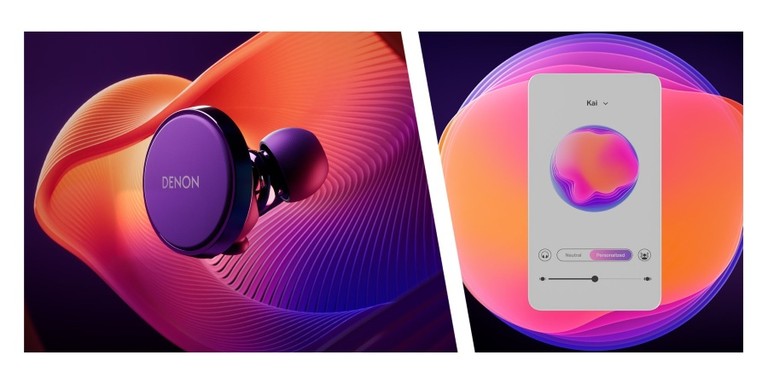 Denon PerL Earbuds
Summary
Executive Overview
As we reported recently, Denon acquired Nura, the relatively small Australian headphone maker known for its personalized sound technology, earlier this year. The company wasted no time putting Nura's technology to work through the development of Masimo AAT (Adaptive Acoustic Technology), which allows users to create a personal audio profile to optimize the sound quality of headphones to suit their unique hearing abilities. Now the first products to feature AAT have arrived in the form of two sets of true wireless earbuds, the Denon PerL ($199) and PerL Pro ($349). The names are intended to accentuate the PERsonalized Listening experience that these products are designed to provide.
Denon PerL Pro: Redefining personalized sound
The era of one-sound-fits-all is over. PerL automatically figures out the optimal sound for each individual, to cater to your unique ears. I am personally blown away by how good PerL Pro is. I have not heard my music like this since I was 18. PerL is intuitive, comfortable, and ergonomic. With the launch of PerL, we are transcending the listening experience. We can't wait to have our customers join us in this new paradigm.
— Joe Kiani, Founder and CEO of Masimo (Denon's parent company)
The idea behind Masimo AAT is to correct for discrepancies in hearing ability, which varies from person to person. The technology measures faint otoacoustic emissions (OAEs), which are "produced by the inner ear in the presence of a range of tones played to assess each person's unique response to sound," according to Denon. Analyzing the OAEs allows the technology to determine how sensitive a person's ears are to each frequency. The Denon PerL Headphone app then uses artificial intelligence to take that information and create a personal hearing profile for the user. This individualized profile provides "unparalleled depth, detail, and clarity," according to Denon.
I got a chance to demo the Perl Pro at the 2023 Audio Advice Live Show and the experience was transformative. After running the hearing test, the Denon's customized the sound to my hearing profile and provided the BEST IEM experience I've ever had regardless of price!

- Gene DellaSala, Audioholics


Both PerL models feature 10mm dynamic drivers, and both models offer active noise cancellation with a "Social" (transparency) mode. The PerL uses four microphones, while the PerL Pro features eight microphones and upgraded noise cancellation. The PerL Pro will automatically adjust the level of cancellation "according to the amount of leak-through, the environment's sound, and the tightness of fit in the ears." The PerL Pro features a number of other significant upgrades, starting with a superior driver with an ultra-low-distortion triple-layer titanium diaphragm. Another potentially significant sound-quality upgrade in the Pro is the use of Qualcomm aptX Lossless technology, which promises true CD-quality audio over bluetooth. (Interestingly, the NuraTrue Pro earphones were the first wireless earphones compatible with Qualcomm's aptX Lossless bluetooth codec.) The PerL Pro also features spatial audio via Dirac Virtuo, which "creates a surround sound effect that enhances the overall audio experience," according to Denon. For voice calls, the PerL Pro uses Qualcomm aptX Voice, which delivers "super-wideband (32kHz) voice calls." Multipoint bluetooth allows the PerL Pro to connect to 2 devices simultaneously.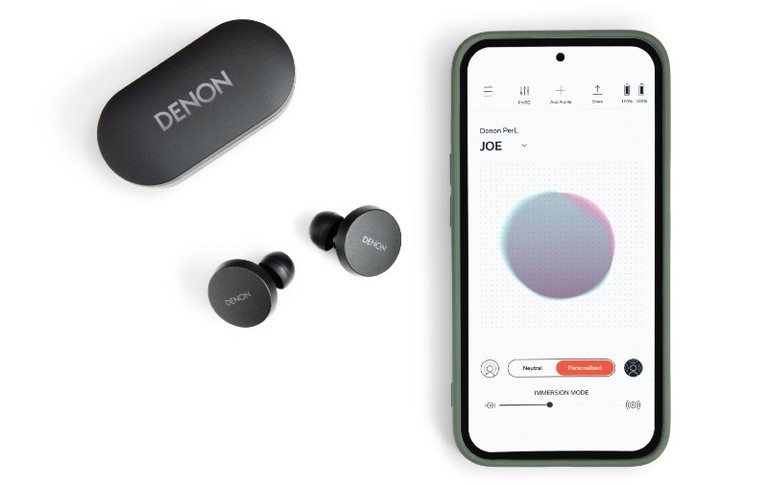 The Denon PerL and PerL Pro work with the Denon Headphones app for iOS and Android, which allows users to create their personalized hearing profiles and customize other features, such as noise canceling/Social Mode, and the on-earbud touch controls. Gene got in a pair of PerlL and PerlL Pro to do a full review so you can rest assured we will be covering these IEM's in more detail very soon.
It's rare that we say this but Gene's excitement for this product gets his "just buy them" recommendation!
More information: Denon PerL and PerL Pro

Unless otherwise indicated, this is a preview article for the featured product. A formal review may or may not follow in the future.