Bowers & Wilkins P9 Signature Hi-Fi Over-Ear Headphones Review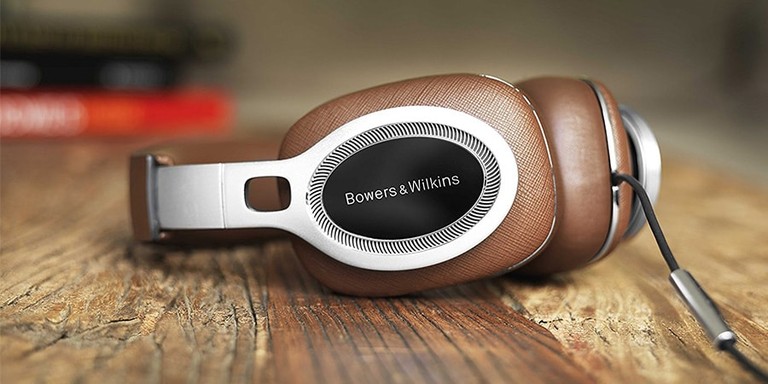 Summary
Description: Circum Aural Headphones
Style: Closed Back
Frequency Response: 2 Hz - 30KHz
Impedance: 22 Ohms
Sensitivity: 111dB/V at 1 KHz
Weight: 413g
Executive Overview
Bower and Wilkins have been one of the leading high-end speaker companies for over 50 years which is a huge achievement in it of itself. In fact, during their 50th anniversary celebration at the B&W headquarters in Boston a few years ago we were able to see the unveiling of their much acclaimed 800 D3 floorstanding speakers as well as their P9 signature Hi-Fi headphones. The release of their luxurious headphones set the bar substantially high and makes for future releases from the guys over at Bower and Wilkins much more anticipated by consumers. Luxury does come with a cost, in this case $900. Although this pales in comparison to the $6,000 HiFiMAN SUSVARA Planar Magnet Headphones we reviewed earlier this year, this can be an easy turn off for most audiophiles and Hi-Fi enthusiasts on a budget who don't plan on taking out a second mortgage in order to enjoy their music. Bower and Wilkins, however, did not just slap on a high price tag without delivering advanced engineering techniques to allow for amazing listening experiences, and that is what keeps these over ear headphones ahead of the curve.
Design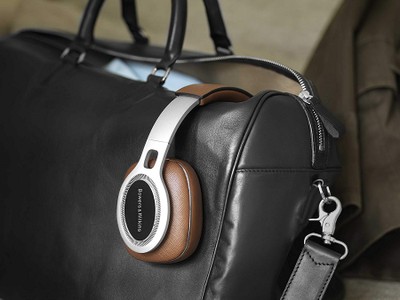 The P9 signature headphones can be compared to that of a luxury sports sedan. They're both a stylish, high performance, and relatively expensive piece of equipment you cherish and value. Spending this much will make you reserved on whom you allow to test drive and you'll certainly treat them with kid gloves. The frame consists of solid aluminum which makes for a sturdy build, and the ear pads are shrouded in brown Italian Saffiano leather resulting in long lasting comfort as well as a very mesmerizing cross-hatched stamping design on the outer portion of the ear pad. A minor gripe about the design choice is the light brown color of the leather which for me isn't the most attractive shade for the overall aesthetic, but that doesn't affect the overall quality of the headphones. The integration of expensive elements can be advantageous and unfortunate at the same time. Even though it makes for extravagant aesthetic, the weight of the headphones (413 grams/0.91 pounds) becomes slightly noticeable when you turn your head to the left or to the right. I also found that using these headphones along with glasses made it very difficult to find any sort of comfort even for short listening periods. I found that wearing the headphone band and glasses just a smidge looser than they needed to be resulted in a more satisfying experience. Slight adjustment was key, as having the band too loose or too tight with the P9's or any headphone for that matter will result in discomfort, so finding that sweet spot with the head band is very important.
In typical Bower and Wilkins fashion, they decided to go with a closed back design for the P9 headphones and this design choice aids in achieving excellent noise isolation in louder environments. With that being said though, the listening experience with the P9 headphones is a lot more enjoyable in quiet environments which I found will help the listener to immerse themselves in the prestigious sound quality. The P9's sound quality is thanks in part to the engineering design of the drivers. Bower and Wilkins have the 2x ø40mm drivers angled 15 degrees inward resulting in a more natural sounding experience.
As far as compatibility design goes, there seems to be a lot of emphasis on Apple oriented products. Although older Apple products and non Apple devices can use a standard 1.2mm cable, the iPhone 7 and newer models of Apple smart phones can use a Bower and Wilkins designed 1.2mm MFi lightening cable with a 3 button remote that allows for P9 compatibility. This should not raise any sort of concern for non Apple users though because the1.2mm standard cable will allow for compatibility with other computers, smart phones, and music players.
What It Comes With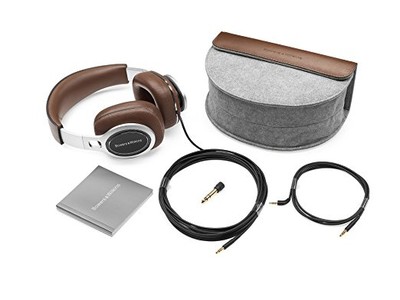 Along with the P9 HiFi headphones you will also receive:
A 1.2mm MFi (also known as a lightening connector cable that makes the P9 headphones compatible with newer Apple devices)
1.2mm standard cable (TRS 3-pole stereo)
5m standard cable (TRS 3-pole stereo)
1/4" audio jack adapter plug
Alcantra covered protective pouch
Listening Tests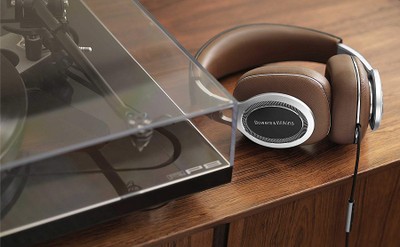 For the entirety of my listening test I used my mobile device which was an iPhone 5. For the sheer convenience and how popular music apps have become, I wanted to get a grasp on how the P9's would register music from the viewpoint of an average everyday music consumer. Like other higher end headphones, the P9s need some time to stretch their legs in order to experience the highest quality of sound they can provide. I found that after a couple of days of using these headphones the music was noticeably crisper and more pleasant sounding. Bower and Wilkins put a lot of effort and attention into the lower-mid frequencies around the 100Hz to 500 Hz range which in turn provides extremely rich and sometimes blossomed bass sounds. This is a very essential piece of innovation that puts the P9 headphones above other B&W headphones because of the details are brought out in higher quality songs. Through my listening experience I found certain songs that have a stronger bass presence due to poor mixes will tend to overshadow the other frequencies specifically the higher-mid range.
"The World is Filled" The Notorious BIG
The first song I listened to during my listening test was a hip hop track titled "The World is Filled" by the late rapper The Notorious BIG from his posthumous 1996 album Life After Death which also features Carl Thomas, P.Diddy and Too Short. This song in particular has a very strong, throbbing bass that increases ten-fold when using the P9's. This resulted in an overwhelming bass that made the smooth laid-back vocals by the artists kind of difficult to hear. This can be an issue even in very quiet environments which I found to be a bit disappointing given all the tweaks and innovation that went into producing these headphones. I immediately attributed this shortcoming to the P9's themselves but further listening tests led me to believe that the actual song itself was poorly mixed in the first place. In cases like this I do recommend using EQ or tone controls in your phone App or headphone preamp if you ever find some source material to have too much mid bass emphasis. Thankfully this overbearing bass issue was quickly eradicated as I continued experimenting with different sounding songs.
"All Black" Big L
I had the most amazing listening experience when I threw on All Black by the late rapper Big L. Although there is a wavy and dizzying type of bass in the background, the soprano saxophone sample and dry snares are right there at the forefront working with the bass and not lagging behind it. Big L's vicious vocals and rhyming style that fall closer to the upper-mid range were, to my surprise, more defined and sounded more alive than I have ever heard them before, especially the vocally stacked chorus. Thanks to the clever design of the angled drivers, the direction of the sounds in the song have a more direct vibe and sounds like the music you're listening to is directly in front of you. This exceeds older B&W models and low-end over ear headphones that sound like the music is trailing you from the sides of your ears.
I found that certain frequency responses took precedence over others when you listen to poorly mixed songs through the P9's with the lows being at the forefront, then the mids and finally high frequency sounds. That is not a negative trait that should be associated with the P9 headphones because songs that have much cleaner and leveled audio mixes will have listeners losing themselves in their favorite songs for hours at a time. Again, I do recommend using EQ or tone controls in your phone App or headphone preamp if you ever find some source material to have too much mid bass emphasis.
Conclusion
Bower and Wilkins have outdone themselves with their P9 signature HiFi headphones. Audiophiles around the world that have the means to splurge will find themselves very satisfied by experiencing portable music in a way they've never been able to before. The price tag will no doubt have consumers thinking thrice about their final decision. But in the end, you will get what you pay for.  In this case, one of the most dynamic and carefully crafted headphones on the market to date in this price category from a company that has been in the Hi-Fi scene for over 50 years.
Do you see yourselves buying these headphones? Share your thoughts in our related forum thread below.

Unless otherwise indicated, this is a preview article for the featured product. A formal review may or may not follow in the future.