Atlantic Technology Ships New 'Quad Driver' FS-HR280 Headphones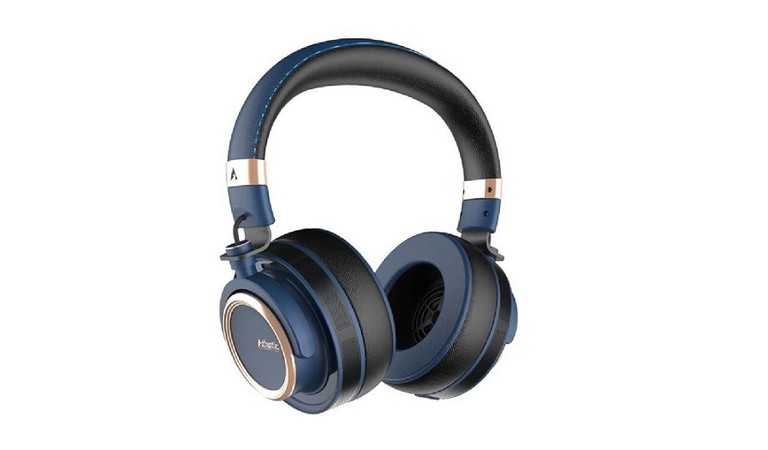 Atlantic Technology FS-HR280
Summary
Impedance: 32 ohms, +/- 15% f = 1kHz
Power Handling: 10 – 30 mW
Sensitivity: 105 dB +/- 3dB (1 kHz/1 Vrms)
Frequency Response: 20Hz-40kHz
THD: <0.5% (1 kHz, 105 dB)
Dimensions (W x H x D): 7.5" x 7.9" x 3.35"
Weight: 10.3 oz
Executive Overview
It wasn't long ago that Atlantic Technology began shipping its first headphone products, the FS-BT210 bluetooth headphones ($119) and the FS-HAL1 in-ear-monitors ($199 - $229). Since then, the rest of the world has practically ground to a halt in the wake of the COVID-19 crisis — even Apple has announced that its 2020 lineup of iPhones will be delayed — but the folks at Atlantic Technology have somehow pressed on, and are now shipping their third headphone product, a wired over-ear model called the FS-HR280 ($299). This premium headphone is aimed at audio purists who prefer to eschew the lossy codecs that ride along a wireless bluetooth connection, and who are therefore willing to be physically tethered to a playback device in order to achieve the best possible sound. The new FS-HR280 is part of Atlantic Technology's ambitious product expansion campaign, which the company revealed in late 2019, and which will include over 30 new products to be launched this year — assuming the coronavirus pandemic doesn't eventually slow down Atlantic's strenuous production and distribution schedule for 2020. The main buzz surrounding the FS-HR280 is its patented "Quad-Driver system," but that name may be a bit misleading. "Quad-Driver" suggests a design in which there are four drivers in each ear cup, but the FS-HR280 appears to be a two-way design, with one bass driver and one tweeter in each ear cup, for a total of four drivers in the headphone as a whole. If that is the case, perhaps "Dual-Driver" would have been more accurate nomenclature. To be fair to Atlantic, it is indeed rare to have more than one driver per side in an over-ear headphone, and this appears to be a unique design. But in the world of in-ear-monitors, where multi-driver designs are common, the established convention is to describe a headphone's design by expressing the number of drivers in each earpiece. (My old Ultimate Ears Triple.fi in-ear-monitors contain three balanced armature drivers per side, and would never be described as a six-driver design.) That there is any confusion at all surrounding the FS-HR280's driver layout suggests that the marketing language is less than perfect, but the headphone itself looks very interesting nevertheless.
Atlantic Technology says that the FS-HR280 was "developed for music lovers seeking a major headphone upgrade," and it's certainly far from typical, as almost all over-ear headphones feature a single, full-range driver. The only other multi-driver full-size headphones that come to mind are some fairly esoteric models: The Pandora Hope VI from Japan's Final Audio Design, the AKG K340 (a hybrid dynamic/electrostatic design from the 1980s), the ESS 422H (which uses an AMT driver in addition to a moving coil), and the Enigmacoustics Dharma D1000, which I caught a glimpse of at an audio show about five years ago. Designing a successful two-driver over-ear headphone is a real challenge, and Atlantic Technology is clearly swinging for the fences here. In addition to producing excellent sound, Atlantic needed to deliver a product that was lightweight, comfortable, and stylish. The company claims to have achieved just that with the FS-HR280, which reportedly offers "sound quality and ergonomic design that rival more expensive products."
Atlantic Technology's new headphones deliver an outstanding listening experience and value well beyond their $299 MSRP. From their audiophile quad-driver driver array, to the comfortable, lightweight and rugged design in stylish space blue with black and rose gold trim, these headphones create a personal sanctuary where you'll hear what you've been missing from your favorite music all these years whether from a streaming service, Hi-Res Audio music files, or vinyl.
— Paul Fredrickson, Director of Business Development , Atlantic Technology
The FS-HR280 uses a 40mm thin-film dynamic bass driver with "super efficient" rare earth Neodymium magnets to deliver what Atlantic Technology describes as "deep, solid bass" and "excellent mid-range clarity". A patented ceramic tweeter delivers extended high-frequency detail, and the outputs of the two drivers are cleverly blended together, resulting in "a balanced musical listening experience." Atlantic Technology chose to avoid the active circuits and batteries required for active noise cancellation, opting instead for the passive noise isolation provided by a closed-back circumaural design and plush ear cups covered in soft leather. According to Atlantic Technology, active noise cancellation adds both cost and weight, while compromising audio performance. The FS-HR280 is said to offer "extended stress-free listening" thanks to low overall distortion and an ergonomic design that features "a contrast-stitch, soft leather-padded adjustable headband and pivoting ear-cups that make an ultra-comfortable fit and allow for flat storage and easy transport." The headphone also appears to be relatively easy to drive, with a sensitivity rating of 105 dB, and a fairly benign 32-ohm impedance.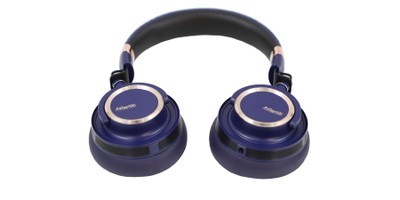 The FS-HR280 is available in "space blue," with black and rose-gold trim. In the box is a detachable 4-foot cable with in-line microphone and remote. The shielded cable is described as being "tangle-free" and made with oxygen-free copper, a rugged nylon braided jacket, knurled "no-slip" aluminum plug housings with strain relief, and gold-plated plugs. A zippered "hard ballistic nylon" travel case is included as well. The FS-HR280 has an MSRP of $299, but is currently available for an introductory price of $249.


Confused about what AV Gear to buy or how to set it up? Join our Exclusive Audioholics E-Book Membership Program!