Can the AIAIAI TMA-2 Bluetooth Headphones Compete With Bose & Sony?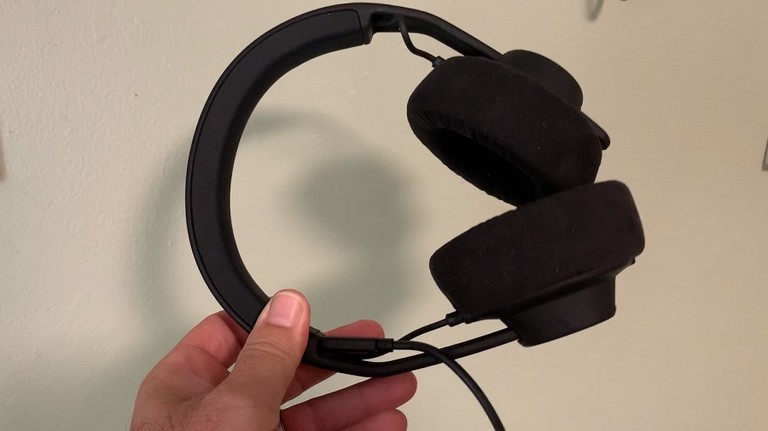 AIAIAI TMA-2
Summary
Product Name:

TMA-2

Manufacturer:

AIAIAI

Review Date:

February 26, 2020 01:00

MSRP: $350 ($300 on Amazon)
First Impression:

Pretty Cool
Driver diameter: 40 mm
SPL: 117 dB
Resonance freq: 75 Hz
Impediance: 32 Ohm
Rated power: 30 mW
Max power: 70 mW
Diaphragm: PET
Magnet: Neodymium
Ear Cushions: Ultra soft over-ear Alcantara
Executive Overview
Audioholics is always striving to educate listeners in the science of audio gear, but another goal is to educate audio consumers about purchasing gear.  We've done videos on whether expensive speakers sound better than cheap speakers, and of course the same idea can be applied to headphones. But with prices ranging from $199 for the RBH HP-1B Bluetooth Stereo Headphones that we've reviewed all the way up to $6,000 for HiFiMAN SUSVARA Planar Magnet headphones, how is a buyer to know if they are getting what they paid for.
Enter the TMA-2 from AIAIAI.  Established in 2006, AIAIAI is an audio design company based in Copenhagen, Denmark, and specializes in headphones. They're listed on their own website at $350, but you can regularly find them on Amazon for $300. This puts them right in the middle of most of our consumer based headphones we've looked over the years, but slightly more than consumer giants such as Beats and Bose.
One of the cool things about the TMA-2 is the ability to customize it with different parts depending on your listening preference. You can upgrade items like the speaker units and the earpads, or change between different combinations, extending the longevity of the headphones if your needs change.
TMA-2 is a modular headphone system that lets you create your own unique personalized headphones - while enabling a quick and easy change of individual parts along the way. For music makers this means the opportunity to adapt and tailor the headphones to a creative context and music preferences.
- AIAIAI
AIAIAI TMA-2 Wireless Headphones YouTube Video Review
Build Quality
The earpads, speaker units, and headband are each separately wrapped and have to be put together by the consumer. It's an easy process and allows you to customize the headset to your liking.
At first glance the TMA-2 doesn't look like a $350 set of headphones, but upon further inspection I was pleasantly surprised with the build quality and sturdiness of the unit.  The headband is made of a light weight polycarbonate material with soft durable PU foam head padding.  You would expect a set of headphones at this price point to have metal or abs plastic integrated into it, but AIAIAI opted for a virtually indestructible design.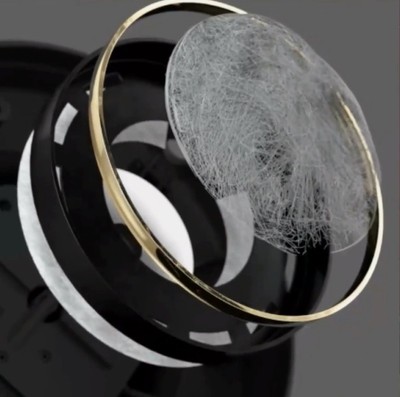 The TMA-2 unit I looked at was the S01 speaker unit. The drivers in the S01 are engineered with a neodymium magnet and lightweight PET diaphragm to deliver a balanced sound suitable for all genres. The entire headphone is customizable however and you can modify the setup according to your tastes.
The speaker unit contains a diaphragm that is precision-grown from NAC Audio bio-cellulose, making it stiffer, lighter and stronger than regular PET speaker units, and allowing the sound-producing diaphragm to vibrate without the levels of distortion found in other speakers. Each of these qualities results in more accurate and detailed sound from the speaker with the ability to retain clarity of sound at high volumes.
- AIAIAI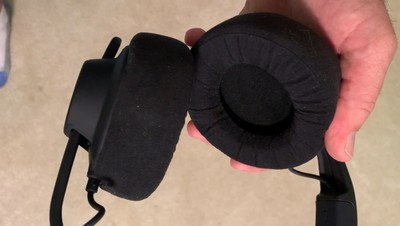 The earpads I tried were the alcantara design. Again, AIAIAI decided to go with a non-traditional design, shying away from the typical leather or faux-leather ear pads. At first I thought this was a money saving technique until I tried the earphones on. The alcantara ear pads were exquisitely soft. Combined with the lightweight headband, it felt like I was wearing nothing at all.
Alcantara is a highly innovative material offering an unrivalled combination of sensory aesthetic and functional qualities. With its extraordinary versatility, combined with a serious and proven commitment to sustainability from AIAIAI, make Alcantara the choice for those who want an extreme comfort for sustained listening experiences while respecting the environment.
- AIAIAI
The modular design allows you to purchase the earpads in a leather model, but after trying the alcantara I would say the $10 SAVINGS for leather isn't justified.
Setup
The TMA-2 is slightly more complicated than the majority of Bluetooth headphones, but once you get used to the button combinations they were a cinch to pair with my phone.
To power on the headphones, sim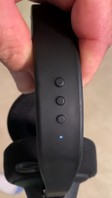 ply press and hold the middle button for about 3 seconds.
If the headphones don't connect to your device within a few seconds, press and hold the top and bottom buttons for 3 seconds. This will setup the pairing mode for the headphones.  The pairing light will quickly flash until it pairs with your device. When pairing is complete the headphones will have a solid light.
To power off the headphones press and hold the top button for 3 seconds. I had a bit of a hard time pairing the headphones with older Bluetooth devices, until I learned to erase all previous Bluetooth pairings from the headphones.  To erase all previous pairings, press and hold all 3 buttons for 3 seconds, then press and hold the top and bottom buttons for 3 seconds.
The TMA-2 come with the Aptx HD codec which transmits 24-bit hi-res audio, which is supposedly equal to or better than CD quality. The TMA-2 can use SBC, AAC, AptX, and AptX HD codecs.
The battery life is rated at 16 hours playback time. I used them for 2 hours straight and never had an issue with either ear fatigue nor battery life. However, the charging port is in between the headphones
Initial Impressions

The comfort of the Alcantara earpads was a nice surprise over the usual leather found in most other brands.  Pairing with my iPhone XR was as easy as any other mid priced Bluetooth headphones, so if your goal is to use these headphones with a newer cell phone you will not have any issues at all.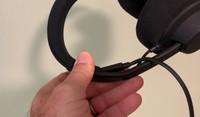 One minor gripe was the location of the charging port which is found between the headband and the earpad.  I found it tricky to get the cord situated just right and often had to pull the headband to its maximum size to insert the cord.  Another minor complaint was the bass levels.  I'm not a huge bassaholic, especially when it comes to headphones, but you can upgrade to the S2 driver which has increased bass levels for $25 more than the S1 driver which I think is well worth the price if that's your thing.
At $350 these were extremely comfortable headphones, but there are other headphones out there that have better sound. You can more often than not find these on Amazon for $295 which is a more reasonable price for headphones of this caliber. Still it's hard to justify buying these over the Bose QC35II or the Sony WH-1000XM3 which are regularly priced at around $300-$350 and they're noise cancelling instead of noise isolating like the TMA-2. If, however, noise cancellation is not an important feature, then the AIAIAI TMA-2 might be a good choice for you, especially if you appreciate a lightweight comfort fit. The TMA-2 does come with a 30-day return policy starting from the day of delivery, so if you're not sure you have a bit of a fallback plan.
Confused about what AV Gear to buy or how to set it up? Join our Exclusive Audioholics E-Book Membership Program!