Netflix Is Now Streaming High-Quality AV1 Video to Select Smart TVs and Game Consoles
Netflix Is Now Streaming High-Quality AV1 Video to Select Smart TVs and Game Consoles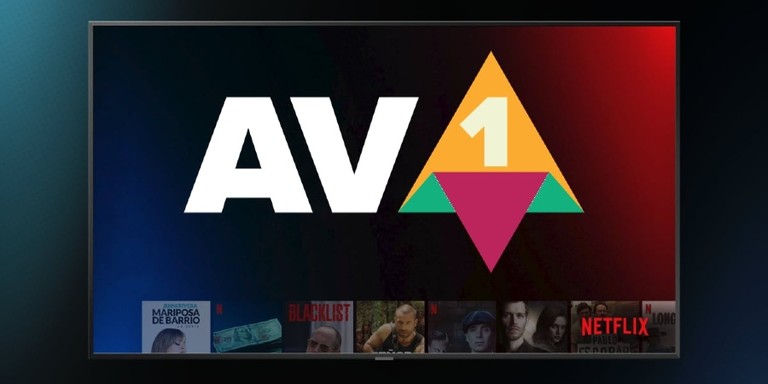 Netflix AV1
Netflix has begun streaming select titles encoded in the new, more efficient AV1 codec to compatible Smart TVs and game consoles. AV1 is the first royalty-free high-efficiency video codec, developed by a non-profit industry consortium called the Alliance for Open Media, or AOMedia. This group was founded in 2015 by a few scrappy, up-and-coming tech companies, including Google, Amazon, Apple, Facebook, Netflix, Microsoft, Samsung, Intel, and Nvidia. Based in Wakefield, Massachusetts, AOMedia is committed to developing "open, royalty-free technology for multimedia delivery," and now enjoys backing from an even longer laundry-list of industry heavy-hitters, including Adobe, AMD, Hulu, Realtek, and the BBC. The AV1 codec is reportedly between 20 and 40 percent more efficient than the current HEVC (H.265) codec, which replaced MPEG4 (H.264). The HEVC format is currently being used by Netflix, Amazon, Disney+, Apple TV+, and others, to stream video in 4K HDR. The higher efficiency of AV1 over HEVC means that AV1 can offer superior video quality at any given bitrate. That translates to higher overall video quality when bandwidth isn't being squeezed, and fewer drops in video quality when the bits can't flow as freely as we might prefer. Netflix first began streaming AV1-encoded movies and TV shows to compatible Android mobile devices in early 2020. Youtube followed suit in May of 2020, using AV1 to stream 8K content to 8K TVs. Now, Netflix has started streaming AV1 content to certain Smart TVs from Samsung, and to select Android TV devices (with Android OS 10 and above), select Amazon Fire TV devices (with Fire OS 7 and above), and the Sony PS4 Pro gaming console. Curiously, Sony's newer PS5 console isn't yet getting AV1 Netflix streams, but Netflix has stated that the company will eventually "roll out AV1 on all of our platforms."
Today we are excited to announce that Netflix has started streaming AV1 to TVs. With this advanced encoding format, we are confident that Netflix can deliver an even more amazing experience to our members. We compared AV1 to other codecs over thousands of Netflix titles, and saw significant compression efficiency improvements from AV1.
— Netflix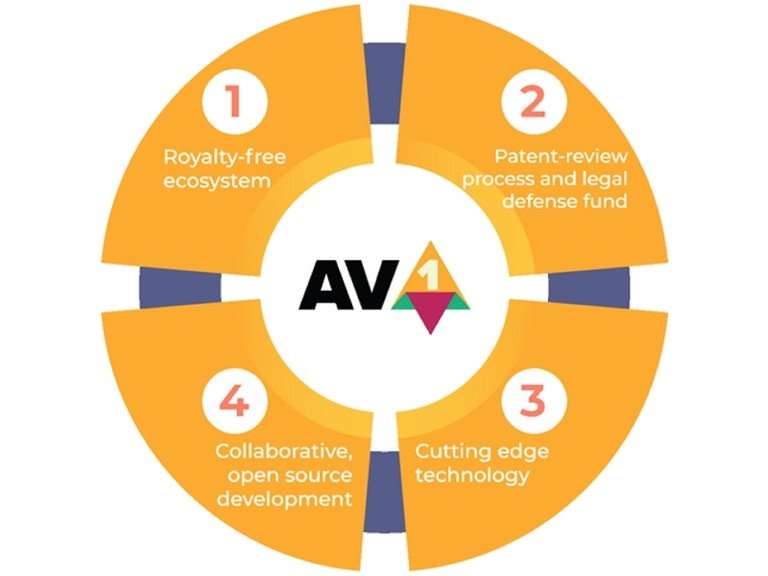 According to Netflix, all of the company's AV1 streams are encoded in 10-bit at the highest available source resolution and frame-rate, but not yet in HDR (High Dynamic Range). Netflix says that AV1 with HDR is "another exciting direction we are exploring." AV1 is a complicated codec capable of delivering a wide range of quality levels depending on the bandwidth available. For example, AV1 level 4.0 can deliver a 1080p video at 30 fps (frames-per-second), at a bitrate of just 12 Mbps. The highest currently-defined level of AV1 is level 6.3, which can deliver an 8K video at 120 frames-per-second. Doing so requires bitrates in excess of 160 Mbps, and up to 800 Mbps, depending on factors like bit-depth and chroma subsampling. Future levels of AV1 are expected to accommodate even higher-quality video content as the technology is further developed, and as home internet speeds continue to climb. Netflix has not specified which levels of AV1 are currently being used to encode the company's content, but did say that "some streams have a peak bitrate close to the upper limit allowed by the spec." Streaming a 4K video at 30 fps requires AV1 level 5.0. Level 5.1 ups the frame-rate to 60 fps, and only needs 40 Mbps of bandwidth to make it happen. Compared to MPEG4 and HEVC, "AV1 delivers videos with improved visual quality at the same bitrate," according to Netflix. A feature called dynamic optimization allows the AV1 codec to allocate more bits to more complex scenes, while simpler shots are encoded using fewer bits without sacrificing visual quality. Using AV1, Netflix reports a 2 percent reduction in play delay, and more importantly, a reduction of up to 38 percent in noticeable drops in streaming quality caused by the real-world fluctuations in internet bandwidth that most of us experience. 
AV1 proves that a performant next-generation video codec can be developed with a royalty-free license, made possible by the wide-ranging industry commitment of expertise within AOMedia. Netflix is proud to have helped found and contribute to AOMedia and to validate the performance of AV1 on entertainment content, from highly efficient mobile streams to premium 4K HDR. We're pleased to see the broad interest in decoder support and excited to bring the benefit of better streaming quality to our members in the coming year.
– Mark Watson, Director of Streaming Standards, Netflix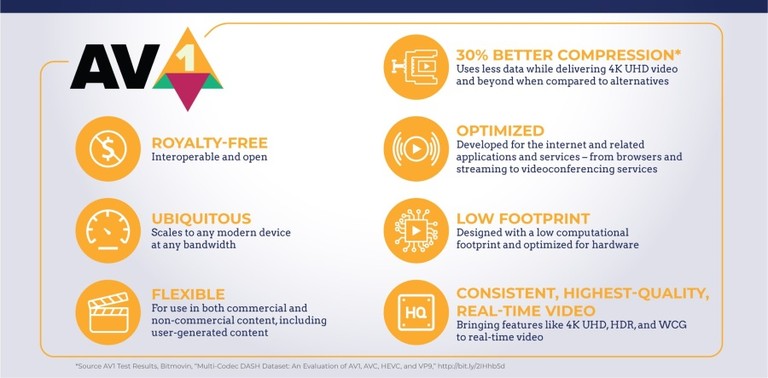 According to the Silicon Valley chip-maker Synaptics, which supplies multimedia SoCs (systems on a chip) for set-top boxes and media streamers, AV1 support is "a requirement for future YouTube and Netflix content." Regarding existing content, Netflix says that it has begun re-encoding its most popular titles in AV1, noting that AV1 requires more CPU time to encode than previous codecs. Support for AV1 is gaining momentum among TV manufacturers, but Netflix says it will continue to use HEVC and MPEG4 as well, in order to accommodate older TVs and devices that aren't compatible with AV1. Samsung and LG began implementing AV1 support in 2020. As of April of 2021, Google is requiring all new Android TV devices to support AV1 at the TV's native resolution, with frame-rates of at least 60 fps. As a result, all of Sony's 2021 Google TVs support AV1, despite the fact that Sony has not (yet) joined the Alliance for Open Media, nor publicly committed to supporting AV1.
In 2015, Google was one of the initial Founding Members of AOMedia with the goal of producing a next generation codec for the web. (Now), we have achieved that goal. AV1 reflects the hard work of many technical experts, the success of open collaboration, and our commitment to royalty-free products that are accessible for everyone. Critically, the technology arrives with the support of partners throughout the web video ecosystem – content distributors, web platform providers, application developers, and hardware manufacturers. AV1 is poised to power the future of media experiences consumers love to watch, upload, and stream.
— Matt Frost, Head of Strategy and Partnerships, Chrome Media, Google
In 2018, the networking hardware company and AOMedia member Cisco Systems released a report predicting that, between 2017 and 2022, more IP traffic would cross global networks than in all prior years combined. And by 2022, streaming video would make up an incredible 82 percent of all IP traffic. During this same period, average home internet speeds have increased, but not at a rate commensurate with the increase in content quality. The sheer quantity of video consumption has also sky-rocketed, thanks to an increase in the number of people with internet access and a constantly-growing selection of streaming services. In 2022, there will be 4.8 billion internet users around the world, nearly all of whom will watch streaming video. In order to meet the ever-increasing demand for high-quality video, the development of new technologies like the AV1 codec is essential. To that end, the Alliance for Open Media says that it will continue to "make media technology more efficient, cost-effective, and of superior quality for all users, on all devices."
For more information on the Alliance for Open Media, visit aomedia.org.
Confused about what AV Gear to buy or how to set it up? Join our Exclusive Audioholics E-Book Membership Program!