HBO Max: What You Need To Know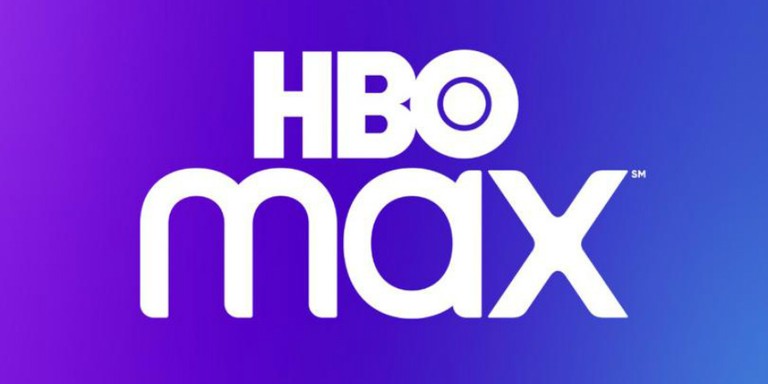 HBO Max Streaming Services
In late 2018, just months after AT&T completed its $108.7 billion purchase of Time Warner, the Wall Street Journal reported that AT&T was planning to launch a new video streaming service to compete with the likes of Netflix and Amazon. Details were scarce at the time, but the new service was supposed to be ready for prime time by the end of 2019. It seems that the original target date was more optimistic than realistic for a company dealing with such a massive merger, but AT&T's streaming video ambitions will finally come to fruition in May of 2020, with the launch of HBO Max. Now that Apple and Disney have successfully introduced their respective streaming services, the streaming market is more crowded than ever. And by the time May of 2020 rolls around, Comcast/NBC will have launched yet another contender called Peacock.
Being late to an overflowing party isn't the only obstacle facing HBO Max — price is another concern. At $15 per month, HBO Max will be one of the most expensive options around. The most popular Netflix plan is $13 per month, as is a monthly membership to Amazon Prime (though Amazon customers can get a better deal by opting for the $119 annual membership). Disney is offering a bundle that includes Disney+, Hulu, and ESPN+, all for a total of — you guessed it — $13 per month. Apple TV+ has a relatively small catalog, but only costs $5 per month. Only time will tell whether HBO Max will be able to justify its higher price and compete for your streaming dollars, but I think it has a pretty good shot despite these potential setbacks. Here's why.
Unlike other newcomers like Disney+ and Apple+, HBO already has an established customer base, which has already been paying $15 per month for regular HBO. All existing HBO subscribers will get HBO Max without a price increase, and that means access to a boatload of new content, essentially for free. On day one, HBO will be starting off with a lot of very happy customers. Historically, HBO has been able to demand a high price for its content because of its track record of creating must-see programming that transcends ordinary entertainment and becomes a cultural phenomenon. Shows like The Sopranos and Game of Thrones can make a network — or streaming service — seem indispensable. That tradition continues with HBO's current hit shows, like Westworld, Succession, and Watchmen. The launch of HBO Max will see an explosion of new original content, from big-name creators, including J. J. Abrams, Ridley Scott, and George R. R. Martin. The service will reportedly offer 31 original shows in 2020 alone, with that number rising to 50 in 2021.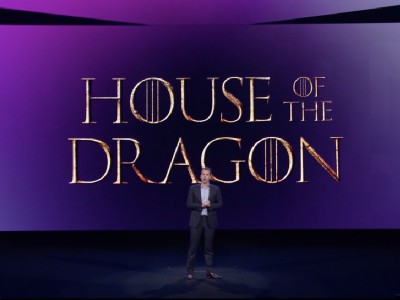 Below are just some of the new series in the pipeline:
House of the Dragon. A 10-episode Game of Thrones prequel set 300 years before the events of the hit show.
Dune: The Sisterhood. Frank Herbert's classic science-fiction novel gets a new adaptation from Blade Runner 2049 director Denis Villeneuve, and Prometheus writer Jon Spaihts.
Raised by Wolves. A new sci-fi series, directed by Ridley Scott, about two androids raising human children on a mysterious virgin planet.
Tooned Out. A live-action/animated comedy from executive producer Robert Zemeckis (Back to the Future, Forrest Gump). Protagonist Mac starts seeing iconic cartoon characters come to life, who then help him through a rough patch.
Looney Tunes Cartoons. A new series of 80 short episodes featuring the iconic cartoon characters from Warner Bros.
Gremlins. This classic 80s movie becomes a new animated series.
DC Super Hero High. A half-hour comedy series from executive producer Elizabeth Banks (Pitch Perfect 2) following a group of students, destined to be superheroes, navigating teen life at a boarding school for gifted kids.
Rap Sh*t (working title). A comedy series from Issa Rae (Insecure, A Black Lady Sketch Show) about a female rap group trying to succeed in the music industry.
Jellystone. A new animated comedy series from Warner Bros. Animation featuring iconic Hanna-Barbera characters.
College Girls (working title). A 13-episode single-camera comedy from Mindy Kaling (The Mindy Project, The Office), following three freshman roommates at a college in Vermont.
A series of stand-up specials presented by Conan O'Brien, featuring short sets from up-and-coming comedians, and one-hour sets from established comics.
In addition to these new offerings, HBO Max will feature an extensive library of movies and TV shows owned by WarnerMedia. The company says that there will be 10,000 hours of "curated premium content" available at launch, including Wonder Woman, Aquaman, Joker, and every other DC film from the last decade. Every Batman and Superman movie from the last 40 years will reportedly be available as well. There will be 1,800 movies in total, plus TV programming from New Line, CNN, TNT, TBS, truTV, Turner Classic Movies, Cartoon Network, and Adult Swim, among others. The BBC has announced that all 11 seasons of Doctor Who will land exclusively on HBO Max, along with other hit BBC shows like Top Gear, Luther, and the original British version of The Office. Fans of 1990s TV will enjoy access to all 236 episodes of Friends, plus The Fresh Prince of Bel Air and all 23 seasons of South Park.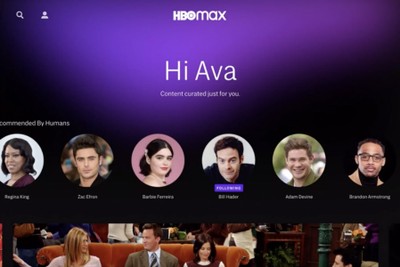 In order to help viewers keep track of this massive library, HBO Max will feature content hubs, personalized profiles, and kids' profiles with parental controls. The service will support downloads for offline viewing as well. According to WarnerMedia, the service will also utilize "human-powered discovery and analytics in novel ways to make it much easier for viewers to quickly find the content they are passionate about." Finally, HBO Max has one other ace up its sleeve. If there's one area in which most streaming services struggle to compete with broadcast TV, it's live events — sporting events and breaking news, to be specific. But AT&T chief Randall Stephenson told investors that HBO Max will succeed where others have failed. Thanks to WarnerMedia's existing relationships with Major League Baseball, the NBA, and the NCAA men's basketball tournament, Stephenson suggested that HBO Max will be able to deliver "live elements" in addition to its huge on-demand catalog.
"You should assume that ultimately HBO Max will have live elements — unique live sports, and premium sports. Those are going to be really, really important elements for HBO Max. The same with news.There's a lot of opportunity to take advantage of the unique content deals that we have within WarnerMedia."
— Randall Stephenson, AT&T chairman and CEO
It remains to be seen whether HBO Max will deliver enough value to grow WarnerMedia's online presence moving forward. HBO's current streaming offering, HBO Now, only had about 8 million subscribers as of February 2019, up from 5 million the year before. But well more than 130 million people worldwide subscribe to HBO via their cable providers. WarnerMedia and its parent company AT&T want to be sure that the cord-cutting trend doesn't cause those numbers to dwindle over time. With HBO Max, they offer both new and existing customers a future-proof, content-packed streaming service with something for everyone. Will it be enough to take on Netflix, Amazon, Disney, and Apple? We shall see.
Confused about what AV Gear to buy or how to set it up? Join our Exclusive Audioholics E-Book Membership Program!
See also: