TiVo EDGE DVRs Deliver Dolby Atmos & Dolby Vision, Automatic Commercial-Skipping
TiVo EDGE DVRs Deliver Dolby Atmos & Dolby Vision, Automatic Commercial-Skipping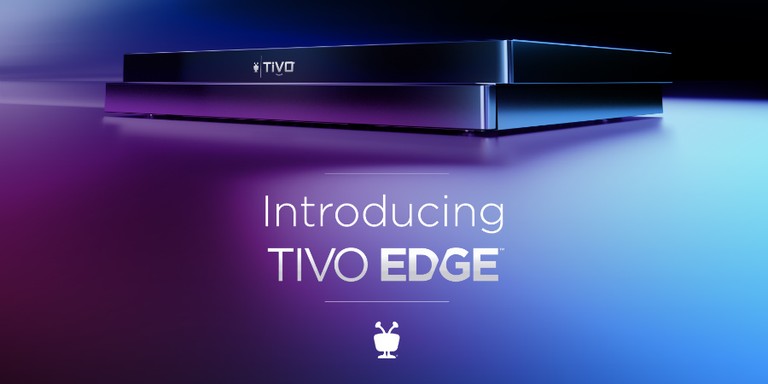 TiVo Edge
At CES 2020, TiVo announced the $69.99 TiVo Stream 4K, a dongle-style streamer intended to compete with Roku's Streaming Stick, Amazon's Fire TV stick, and Google's Chromecast streamers. Unlike TiVo's traditional offerings, the TiVo Stream 4K has no DVR, and doesn't provide access to cable or over-the-air broadcast TV, instead serving up streaming TV from Sling, and other video content from the usual suspects. Unless you're determined to use a TiVo-designed interface, Roku's $50 Streaming Stick+ seems like a smarter choice. But even if the company's new dongle strikes out when it launches this April, TiVo still reigns supreme when it comes to designing DVRs and their accompanying user interfaces. In the 4th quarter of 2019, TiVo introduced a new DVR range called TiVo EDGE, consisting of one model for cable subscribers, and another designed for antenna-using cord-cutters. The TiVo EDGE for cable ($399) and TiVo EDGE for antenna ($349) both offer Dolby Atmos Sound and — for the first time — Dolby Vision HDR 4K video, along with several proprietary TiVo features that your cable company's DVR just can't match.
Perhaps the coolest feature of the TiVo EDGE is OnePass, which "lines up every available episode of any series and it brings it all together, no matter if it's from live TV, Hulu, Netflix, on-demand, or a number of other popular apps." So, let's say a friend just recommended that you start watching The Good Place on NBC, and you set your DVR to record new episodes moving forward. Using OnePass, your TiVo EDGE will line up the first 3 seasons of the show on Netflix, episodes from the current 4th season on Hulu, and the new episodes that you're recording from NBC, all in one place. OnePass should make it easy to start binging from the show's first episode, all the way through the very latest episode, without having to search around in multiple apps. Supported streaming apps include Netflix, Amazon Prime Video, Hulu, HBO, Vudu, and YouTube.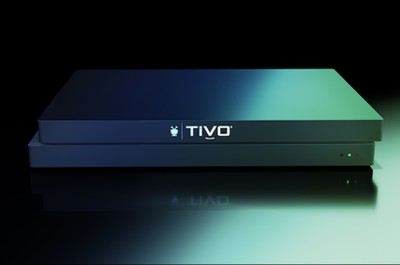 If there is one feature that TiVo is best known for, it's SkipMode — the ability to skip commercials in recorded shows. The TiVo EDGE takes this signature feature one step further with AutoSkip, an automatic SkipMode. During playback of a recorded show, you don't even see commercial breaks. Instead, when a commercial break is about to start, you'll see an on-screen "tip" indicating that SkipMode is jumping ahead to the next segment of the show. If you prefer to keep SkipMode in the manual setting, you can simply press the SKIP button (or D button) on your remote to skip over an entire commercial break. Never again will you have to fast forward through commercials and then rewind when you inevitably go too far and miss the first few seconds of the show after a break. Ok, "never again" might be an overstatement. As it turns out, SkipMode only works on select shows recorded between 4:30 p.m. and midnight (or 12:30 a.m. on major networks), on what TiVO describes as "the most widely-watched channels." The company has had its share of legal woes over the years as it tried to deliver the ability to skip commercials without incurring the ire of TV networks. Moving forward, TiVo says that the company aims "to make (SkipMode) available for the most popular shows on the most popular channels watched by TiVo subscribers."
Another (perhaps less exciting) feature on the new EDGE DVRs is the TiVo+ Network, which collects free programming from a variety of online sources and serves it up in one place. This "giant collection of free entertainment," as TiVo calls it, includes shows and other video content from "dozens of networks," including Funny or Die, Food52, The Preview Channel, TMZ, Unsolved Mysteries, Football Daily, Adventure Sports Network, Wired, Bon Appétit, Condé Nast Traveler, GQ, and USA Today.
If you're a cable subscriber, you'll want the $399 TiVo EDGE for cable, which includes 6 built-in tuners for recording up to 6 shows at once. Cord-cutters will opt for the $349 TiVo EDGE for antenna, which has 4 tuners, and "helps you find and record hundreds of free over-the-air HD shows that you can get with an antenna." Both versions include a 2 TB hard drive for recording up to 300 hours of HD content. Either way, you'll still have to cough up some extra cash for TiVo's service plans. The cable version costs $14.99 per month, though you can save money by choosing the $149.99 yearly plan, or the All-In-Plan for a one-time fee of $549.99. The antenna version costs $6.99 monthly, with the annual option priced at $69.99, and the one-time All-In-Plan priced at $249.99. For your money, you get the unique features described above, plus TiVo's industry-leading user interface and "easy one-screen navigation between apps and all major streaming services, live and online TV, and recordings." Will TiVo's EDGE DVRs help the company hold its ground in the face of a changing TV landscape, or will the streaming age eventually make TiVo obsolete?