Incipio iPod and MacBook Air Accessories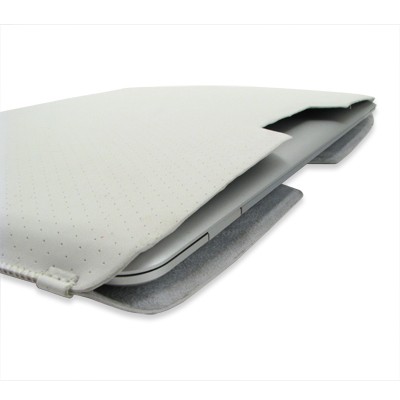 Orion Sleeve for MacBook Air
Summary
Orion Sleeve for MacBook Air:


Thin and Lightweight - Weighing in at only 7.5oz (215 Grams) measuring only 6mm thin.
Available in 8 colors (Black Absoluto, Pure White, Butter Creme, Randy Red, Burnt Orange, Asphalt Gray, Bubble Gum Pink & Olive Green).
Lined in luxurious soft micro suede.
Assembled using Incipio's ultra thin and durable flat lock stitching.
Forms to fit the MacBook Air, providing users a custom fit.

dermashot Silicone Skin Case for Apple iPod touch:


Made of high quality and durable silicone material
Precision molded for a perfect fit
Provides excellent protection
Non-slip surface
Executive Overview
Those of us who regularly drink the Steve Jobs kool-aid have recently dropped $1799 on the new MacBook Air. And while the marketing value of pulling it out of an inter-office manilla envelope is cool, in reality that is not the best option for carrying around your treasured new laptop. The Orion Sleeve is Incipio's answer to Apple's ultra thin, ultra light notebook computer. Just as thin and just as sexy, the Incipio Orion Sleeve protects in style. The Orion sleeve is made of synthetic leather and ultra durable high density foam and is lined in luxurious soft micro suede . Weighing in at just under 7.5oz (215 grams) and 6mm thin, the Orion Sleeve offers excellent protection, elegant style and focuses on simplicity.

While it does offer protection from scratches, it does not offer much shock protection. It is a very snug-fitting case, so much so that pulling the Air in and out can be a bit tricky, although with time I am sure it will loosen up a bit. Available in 8 colors, you are sure to find one that suits your style. And stylish it is - I have to admit that this is a very classy looking cover for your new uber-thin Mac. The ORION Sleeve for the MacBook Air retails for $39.95.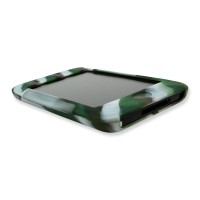 Incipio has also released a tight fitting anti-slip case for your iPod touch. The Incipio dermaSHOT silicone case is curved to the shape of the iPod so that you can access all the iPod's features. And there are plenty of colors to choose from - nine, to be exact. From the very hip Camo version, to the very bland Black, you can find a skin that reflects your personality.

The skin is made of high-density silicone, and has an anti-static coating that grips the device, not your clothes. The cut-outs give easy access to the controls, screen and all ports. The dermaSHOT does not come with any type of screen protector. dermaSHOT for iPod Touch retails for $12.99, and while skins such as this are nothing new, the dermaSHOT is considerably cheaper than many of the premium silicone skins currently on the market.
For more information, visit:
http://www.incipiotech.com
.

See also:
Confused about what AV Gear to buy or how to set it up? Join our Exclusive Audioholics E-Book Membership Program!
Recent Forum Posts:
jamie2112 posts on June 25, 2008 18:57
Well I love Mac and will never go back to pc. I do not like the apple phone though. Actually I don't like at&t which is the real reason I won't get an Iphone until you can use it on every network. Keep the apple stuff coming…
birdonthebeach posts on June 25, 2008 18:16
Thanks!!!


kleinwl posts on June 25, 2008 11:24
Love / Hate Posting

bla bla bla… overpriced apple junk….bla…bla… doesn't work with my PC …. bla … bla… snobby apple elitists…. bla … bla… jobs is the devil… bla bla bla

bla bla bla… love my apple … bla bla…. so much cuter than M$ junk… bla bla… user friendly …. bla bla… jobs is my god!!! …. bla bla bla

Just wanted to get it out of the way…. here is your love / hate response!
Post Reply