Warner/HBO Max Takes Shot at Theaters, Hits Foot
Warner/HBO Max Takes Shot at Theaters, Hits Foot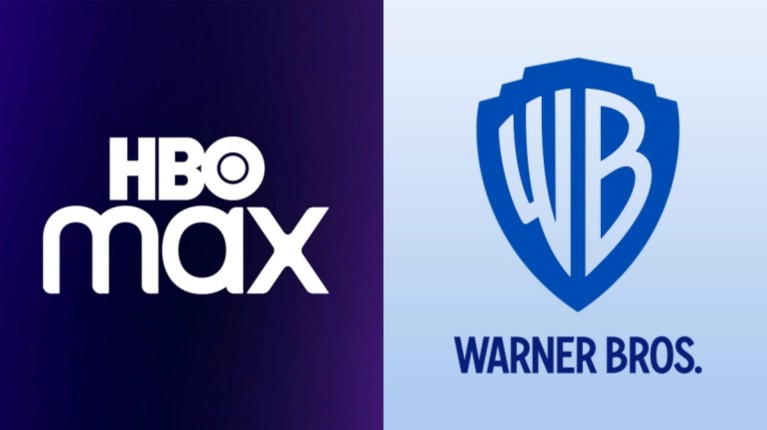 WarnerMedia Plans to Fix HBO Max
WarnerMedia fired a shot across the bow of movie theaters last week that could prove as pivotal to film distribution as the Paramount Case of 1948. Many believe it's just the beginning of an anticipated sea-change in the film industry that sees studios take back the power to deliver its films directly to viewers, a power the studios lost to the landmark antitrust decision that ended the "Golden Age" of the film industry. WarnerMedia announced a plan last Thursday that will see its entire slate of 2021 films premiere on its streaming service, HBO Max on the same day they hit theaters for a period of 31 days. It's an extreme escalation of the one-off Warner/HBO Max release planned for Wonder Woman 1984. It was a shock to the entertainment world, learning that Warner Bros. is going all-in for  2021 with big budget releases that includes: Dune, The Matrix 4, The Suicide Squad and Godzilla vs. Kong.
Addressing what's widely viewed as a snub to theater chains, WarnerMedia's Chairperson and CEO, Ann Sarnoff said.
"No one wants films back on the big screen more than we do. We know new content is the lifeblood of theatrical exhibition, but we have to balance this with the reality that most theaters in the U.S. will likely operate at reduced capacity throughout 2021."
Sarnoff adds:
"With this unique one-year plan, we can support our partners in exhibition with a steady pipeline of world-class films, while also giving moviegoers who may not have access to theaters or aren't quite ready to go back to the movies the chance to see our amazing 2021 films. We see it as a win-win for film lovers and exhibitors, and we're extremely grateful to our film-making partners for working with us on this innovative response to these circumstances."
One-Year Plan?

Although Sarnoff calls it a one-year plan, it's probably more like a pilot for the inevitable change we've seen coming for film-industry distribution for years. It just happens that Warner and its streaming service HBO Max is just the first media company desperate enough to try it.

According to the Hollywood Reporter, WarnerMedia didn't consult its film-making partners on the plan, nor did it consult with the big theater chains before making the announcement. America's largest theater chain, AMC is already known for its nuclear reaction to distributors tinkering with digital same-day releases. AMC promised to boycott all Universal films last spring when the studio dared to release its animated children's film, Trolls World Tour to premium-video-on-demand and theaters simultaneously. But an amicable deal was struck between the two, likely involving AMC getting a larger share of the box office split, so Universal is back in the good graces of the theaters, at least for now.
When Warner planned its original, one-off same-day theatrical/HBO Max release for Wonder Woman 1984 the media company played it safe, working directly with AMC to establish equitable terms. But nobody knew what Warner had in store for 2021, leading AMC chief executive Adam Aron to express his displeasure. I imagine Aron giving his widely-circulated quote in a red-faced J. Jonah Jameson voice, screaming at Peter Parker.
"Clearly, Warner Media intends to sacrifice a considerable portion of the profitability of its movie studio division, and that of its production partners and filmmakers, to subsidize its HBO Max start-up. As for AMC, we will do all in our power to ensure that Warner does not do so at our expense. We will aggressively pursue economic terms that preserve our business."

Clearly, AMC isn't happy with Warner's plan, but so far the reaction hasn't included an ultimatum that involves a boycott of Warner's 2021 films. But I give it a 50/50 chance that all the big theater chains refuse to show any of its 2021 movies. I love how Aron refers to HBO Max as Warner's "start-up". I detect patronizing sarcasm implying HBO Max is Warner's little tech start-up sideshow. But the analogy is an apt one, as the entertainment is virtually becoming another segment of tech. When it comes to tech-platforms, it's winner-takes-all in any given market as they tend only to have room for one winner that dominates its market. Second prize in streaming video on-demand is likely to be a set of steak knives. Each of the big studio-backed streaming service needs to be the must have, or face having to license its productions to the winner.
But AMC has its hands full preserving its own business. Theater chains are particularly hard-hit by the COVID-19 crisis, and as a result AMC has filed with the SEC to sell 200-million shares to raise much-needed survival money. Imagine seeing your business being chipped away for the last decade, 2019 alone saw a 4.9% loss at the box office, only to completely flat-line in 2020. And if 2020 couldn't get any worse for theater chains, shares of both AMC and Cinemark dropped 16% on Warner's announcement last Thursday.
The REAL Reason for Warner's Decision

Despite the sad outlook for theaters or "exhibition" as the industry calls it (TIL), Warner's plan is more about short-term gain for HBO Max than a thoughtful long-term strategy. HBO Max hasn't exactly been a performer for WarnerMedia and its owner AT&T, which bought Time Warner back in 2016, absorbing its debt in the process. AT&T needs HBO Max to be a hit! In the days just before COVID-19 lock-downs, AT&T gave a sober quarterly earnings report for Jan 2020, reporting that its WarnerMedia division lost more than $1-billion to investment in HBO Max. That investment involved sucking-up the loss of licensing revenue incurred by pulling its shows and movies from Hulu and Netflix to bolster its streaming service. Those competitors paid good money to stream Friends and Big Bang Theory. Unfortunately for Warner, COVID-19 may have been a death-knell for theaters, but the boon it's been to streaming seems to have passed over HBO Max.
Estimates put HBO Max at a distant 4th place overall in the highly competitive 2020 streaming war. Up against incumbent Netflix, the powerhouse-mouse Disney and the world-dominating Amazon - HBO Max plays in a tough neighborhood. Improving HBO Max subscribers has been a top priority for WarnerMedia. A new CEO was on-boarded last spring, Jason Kilar with an eye to prioritizing HBO Max. As one of the founders of Hulu, Kilar is the right guy to zoom-in on Warner's streaming business. But it was 1-year Warner veteran, Ann Sarnoff with the awkward title of Chair and CEO of WarnerMedia that seems to have the unfortunate task of running PR on the bold new strategy to grow HBO Max.
HBO Max Disappointment

The "official" version of the numbers in the chart below are inflated, but they give you an idea of the ratios. According to Variety, there's a large caveat in the HBO Max numbers reported by AT&T. While touting close to 30-million for a given month, the truth is that AT&T rolls-in those who are merely "eligible" to activate a subscription to HBO Max. But the active viewership is only around 8.6-million. Contrast this with fellow streaming newcomer Disney+ at over 70-million active subscribers. The Disney+ numbers are likely padded too, there have been promotional trials given away from Disney partners like Verizon and others.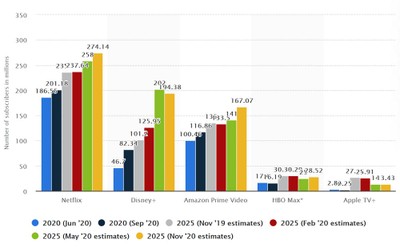 Rage Against the Studio

While Warner puts its streaming service on life support, possibly the biggest threat to its plan comes from within its own production partners. Dune and Godzilla vs. Kong production company, Legendary has publicly stated that it's looking into legal action against Warner. Meanwhile, celebrated film director, Christopher Nolan delivered some sick burns to WarnerMedia that likely reflect the whole creative-side of the film industry.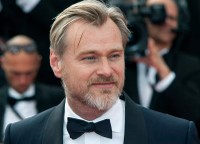 "Some of our industry's biggest filmmakers and most important movie stars went to bed the night before thinking they were working for the greatest movie studio and woke up to find out they were working for the worst streaming service," Filmmaker Christopher Nolan said to The Hollywood Reporter,

Nolan added: "Warner Bros. had an incredible machine for getting a filmmaker's work out everywhere, both in theaters and in the home, and they are dismantling it as we speak. They don't even understand what they're losing. Their decision makes no economic sense, and even the most casual Wall Street investor can see the difference between disruption and dysfunction."
In the same Hollywood Reporter article gives us a colorful quote from someone identified only as a "top talent agent".
"Warner has made a grave mistake. Never have this many people been this upset with one entity. And that swooshing sound you hear? It's the lawyers, stropping their blades as they prepare for battle"
It's difficult to believe Warner made such a monumental decision without the knowledge of production partners for so many big budget films. I get that difficult times call for difficult measures... but at least consult your own people! We can only imagine how many deals were tabled within partners like Legendary to distribute gross points for a film like Dune's box office numbers. This is going to be a legal and accounting nightmare. The reputation loss WarnerMedia will suffer among all the creative talent behind the studios could cripple future projects. Will any big names want to work with a Warner Bros production in the future?
R.I.P. Box Office Blockbuster?

COVID-19 may have accelerated a disaster that's been in the mail since somewhere between Steve Jobs' introduction of the iPhone, and Netflix going online. We've been watching the slow-motion train wreck for over a decade. But the industry is no stranger to apocalypse-tier disaster.
Despite steady declines in ticket sales since 2002, the industry has managed to just hang on by bringing innovations to the movies. Those of us who have been going to theaters for many years have noticed the seats get more comfortable, vast improvements in audio with standardized surround-sound formats, brighter, digital picture quality and when was the last time you had to sit through a projector malfunction during a showing? Kids these days have no idea! In recent years we've even been able to enjoy a craft beer while watching movies without even having to sneak it into the theater. (Not that I've ever done that of course :) )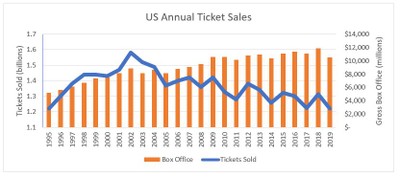 The Original Decline of Cinema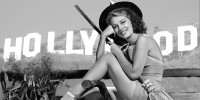 If the current film distribution system is turned upside-down by studios serving consumers directly through digital delivery, it would somewhat resemble a return to the way things used to be long ago, in an era that ended with a steep culling of theaters, similar to what many believe may be happening today.
The final full decade of the "Golden Age" of cinema was the 1930s, when 65% of the US population attended a movie theater weekly. When the Supreme Court handed down its antitrust decision in the Paramount Case of 1948, it separated the studios from their theaters. This forced a new, independent exhibition industry, upon which the studios would be dependent for their box office draw. But two up-and-coming analog technologies conspired to further knock the wind out of the institution that was the downtown movie theater, television and the suburbs. Television allowed people to get their watch-on at home, while post-war migration to newly minted suburbs made the drive downtown more difficult than most felt it was worth.
When the lights go down in a theater, it's one of the few times and places in our lives that where we're socially conditioned to be truly present and undistracted.
By the 1960s, long-gone were the days you could stop and chat with the gentleman in a porkpie or fedora, assured that there was a better than average chance he had seen the week's newsreel at the local picture palace. By 1964 the percentage of Americans who made a weekly trek to a movie theater had fallen to just below 10%, but this number held steady through to the early 2000s.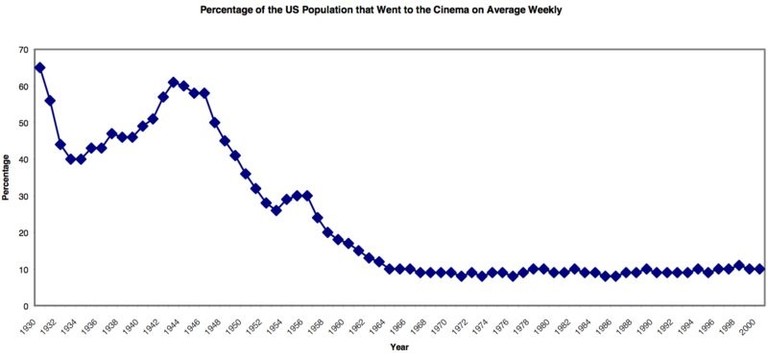 In recent years we've had modern digital technologies wrap its fingers around the throat of the movie theaters namely, digital distribution and screens that fit into your pocket. But can even a successful streaming service really bring in enough money to let studios create big-budget blockbusters, exclusively from viewer's monthly fees? The future of film may require innovators to find new ways to combine box office revenue with streaming to keep the film industry alive and well into the future.
Post-COVID-19 Optimism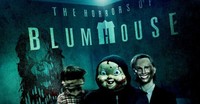 Jason Blum might be one such innovator the film business needs. Blum is a producer and CEO of Blumhouse Productions, owner of familiar, decidedly lower-budget horror franchises, Paranormal Activity and Insidious. Blum told CNBC that he's confident the theater business will adapt and survive. He says that COVID-19 has accelerated what was already in progress for the entertainment industry, and that "...so much of the power has transferred to the streamers for storytellers and it's accelerated what is happening to the theatrical window."
Blum advocates for a shorter theatrical exclusivity window before moving to streaming services and Premium Video-on-Demand. He says that in such an environment, multiplexes will be able to screen a wider variety of films rather than being dedicated to the "tentpole" blockbusters like the latest Avengers movie. He sees room for more genres and smaller films, dramas and romantic comedies being screened at theaters. But he warns that studios and theaters will have to accept this model because the power has shifted to the streaming services.
Our Future Without Theaters

Whether or not Warner holds to its plan or adjusts, 2021 is going to be a painful year for the movies. But what happens to the movies if theaters go away? We've seen that if you give people an easier, more convenient option for consuming media, the overwhelming majority will accept it. As a result, we've seen how today's music industry has been shaped by the market that mostly wants to listen to compressed files through stock smartphone earbuds.
I truly hope theaters find a way to stay mainstream, and I'm as guilty as anyone of not finding myself in theaters very often. But the industry's name says it all, exhibition. Movies should be a deliberate spectacle to be savored. When the lights go down in a theater, it's one of the few times and places in our lives that we're socially conditioned to be truly present and undistracted. This experience is why so many of the greatest artists of our time are in film. Despite the excesses, the bubble-headed self-aggrandizement and the patronizing political narratives of the Hollywood lot, they're creating art designed to be a whole experience that includes a theater, not a smartphone and stock earbuds.
If movie theaters are reduced to an obscure niche product, like a turntable is to music today, and movies are treated with all the reverence of a Spotify "jogging" playlist, I fear we will have lost an important mode of storytelling. When film-making becomes an exclusively artless domain of entertainment, the future Coppolas, Kubrics, Welles's, and even the future Nolans will find somewhere else to tell their stories and we'll have lost the great movies that have yet to be created.
Confused about what AV Gear to buy or how to set it up? Join our Exclusive Audioholics E-Book Membership Program!
Recent Forum Posts:
Darenwh posts on January 26, 2021 18:26
I believe that Big movies will go back to the theater release after life gets back to semi normal. The time from theater to streaming platform may change to only a few weeks or a month though. There is just to much value in releasing the newest content to theaters first for that release window to go away.
brianapp posts on December 26, 2020 19:53
What everyone keeps forgetting is people like to get out of the house once in a while. While a person may not be thinking about going to a theater to see a specific movie they will probably be thinking about getting out of the house and a movie is a good activity to get out for. Whether it be going out on a date, going out with a group of friends or getting the kids out of the house for a while just about everyone wants to get out eventually. Once the infection rates start to drop and a vaccine is available to the average person I think there will be a huge bounce back. Concerts, bars, and movies will be in high demand when the media no longer has an excuse to scare the average heathly person back into their homes.
Kingnoob posts on December 20, 2020 00:07
lovinthehd, post: 1444022, member: 61636
Don't do 4k yet myself but was it streamed as 4k? Criterion is good stuff tho
I personally don't see any improvements of 4k over 1080 but I don't have a tv that can run hdr Maybe the added brightness helps ?
I got no plans on buying a better 4k TV
I quit going to movie theater due to ear pain that won't go away from seeing movies there .
8k is even further away from having any real content so I see them as pointless .
Covid may kill theaters but not hbo max but $15 a month is not bad if it gets all these movies earlier now during theater release!!
Is it worth the price tho ??
Sent from my iPhone using Tapatalk
Movie2099 posts on December 19, 2020 22:02
lovinthehd, post: 1444022, member: 61636
Don't do 4k yet myself but was it streamed as 4k? Criterion is good stuff tho

I've heard the Criterion collections are nice. Yeah, it was streamed in 4K. I'm being greedy. I'm a physical disc nerd. I just keep building my 4K collection. Never know when the word wide web will go down and I won't have to rely on streaming to survive. Haha!
lovinthehd posts on December 19, 2020 21:08
Movie2099, post: 1444019, member: 90678
I wish Netflix would release all their movies on 4K physical copy. They just released the Irishman on Criterion Collection which is just a blu ray. That movie would be awesome on a 4K physical disc. It's not like they wouldn't make any money….

Don't do 4k yet myself but was it streamed as 4k? Criterion is good stuff tho
Post Reply