Thursday Night Football Opens Up New Subscription Concerns For Cord-Cutters
Thursday Night Football Opens Up New Subscription Concerns For Cord-Cutters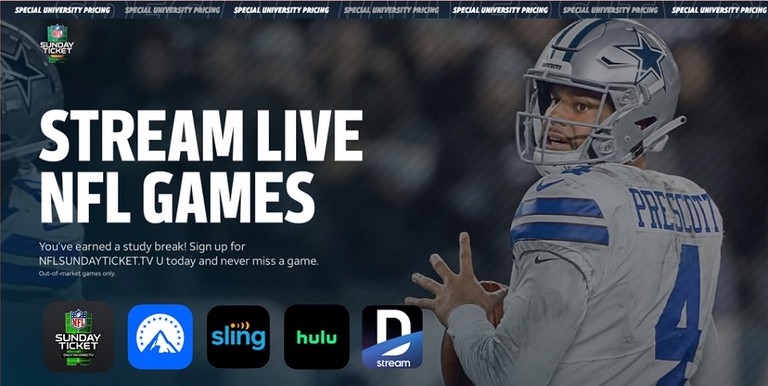 Streaming services Sports
It is hard to think that there is anybody in the world of enthusiast audio-video who doesn't have an Amazon Prime subscription, as there are reportedly 157,000,000 of them as of 2022. If you own an audiophile rig or a home theater system, is it possible that the consumer swag that you purchase doesn't in part (or completely) come from the almighty Amazon packing free shipping and easy delivery? It seems almost impossible, as the two-day free shipping is sometimes down to now being SAME-DAY shipping in many big American cities, and what isn't sold on Amazon? Gold Bond powder? Ancho Chili powder? MartinLogan Speakers? Samsung 8K HDTVs? Everything is sold on Amazon these days, and pretty much everyone is a subscriber to Prime.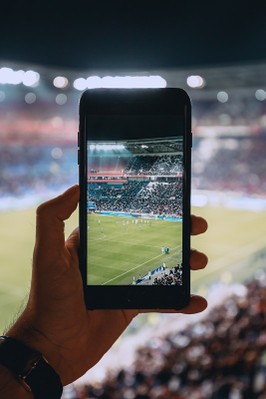 Beyond products, Amazon has created one hell of a collection of impossible-to-ignore content, be it music, movies, streaming television, and now sports, thanks to their we've-got-more-money-than-anybody-else deal with the National Football League that now has their Thursday Night Football product streaming in 1080p on Prime Video complete with a call from the legendary Al Michaels for 16 games in 2022 so says Sports Illustrated. But is anybody going to question why (Amazon) Prime Video broadcasts/streams football in 1080p when I can watch my friend Phil's food/travel show (Somebody Feed Phil) or other enticing "food porn" such as Chef's Table in 4K? Why isn't my football in 4K? Why do I need a 4K (don't get me started on 8K unless you have a enormous antenna to get Japanese broadcast 8K) if there is barely any content outside of three channels on DirecTV and UHD Blu-rays?
 
As someone who spends $154.00 per month on DirecTV, to not get the Pac-12 Network for four of nine yearly USC Football games, and being the only one in my house who watches the satellite service, I understand the appeal of cord-cutting. I downloaded FUBO.TV to watch the recent USC-Rice game, aka the coming-out party for our new $10,000,000-per-year coach, Lincoln Riley, and my now understandably dominant Trojans. Fubo TV allegedly has the Pac-12 Network and, with no contractual obligations, the $79 per month fee was (at the time) acceptable, if I could watch that first USC game. So, I downloaded the app on my Roku, checked into the Pac-12 network, and saw women's volleyball instead of the scheduled Saturday USC football game. I canceled the service that day, just hours into the failed cord-cutting experiment, as I would gladly walk from DirecTV, despite having been a loyal subscriber dating back to day one in 1997. Their prices are nothing short of usury. Their hapless, outsourced, English-as-a-second-language customer service is simply unacceptable. And that is said with options to get content like the NFL (or, more to my tastes, the NHL Center Ice Package) available elsewhere in 2022. The game has changed, DirecTV hasn't, unless you count price increases and crappy customer service as change.
 
So What Is Freaking People Out About Sports Via Streaming Right Now?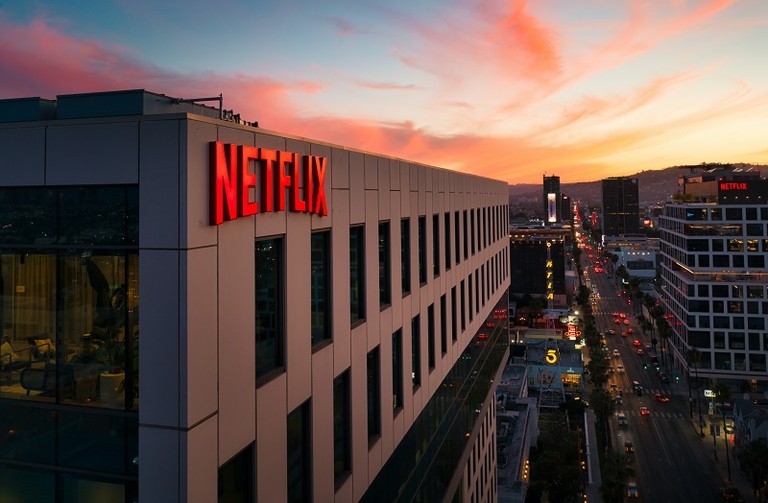 Younger consumers have had it with paywall and-or subscription models. They just have. Don't believe me? Check the Netflix Monday stock price (NFLX) crash from about $350 per share to $235 a mere two days later back in April 2022. It was the first time that they had any meaningful attrition in their subscriber base, and their stock crashed with the news. The company responded by saying that they want to cut down on the people who "share passwords" on Netflix, and that they will start considering injecting ads in to a possible "free" or "lower-cost" streaming model. Consumers started canceling Netflix en masse for the first time in early 2022. Netflix, for the first time in their content-creator ascent as a streaming platform, started pulling back on their gross content development expenditures. COVID isn't raging like it was, and people are out doing other things with their time and money. Hotel prices are sky high, but people can't get enough of increasingly expensive vacations, especially younger, more experience-oriented sub-40-year-old consumers. Concerts are back, and backlit by thousands of $1,300 iPhone 14s as glowing flashlights, as if somehow you can light your joint with a cellphone. Movie theaters aren't QUITE as scary as they were, with Omicron giving COVID to even the vaccinated. Netflix is in trouble, and they know it, and they are about as good as it gets as a player in this space.
How many different streaming services can one subscribe to before they aren't saving money over cable anymore? While people cancel cable TV, most still get their mega-bit Internet from a cable company, so that they aren't fully gone as clients for cable. 4G is slow and 5G is unreliable if you try to make that your major source of the Internet. The cable companies get the beating in the "cord-cutter" commercials, but they've still got a horse in the race, because they are the ones with the fiber running to your door. Try winning at Fortnite with DSL Internet. Enough said
The daughter of my dear friend Lon won an Oscar this past March for her production work on the Harlem Music Festival documentary called Summer of Soul, and I haven't seen it because I won't pay for Hulu. We have Disney +, HBO, Showtime, $154 on DirecTV, NHL Center Ice package, Netflix, Prime Video and other subscriptions. I have drawn the line, even though I would likely LOVE that documentary. I can't take the "death by a thousand cuts" on my credit card anymore, and I am a one-percenter who can legitimately write the expenses off. Millions of other Americans are doing the same cost-cutting that I am. Mainstream Madison Avenue commercials call out well-known streaming and subscription model services as part of their cost-cutting apps that make it seem like a positive to cut your recurring costs, just as streaming TV services suggest you can "ditch cable" (or satellite programming), and they are right. People are over having tons of subscription services. They are too tricky to keep track of and too damn expensive.
There are no meaningful standards for streaming sports, which is the next frontier. I know of a technology insider who is trying to assemble an association to get everybody on the same page when tech-egos rage and "playing well together" isn't in their Hollywood or Silicon Valley lexicon. The fact is that none of us consumers want a God damn AV format war ever again, and certainly not on streaming. And he knows that, but his challenge is to get Apple, Amazon, Netflix, Disney/ESPN, Paramount, and basically everybody else streaming (or interested in) content to all play the game by the same technical rules. Good, you-know-what luck with that, buddy, but thanks for trying. We are all wishing you the best of luck. If he is successful, we will have a standard for the resolution (like 4K), HDR, the audio resolution and configurations, the bandwidth needed, and so much more from the back end of steaming from an engineering perspective. Right now, we have the streaming Wild, Wild West. Going backwards to lower resolutions is pretty easy because of today's 4K devices/dongles, as well as the capabilities of our UHD TVs, but getting the higher-resolution standard right is a whole other challenge.
If you are a football fan, gone are the days of watching all of your games on network television. For more than a decade, you had DirecTV's NFL Sunday Ticket, which gives a Philadelphia Eagles fan like me access to every game on any given Sunday. But at what cost? At over $600 per season, you can kiss my cheese-steak-loving ass. No way. I will watch the national games and follow the Red Zone Channel on DirecTV, which is what true Daily Fantasy Sports maniacs like me really need. I don't care about the game as much as the scoring. I care about NHL hockey, and will subscribe to the NHL package, but my Flyers are in the Connor Bedard (think: the next Great One or Connor McJesus) next year's draft sweepstakes. We are going to suck this year, and badly. How many entire Flyers games will I watch for $250 in fees? Not many. Perhaps I will watch some using copious amounts of fast-forward to make my own NHL version of Red Zone. And there are alternatives, too, such as The NHL Network's nightly recap, which is perfectly suitable for this fantasy hockey junkie. I also can stream the NHL games on my computer or Roku for less money. DirecTV has one foot on a banana peel and another one in the grave, with me two decades into our working relationship. Want yet another reason to hate private equity companies these days? How about how DirecTV keeps jacking their monthly price on me? I call every year or so and they back off (same with Sirius – I canceled my wife's subscription to it a few months back when I realized I was paying them $49 per month), but I still have to call. I have to micro-manage them or get nickeled and dimed to death, and I am SICK OF IT. So are millions of others.
COVID created some unique situations that greatly benefited companies like Peloton, Netflix, nearly every streamer, most AV dealers, Amazon and others. COVID is still scary, but it isn't the dominant topic now that most (smart) people have gotten vaccinated, paired with the virus becoming less deadly (albeit more contagious). The idea that you can just rake it in with a subscription service is a model that is being exploited by too many companies with their hands out. Consumers, as well as Madison Avenue, have had enough. There will be streaming content providers that survive. Amazon isn't going anywhere, if for no other reason than their free two-day shipping, but also backed up by music, movies, and tons of (original and other) content being readily available with the free shipping value proposition. Disney is a content expert, and their $13 per-month streaming product offers a lot for the money. As long as Netflix has original 4K content that you can't get anywhere else, over 100,000,000 will pay them their price, unless they lose their way and get too greedy.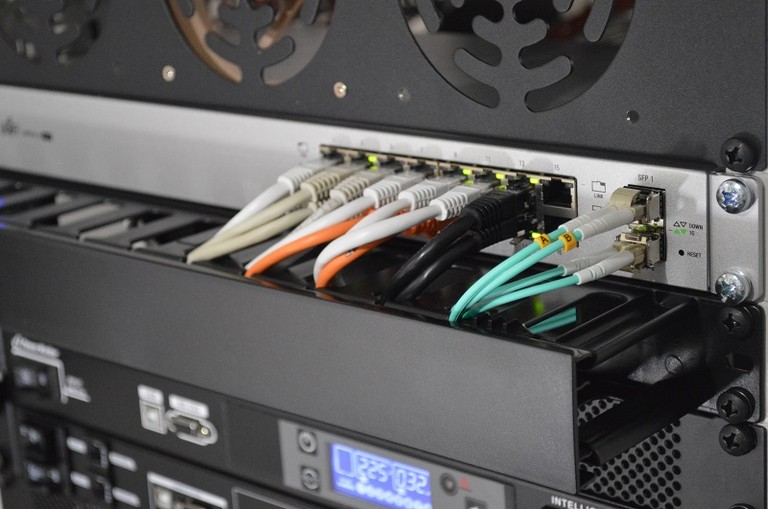 The big losers in the sea of change that has come to streaming sports might end up being the sports leagues that need the billions of dollars in incoming revenue to grow their businesses and pay for salaries, as well as the owners. If making it hard to be a television-watching sports fan is at the core of what the leagues do to get more revenue, don't be shocked to see their overall fan base shrink in the next 10-plus years, all because of greed when it comes to streaming.
There's much more to come on this ever-changing hot topic from the world of streaming and cord-cutting, but if you have your own opinion on the topic, add it to the comment section below.
Zerobias posts on February 03, 2023 12:30
Truly, a first world problem.
tonyE posts on January 25, 2023 21:09
After many years we dropped Direct TV. Before that, we dropped our cable (after 20+ years of service) just keeping the Internet access.

Got Rokus and Tablos.

Paid the yearly guide for Tablos and pay subscription for Discovery+ and OAN. That's it. We have the family Netflix and Tidal HiFi subscriptions, but that's it. We don't need/want any more. So our bill has dropped tremendously.

For sure, I don't need to pay 100 bucks a month to keep a service that will "allow" me to purchase Pay Per View… seriously?

Why do they have commercial in TSC and HSN? Why do they have ads in infomercial programs?

I never watched ESPN, CNN, MSNBC.. etc. etc… FNC has gone nuts too… so, since many of the channels we watched are OTA anyhow (SoCal… clear shot to Mt. Wilson north of us) I don't need Direct TV and all of its shows that I never watch but they charge me for ( I tried to dump ESPN, CNN, MSNBC…. no way… stuck with their carriage fees…).

Why should I pay carriage fees to Direct TV for local OTA channels when I can get them clearly with a roof antenna and store them in my PVRs?

Sports? Forget it. It was nice that they broadcast the Spanish SuperCup over OTA but they cut out and didn't show the after game ceremonies… instead switched to some inane badminton or something of that "caliber"…

Le Tour de France… well I missed that… I might figure out how to get it later. Normally we do 90% of our watching via the PVRs anyhow.

Yes, it is sad that so many services want their cut… but, OTOH, it allows me to apply a scalpel.

If only it were like Amazon… One Ring To Rule Them All. Amazon doesn't charge me (OK, my daughter pays the Prime fee)… they do charge a premium in many things ( The Home Depot finally got smart with their online sales… Costco is not… many retailers charge me a huge cost and time delay for shipping… seriously ) but Amazon is convenient… and they don't charge me unless I buy something. Nice… I don't have to buy towels if all I need is toilet paper.

Yes, greed is gonna kill the streaming fee model.
Hobbit posts on January 22, 2023 18:52
In the past, ~50% of our cable/sat bill was to cover ESPN. That's what the actuaries for ESPN figured people were willing to pay to watch the sports they covered.

Fast forward to today and this article, there are obviously people who are willing to pay for every streaming service that has NFL. I know those people. Some are still paying for sat/cable not realizing they can get some of the games with an antenna. I've always been a casual watcher. If I'm home and a game is on, I'll watch it. If a friend invites me a neighborhood bar to watch, I'll go more for the company.

What I've always been confused on is when will there be a breaking point? Or will there be? When will viewership drop enough to lower interest and make this system hurt the NFL's bottom line? Or will it ever?

I mean, I've always been confused on the boxing/mma PPV model? When I was a kid in the 70's I knew who most of the top boxers were and I got to watch them box (WWoS). Now I don't have a clue who's even the champ in any weight category. With MMA if it's not someone fighting out my city, I don't have a clue either. I can only conclude there's a ton of people forking out a ton of money to watch PPV, with commercials. Enough so that they're making more money than by the traditional way.

This seems to lead us full circle. There are plenty of people willing to fork out $$$ to watch sports all these alternative ways. This may be the future without a breaking point (for most).
lovinthehd posts on January 20, 2023 19:59
corey, post: 1587885, member: 8005
I've stopped watching Thursday Night Football on Amazon Prime because the idea of seeing commercials on a pay channel is a total no go for me.

I wait until the game's about an hour and a half in before I turn on the recording so I can zip thru the commercials and all the halftime yakking.
corey posts on January 20, 2023 18:45
I've stopped watching Thursday Night Football on Amazon Prime because the idea of seeing commercials on a pay channel is a total no go for me.
Post Reply
Confused about what AV Gear to buy or how to set it up? Join our Exclusive Audioholics E-Book Membership Program!