Considerations Before Cutting the Cord On Your Cable or Satellite Provider
Considerations Before Cutting the Cord On Your Cable or Satellite Provider
by
Jerry Del Colliano
—
May 23, 2022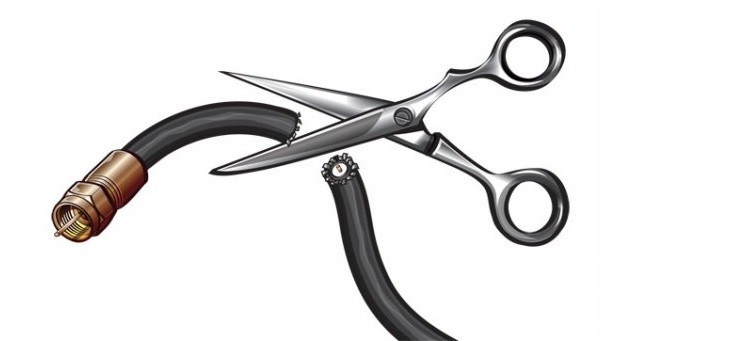 Ready to cut the cord???
After being spun off from AT&T, DirecTV sent me an increase in my television bill from $145 to $175 per month. That price includes two receivers, the NHL Center Ice package, Showtime and a good number of more mainstream channels, but by no means is it "the everything package" of channels. Dumping Showtime isn't possible with Billions back from a COVID delay. In reality, we've cut back as much as we can and somehow got our price back down to $145 for this year but I am sure the new, private equity people will want to up my rates while dropping more and more channels (Bloomberg was the latest to go). The fantasy is to become a cord cutter, right? What if that fantasy turns out to be a nightmare? Let me tell you about a recent stay in Palm Springs that gave me a chance to be a cord cutter for a weekend… My brother-in-law was coming to Palm Springs for a wedding of two of his friends and we took the chance to rent a house so that several different family members could spend some time together.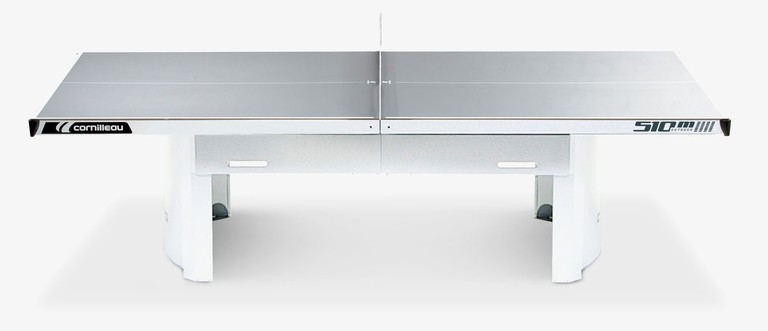 The house that I found on AIRBNB was in La Quinta and pretty modest on the exterior but nicely outfitted in the inside – specifically with every kind of game you might ever want to play. They had a good air hockey table, a professional ping-pong table and paddles, foosball, cornhole, a full synthetic putting green, laser tag, tons of board games and more. The house also had a very nice pool with a pretty serious basketball hoop at the end where a diving board might have gone in years gone by. I was half tempted to buy them a Ms. Pacman or Pole Position arcade game.
We had a blast at the house. We made breakfast every day and had a big Saturday barbecue for lunch. For $900 a night, it was a very good value considering how much hotel rooms would have cost.
The problem with the stay was the "smart TV". The weekend that we rented the house, The Ryder Cup was being played at Whistling Straits in Kohler, Wisconsin. For golf fans like me, this bi-yearly event is must see TV much more than Cheers or Seinfeld back in the day on NBC. With over 30 years of experience selling and reviewing TVs, I grabbed the remote and started in with the LG LED 4K set.
For the love of Sweet Jesus, this was the worst implantation of menus that I've seen. Everything that you might want to watch was through some form of an app. There was no antenna for local channels. There sure as hell wasn't any cable box or satellite receiver. The Bose soundbar was poorly installed with cables running from the TV to the speaker without any consideration for hiding them in the drywall to make a more visually appealing install.

To Cut or NOT Cut the Cord?
I finally found a way to get the coverage of the golf on TV despite having to scroll through a modest but somewhat odd list of broadcast and cable channels. I think I was looking for NBC. Nothing outrageous. When I found it, the TV developed latency with the audio, thus it was cutting out two or three times every 60 seconds. The home's WI-FI wasn't robust enough to run the TV without it cutting out in a way that makes you want to put your fist through the screen. Starting with the first generation Apple TV and later moving over to 4K HD versions of Roku, I have always been a fan of streaming services. The silver disc hasn't been relevant in my world since I sold my Oppo player for good money a few years ago. The internal TV applications for 4K streaming services don't seem to work as well and really like having a hard-wired Internet connection. This installation couldn't deliver on that front. If you aren't a big sports fan being a cord cutter is a little easier. Between Apple, Amazon Prime, Netflix, Hulu, Disney+, Peacock and a few others, you can add a Roku to any good, new TV and have a lot of what you want for a lot less money. As long as you can get some local channels digitally on an antenna, you've got even more coverage. No, you will not get every NFL game without DirecTV and that's a deal breaker for some football fans, but you can cut the cord and save money. Apple has been dancing around the idea of trying to sell channels on an à la carte basis, which could be compelling to many. The packages that the satellite and cable companies sell are bloated with extra channels that you may or may not need. Could you live without say ESPN-U or The Game Show Channel or Home Shopping Network? I could. I am not telling you not to cut the cord, as the abuse that the cable and satellite companies give out is well documented. My warning to you is to know what you are doing if you take on the challenge of cutting the cord. Rock solid and well connected Internet is a must. A small, well-hidden antenna is another good idea. And remember: you will not get everything that 4K UHD-TV offers but you can save some money, which is always nice in a market when so many post-COVID prices are so much higher. Just know cord cutting comes with its potential downside too.
Confused about what AV Gear to buy or how to set it up? Join our Exclusive Audioholics E-Book Membership Program!