DirecTV Lost 954,000 Subscribers In Q2 2020 - Time To Cut The Cord?
DirecTV Lost 954,000 Subscribers In Q2 2020 - Time To Cut The Cord?
by
Jerry Del Colliano
—
August 16, 2020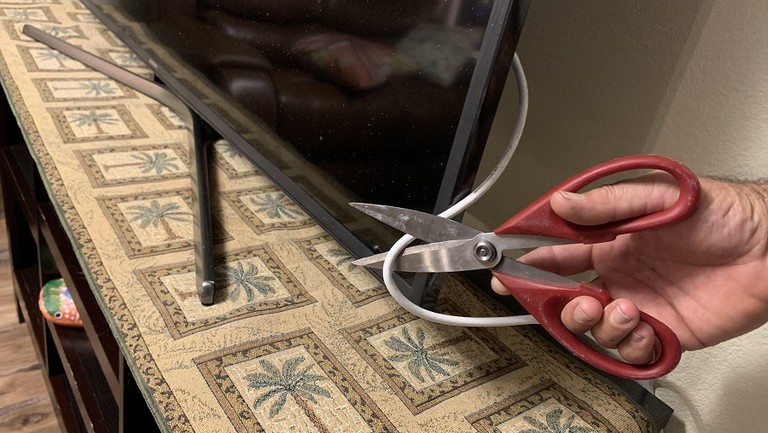 Cut the Cord
It was 1995 and satellite television was the latest in a generation's worth of one-after-another "killer app" audio-video products. For a Philadelphia sports fan like me living in Los Angeles, the lure of being able to get out-of-market games was beyond appealing. There were no online streaming packages for the NHL, NFL or other sports, as there are today. The Internet really wasn't that robust yet, nor did we use it like a cable provider or media source. We'd get there, but in the meantime, DirecTV quickly established itself as the premium player in the paid television space. I signed up on day one and have been a client ever since.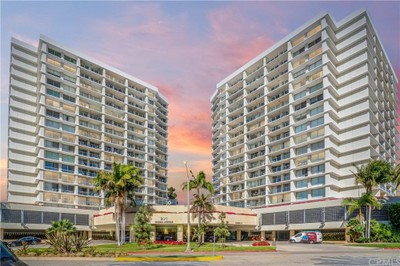 We moved residences in 2019, and got a chance to experience what life without AT&T's DirecTV was like, thanks to the non-satellite offerings in our Santa Monica, high-rise condo building. We started with Frontier for phone, Internet and their version of "FIOS" television. The phone was never able to make a non-local call, despite days of customer service calls and visits. The Internet maxed out at an underwhelming, DSL-like 20 Mbps down and the TV was the single worst-looking, non-4K image that I've ever seen in any era. When I shared my frustration with other neighbors in the building, I found out that, on a "hush-hush" basis, you could get Spectrum cable brought up to the unit. We did just that and got 500 Mbps down Internet, which was very fast, somewhat upgraded but still very disorganized TV (which did include the Dodgers and the Pac-12 network, unlike DirecTV) and pretty reliable phone service. Both Frontier and Spectrum were relatively expensive and not nearly as well put together as the DirecTV roster of channels, sports offerings, premium television channels, movie channels and whatnot.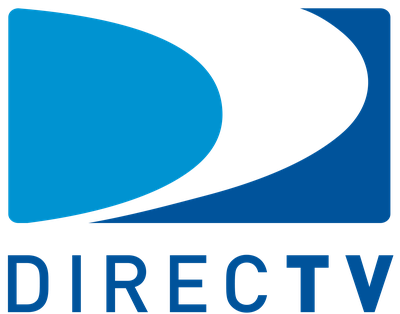 So, if AT&T's DirecTV is so much better than the cable guys, why did nearly 1,000,000 people bail on it in the second quarter of 2020 alone? It isn't the first "exodus – movement of jah people" away from DirecTV, as rumors of AT&T selling or even closing DirecTV have been floating around the media and business world for nearly a year now.

In a COVID-19 world that features unemployment at levels not seen since the Great Depression, Americans are looking for places to cut costs, and their cable or satellite bills are as bloated a place to cut as any, thanks to copious numbers of new streaming services that come into your TV in 4K, right off of the Internet. At this point, do you know even one human living in the United States who doesn't subscribe to Amazon Prime? Their base is 120,000,000 strong, and the goodies that you get along with your Amazon free two-day shipping are  Emmy Award-winning content, unlimited music, movies, TV, and so much more. How many home theater enthusiasts do you know who don't have at least a basic, streaming-only Netflix account? I don't know many, and likely the same goes for you. Bring Disney +, AppleTV+, Peacock from NBC-Universal, Hulu, YouTube and others, and the landscape has changed- and changed in favor of the cord cutter.

Internet providers are delivering faster and faster download speeds for monthly prices that are far lower than the typical cable or satellite bill. Don't get me wrong, there is a cost associated with the above streaming services, but Amazon Prime is easily allocated to your home shopping expenses. Netflix gets more and more expensive, but they also are cranking out original content like "Ozark," which has mainstream appeal and beats anything on network TV by a country mile. Beyond Amazon Prime and Netflix, you still can sprinkle in one or two more streaming services based on your tastes, and be well below the cost of traditional cable. People are taking this option now more than ever, to save money, and to get even more niche, boutique content delivered right to their "smart TVs."

The biggest problem with cord cutting comes for sports enthusiasts like me, as the satellite companies, specifically DirecTV, can deliver in a big way for sports, including some early 4K content. By no means is DirecTV perfect, as they don't have a deal with the Pac-12 Network, meaning that I would need a $75 per month cable package to see a handful of USC football games. They also don't have the Dodgers, which isn't a big deal for me, but it is absolutely a big deal for locals who bleed Dodger blue.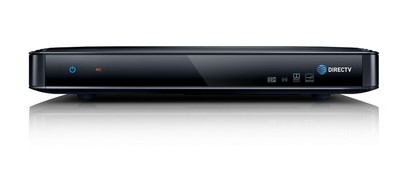 Cost is a major determining factor for cord cutters. Last week, my bill (auto-charged to my credit card) came in $67 more expensive. I have two DirecTV 4K receivers (his and hers, which is a nice luxury), run into a Crestron 4K switcher, and to all of the 4K sets around my house via CAT-7 cable or fiber optic. The Crestron setup is an expensive one, but DirecTV shouldn't be. I've got the NHL Center Ice Package, but no MLB Baseball, NFL Sunday Ticket, or other sports packages. We have the Ultimate Channel plan and a few additional movie channels. My bill was slated to be $208.80 per month! Really? You've got to be kidding me. I called up and asked for "client retention" (a key word choice on your part if you are going to try to re-work any cable or satellite bill). AT&T has outsourced a lot of its calls to people who barely speak English, which makes the process of reworking your bill even more difficult and frustrating. When I got someone on the phone, I politely asked to be transferred to someone in the United States, and while I wasn't sure that was going to work, it did. We learned that my promotional pricing ended and DirecTV was in the mood to jack my bill up 25 percent or more. I wasn't in that mood. I dumped all of the movie channels other than Showtime, as I can't miss out on "Billions." HBO got years of love from me from "The Sopranos." My wife watched "Game of Thrones." I didn't, but I didn't dare cancel. Now HBO, Starz, and the others are out. I dumped my $9 per month warranty coverage. I downgraded to the Elite Channel package, which all together got me back to close to where my bill was at around $160 per month. Between that $160 and the $134 that I pay Spectrum for 1,000 Mbps down Internet, I've got close to a C-Class Mercedes lease payment for Internet and satellite TV. And that is before subscribing to Netflix, Amazon Prime, and the recent addition of Disney + for my young son, who loves the content there.

AT&T was profitable despite DirecTV this past quarter, which should add fuel to the fire of a possible sale. Some VC or hedge fund will likely want to pluck DirecTV, and even possibly merge it with Dish Network in a Sirius-XM-like consolidation. I don't think it would be insane for a player like Disney or Apple to look at making the same move, and then selling the TV channels on a more ala carte basis, which is what most clients want. If you don't watch ESPN, it is hard to not pay a big part of your cable or satellite bill for the sports network. For performance junkies who have really good TVs and video projectors, the idea of more and more 4K content is compelling. For me, having technological diversity away from an Internet-only media model is appealing.
Is it Time to Cut the Cord?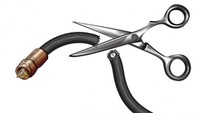 Is now the time to cut the cord for you? That is a highly personal decision but we all could look to cut a little spending here and there these days. Your cable and satellite bill might just not meet your media consumption needs, especially with the options that are out there on the market today. If you are not a sports junkie, and don't need hundreds upon hundreds of often questionable channels in terms of quality programming, that scissors might be headed to the COAX cable in your life. 954,000 people did it in one three-month period. Unless the satellite and cable providers figure out how to reinvent themselves and their pricing, it is very fair to expect millions more to be cutting the cable. While I didn't do it after my recent call to DirecTV, I sure thought about it for a few days afterwards.
Are you a cord cutter? What are your main sources for media in your main home theater and/or house? We love to hear from you in the comments below.
Confused about what AV Gear to buy or how to set it up? Join our Exclusive Audioholics E-Book Membership Program!
Recent Forum Posts:
Gmoney posts on September 25, 2020 14:55
diskreet, post: 1413188, member: 91365
Anyone here have YouTube Premium? I absolutely hate the ads on YouTube, but not $12/mo hate them yet. Thoughts on whether it's worth it.

All they want is your money! So.. Google "be" Spying on you. "be"
cbaker89 posts on September 18, 2020 14:45
The great thing about streaming, satellite, and streaming is we finally have options. No doubt it keeps the others in "check" sort of speak. That is until the big guys consume the smaller streaming services, just like Dish could care less if you go to Sling as they own it.
panteragstk posts on September 17, 2020 16:31
antne, post: 1418823, member: 92718
Are you enjoying the $15 increase for U Tube TV as well ?

I am. Got me some channels I was missing and allowed me to cancel Philo and save a whole $2 per month. The DVR is the best out of the 6 streaming TV services I've tried. Shows never expire and you don't run out of space. Interface is much better too. On-demand selection might be good enough for me to cancel Hulu (horrible interface) which will save me another $12/mo. Granted, I'll miss out on the 2 hulu shows I watch, but I can always turn it back on for just that.
Sure, $65 isn't cheap, but for what you get, I can't complain. I was paying WAY more than that for DirecTV and didn't get as good a picture and the DVR was laughably horrible. Sure, I did get DD 5.1, but on most TV shows, I don't care.
antne posts on September 17, 2020 13:53
Eric Seaberg, post: 1414773, member: 76023
I had been with Dish for many years, leaving the cable company in San Diego after multiple equipment failures. I had been happy with Dish, until Fox Sports San Diego was NO LONGER on the network due to "contract issues". I decided to look into YouTube TV since I have Apple TV 4k devices throughout the house, and gigabit internet service coming in. What a difference… I got rid of as many satellite receivers as I could since I'm still under contract for 10-months… but love the channel options I now have. I can also watch programs on ANY other devices… iPad, computers, phone… with all of my favorites coming up on all devices.

Even by keeping my Dish equipment another 10-months, I'm paying less now than I was strictly having Dish… and I have more programming flexibility.

NEVER GOING BACK!!

BTW, YouTube TV does have a free trial period, so you can check it out without a commitment.

Are you enjoying the $15 increase for U Tube TV as well ?
antne posts on September 17, 2020 13:51
I was DirecTV from way back when TIVO was free and the dish was 18" round. After the Death Star of AT&T took over, I watched service circle the drain while pricing kept rising. I already had Comcast for my internet only feed and actually got disgusted enough with DTV to order television package from Comcast. But true to form Comcast failed to show for the install. It was only later that evening (like after 8 PM) did I get a call form Comcast trying to excuse their screw up. Thanks , no thanks. A friend suggested You Tube TV so I thought to give them a try. That service was OK until they dropped a $15 increase to the monthly charge. Dropped then for Hulu at $12/month, so far so good.
Post Reply