Is Physical Inventory the AV Retailers Saving Grace In A Pandemic Economy?
Is Physical Inventory the AV Retailers Saving Grace In A Pandemic Economy?
by
Jerry Del Colliano
—
February 25, 2021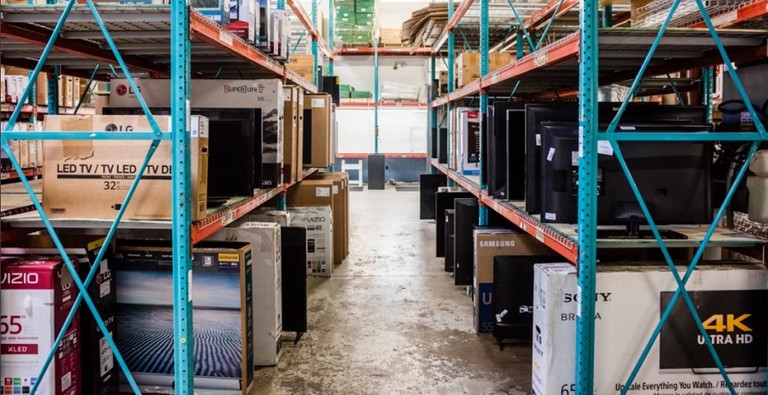 Wharehouse for AV Gear
The demise of the specialty AV retailer, also known to us enthusiasts as "the stereo store," is well documented. Demographics have factored into the loss of many of these highly important brick and mortar emporiums of audio/video. So has the cost of real estate. The rise (and decline, in some cases) of the custom installer is yet another factor that has negatively affected the specialty AV business without question. Online retailers offer no-middleman access to high-quality, low-cost goods with in-home demos and often very, very good customer service, which again has changed the landscape for the hobby of audiophilia and home theater.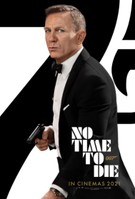 While the viral pandemic known as COVID-19 continues to wreak havoc on people's health and the world's economy, it isn't one of the aforementioned factors that is hurting the specialty AV business. Movie theaters are pretty much closed nationwide. Theatrical releases such as HBO Max's Wonder Woman 1984 and Amazon's Borat sequel allow people to now stream first-run, 4K movies right into their living rooms, thus making day and date releases much more of a reality. Rumor floating around Hollywood is that the first company to come up with $600,000,000 can own the currently finished yet shelved James Bond movie for streaming. Don't be shocked if Disney, Apple, Google, Netflix or Amazon pops for that, although I am not sure why it isn't a modestly priced pay-per-view event on Peacock. Music is arguably in an even better place than the disruptive world of movie-streaming. For about the cost of a single compact disc ($15 to $20), consumers can get access to nearly every recording ever made – many in HD formats. If you were ever to be sentenced to home confinement, be it by a judge or a virus, now is the time from a content perspective.

The issue is that many traditional AV dealers are still having a hard time thriving these days. It isn't a matter of COVID-19 consumer demand as much as it is an issue of access to actual gear to sell. Nobody saw this pandemic coming until very early 2020, and China was hit hardest with COVID-19 in the early days, thus shutting down factories, not just for the three weeks of their New Year, but for a prolonged time after that. This caused a severe rupture in the supply chain for everything from streamers to electronics to speakers to 4K UHD televisions and especially AV receivers. As much as some enthusiasts moan about "made in America," the reality is that, to meet the price points that consumers demand today, most AV gear is made in China, Vietnam, and Taiwan. The labor costs and lack of environmental constraints and manufacturing capacity in this country aren't conducive to building today's bleeding-edge AV gear. That's not a political statement as much as it is one of logistical reality.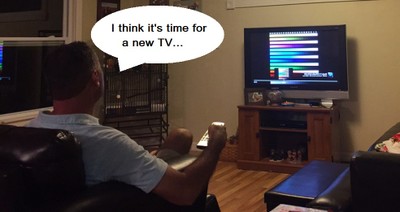 What is extremely encouraging in today's market (and who couldn't use some encouraging news at this stage of 2020s) is that demand for specialty AV gear is high on the consumer side. For many who aren't unemployed, and that is a lot right this minute, the idea of reproportioning, say, their vacation budget into a new $1,995 85-inch 4K UHD TV seems reasonable. That is, if you can get your hands on said 4K TV. A former writer of mine recently told me a story of trying to help a filmmaker friend of his to find a top of the line Sony set for his new reference system. They ultimately found one, but that was after days of looking, and it was the last unit at a Midwestern distributor. Best Buy, Amazon, Wal-Mart and all of the local stores were sold out, with reinforcements far from being ready to ship, even with the usual slower spring season coming up.

My father and his wife are selling their long-time second home in Scottsdale, Arizona, after owning a home in the Arizona desert for 32 years. Their current home is a pretty slick contemporary dwelling, sized at just under 6,000 square feet. It is very centrally located at Gainey Ranch, not far from the intersection of Scottsdale Road and Shea Boulevard, in a gated community inside of a gated community. They have a view of two beautiful golf holes, and a big lake, as well as Camelback Mountain off in the distance. They received a solid number of buyers making offers at over-asking price, which is amazing. The people that they are in escrow with now expressed an interest to buy all of the furnishings, including a Denon-Definitive Sony home theater and an audiophile system with older Wilson WATT Puppy 3/2 speakers, Krell electronics, and Transparent Audio cables, as well as a whole houseful of Kreiss Collection furniture that is well-suited for the domicile. My stepmother at first didn't want to sell the contents of the house, but the buyers were somewhat insistent, as this situation touches on the topic at hand. The furniture could be affordably packed and moved to their other home, thus replacing other, older furniture. In looking at replacing their current furniture with new Kreiss furniture for their current house, the cost was 300 percent higher today than it was when they outfitted the house in Scottsdale years ago, and the timeline for arrival of said furniture is close to six months out. It is easy to see why the buyers want the furniture, as this isn't going to be their only home, but I can understand why my stepmother doesn't want to give away the furniture at a steep discount because, like many of the best AV products in the market today, you can't easily have Amazon deliver everything you need with two-day Prime shipping.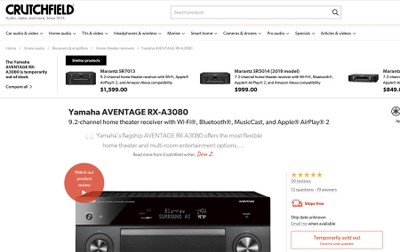 Doing a quick search for AV receivers, all of the major retailers are out of stock

Dealers who are sitting on AV inventory are in an excellent position. There isn't a need to deeply discount gear to make a sale, because inventory is tight, and demand is pretty strong. The issue is actually getting inventory in hand. Even traditional AV stores have moved their business models more towards the CI model where, like an installer, you order the goodies needed for a system and assemble on a somewhat just-in-time basis. In the 2020 COVID-influenced economy, that isn't as effective anymore. If you are a Denon dealer, perhaps you might want to order a dozen more of the key receivers than you would have pre-2020? If you sell Sonos as a music streamer, having a dozen or two of their speakers and controllers might not be the worst idea ever. Even if stocking TVs wasn't part of the model in the past, maybe having a handful of the better, more high-performance models in stock could make for better profit margins if you can deliver clients upgrades and/or new systems on an expeditious basis. Even stocking parts like cables, headphones and other accessories could be good for completing systems in the short order timeframe that consumers demand these days. I am personally waiting for two big-ass battery backup units for my two eight-foot-tall Middle Atlantic equipment racks, as they've been on order for more than six weeks. I am not the only customer with my installer waiting on such a product, as they simply are none right now. And don't get me started on how long I have been waiting for my custom Crestron roll-down shades, as it is easily more than six months that I've not had any window shades in any but one room of my home. My electricity bill from the summer, with a full western exposure overlooking Malibu, was just under $2,000 (over two months, but still …). Ouch.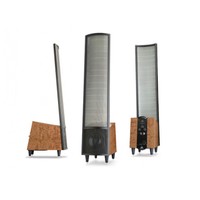 One other factor that impacts the new-world demand for gear in a COVID-19 economy is the used market. For those with extra gear, or who can make an upgrade without a pressing timeline, now is an excellent time to sell. My attorney (not all of them are assholes, it turns out) loaned me his gorgeous birdseye maple with brushed aluminum MartinLogan Summit speakers, along with a matching center speaker. While they aren't a good fit for my theater, as I need a wide dispersion in my room, it was one hell of an act of friendship. I promise to sell the speakers soon on the used market (likely on Audiogon), but the problem is that I need to find some speakers to buy, and fast. I've got a tax advantage if I can buy speakers before the end of the year 2021, but I can't get my hand on speakers meeting my desires (thin footprint audiophile speakers in white, with a good sensitivity and a good pedigree). I am working the phones and email now, but I am not ready to sell the MartinLogans yet, as I don't have anything to replace them with, amazingly enough. Now I understand the dilemma that my stepmother is going through with the furniture.

These are some crazy times that we live in, so to understate the obvious – if you are in the market for some AV goodies, or are out shopping and see something that you like, I recommend that you act quickly, as a bird in hand is better than waiting for a better price, as you might just get left out in the cold. I could see a Cabbage Patch Kid moment coming together, despite the vast number of people currently unemployed, as the S&P 500, for those who are invested in the markets, has rebounded very nicely from its 31 percent drop in Q1-2020, and that has made many higher net worth folks even more flush with expendable cash in that absurd year.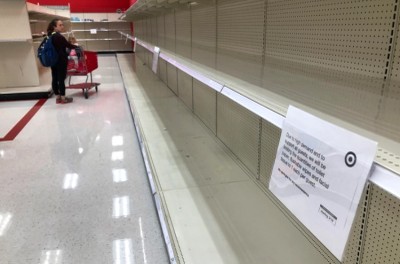 Stocked AV Dealers Will Thrive

When will things change for the AV business? It is hard to predict, but if demand stays high, companies will refill the pipeline with plenty more gear to sell to us hungry audio and video fans. Interest rates are cheap, and they will borrow money if needed to refill the pipelines. In the meantime, traditional dealers should load up on their key products when they can, because there can be a continued shortage in the blink of an eye. Remember how hard it was to get a pack of Quilted Northern toilet paper or a jar of Clorox wipes back in March of last year? The same goes for that killer AV receiver that you might need to buy yourself, or those headphones that you might need to create your own personal private space.

What is on your short-term buying list? Have you run into any products that you normally could get easily pre-COVID-19 that have been a challenge? Tell us your story below in the comments section, as we love to hear from you.
Confused about what AV Gear to buy or how to set it up? Join our Exclusive Audioholics E-Book Membership Program!
Recent Forum Posts:
Teetertotter? posts on March 07, 2021 11:03
Yes, retail stock selection on AVR's, are pretty scarce. Right now is the time to buy a new car with all the nice incentives that are going on with some mfgs. There is a Jeep line an hours drive, and they just announced a layoff, but forgot the number of people. Perhaps there is an industry wide shortage of memory chips? What memory chips are more important to mfg, making other chips on allocation, if the case?
KenM10759 posts on March 07, 2021 08:14
My favorite dealer had built-up stock to levels they never had before, and are busting at the seams. OTOH, sales are better that in their entire history. A little 6-person shop is moving over $7m worth of product per year the last 2 years.
panteragstk posts on March 01, 2021 17:22
Cos posts on March 01, 2021 16:54
When I had my house built in 2017, I listed my old house too soon, I expected a long sale process, I had a full asking price cash offer that I had to turn down because we needed to be out. I relisted 2 months before closing on the new construction home and my old property sold again in 1 week (at a higher price) time I was able to make the dates work. It has been a sellers market in my area for a long time
panteragstk posts on March 01, 2021 14:34
A house down the street from me just sold in 5 days. This house was built in 2016 and TWO PEOPLE HAVE DIED IN IT SINCE THEN. They weren't old. Crazy stuff. Even with that, $25k over and gone in less than a week.

Crazy stuff.
Post Reply