Tips To Create Your Home Gaming Room
Tips To Create Your Home Gaming Room
by
Henry Jones
—
March 06, 2018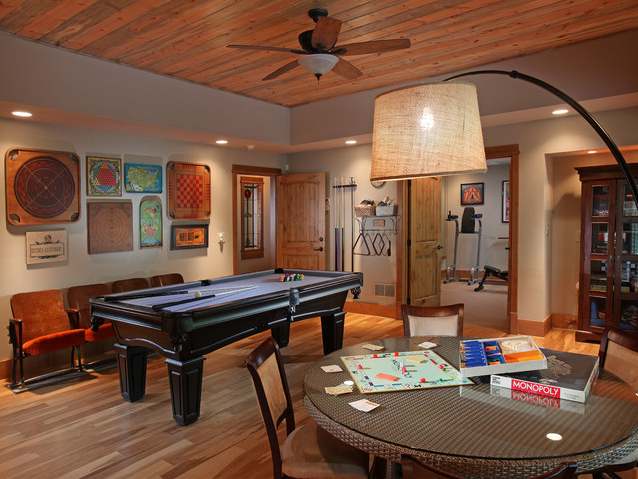 A room dedicated to home gaming has become an almost vintage concept, but it remains as good an idea as ever. If you play a lot of games, be it card and board games, conventional video games, or the latest in virtual reality, it's nice to have some space set aside for the activity. Of course with a significant amount of video game material being released in Dolby Atmos and DTS:X immersive sound formats you can still get your audio fix on while you're gaming. In fact, the majority of sound rooms at CES and CEDIA featured Star Wars Battlefront as source material for their Atmos and DTS:X demos. Many audiophiles integrate their gaming room into their home theater room so you can have the best of both worlds. You can see this in our Audioholics Showcase Home Theater Overview and Virtual Tour.
Mount A Television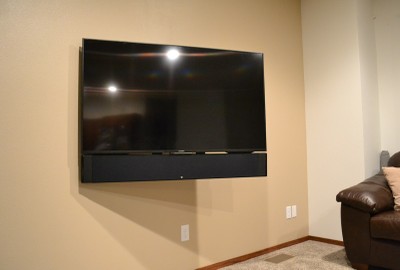 If you're using a dedicated room for games, chances are you're not setting aside the biggest area in your home or apartment for it.  With limited space, you'll probably want to mount a television rather than keep it on a stand. Full motion mounts like the OmniMount OE120IW Recessed TV Mount will allow you to use the room for multiple activities. As far as the display goes, any modern flat screen will get the job done, but if you're going to invest the time and money into a dedicated gaming room check out this article on the best TVs for gaming. A large 4K screen with good reviews will make your video games look that much more vivid, and you can watch sports games while you're playing your board games. Just make sure you adjust your HDTV display when you get it out of the box. Brightness and contrast levels are set at maximum levels so while this makes the TV look good on the bright show floor, it will not look great at home as you are actually reducing the quality of the picture by saturating brightness and contrasts. Our Youtube video on calibrating you HDTV explains this in greater detail including adjusting the brightness and contrast, getting your black levels right, and turning off all of the unnecessary processing that makes the picture worse.
Set Up a Couch Enclosure
In a modern gaming room, cozy seating is a must. Instead of opting for a single couch facing the television or a few recliners, go for a three-couch enclosure creating a sort of rectangle around your mounted TV. This effectively sets the video game corner apart from the rest of the room, and it also gives you an ideal place to experiment with virtual reality.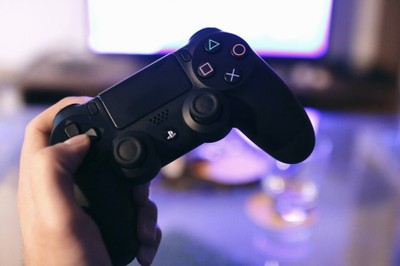 Although most modern games don't encourage much physical movement, you might be playing the Xbox 360 Console with Kinect or the Nintendo Wii U Deluxe, so in the event you get carried away these or your virtual world, it's nice to have soft couches forming a border around you (in all seriousness).
Set Up a Round Table

You don't need a professional poker table to have a good gaming room. You also don't need one of those specialty combination tables that can evolve for all kinds of purposes. Instead, just an ordinary round table with comfortable chairs can serve all purposes. You can put a fold-up card table on top of it for poker and other games if need be, but it can also be perfect for board games, tabletop strategy games, puzzles or whatever else strikes your fancy. The key word here is multipurpose. 
Record Permanent Rules

One of the most frustrating things about a game night can be digging through an old box for instructions, or having to explain card game rules to a friend. So rather than relying on spoken rules or old paper instructions, consider making them more permanent on your own. For cards, you can typically learn a lot from looking through the standards of online games to the point that you can write your own rules for blackjack, poker, 5 card draw and others with clarity. Copy the official rules for board games from the instructions and have them all printed on wooden or metal slabs and then mounted to the walls. It's a nice touch, will help clarify the rules, and ultimately will make your game room more unique.
Build Up An Artistic Theme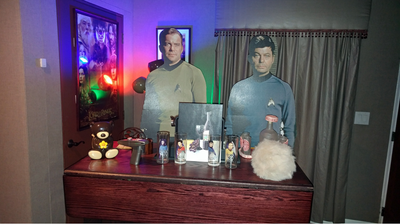 Having rules in tangible form on the walls is actually not a bad artistic touch for your modern gaming room. But to take things a step further you might want to look into wall art that captures some relevant themes (without getting too tacky). Consider a few black-and-white photos from old poker films near the table, and perhaps a couple of video game-related posters framed near the television or in other corners of the room. Kotaku has actually published guides for where to find gaming artwork that might come in handy in this regard. Just remember you don't want the room to be cluttered – just classily decorated with relevant pieces.
Conclusion
If you are going to integrate your gaming room into your home theater room it would be a good idea to check out our video and article on How to Convert a Regular Room into a Home Theater. Either way, you'll want excellent sound coming out of the TV to the extent it's financially reasonable. And you'll need to splurge on whatever gaming systems (including VR headsets and relevant equipment) you want.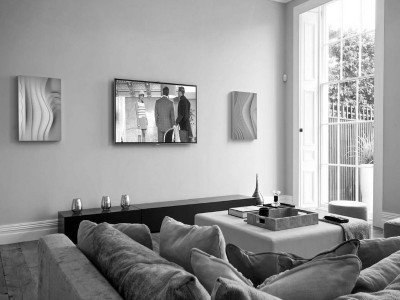 Whether your gaming room leans more towards a mancave, or you need to achieve Home Theater Feng Shui (which we also have an article on), the ideas above should help you with the basic organization and a few fun tips to set your room apart.  The rest just comes down to what you prefer in the room and how much you're willing to spend. 
Confused about what AV Gear to buy or how to set it up? Join our Exclusive Audioholics E-Book Membership Program!
See also:
Recent Forum Posts:
gene posts on March 06, 2018 00:57
A room dedicated to home gaming has become an almost vintage concept, but it remains as good an idea as ever. If you play a lot of games, be it card and board games, conventional video games, or the latest in virtual reality, it's nice to have some space set aside for the activity. This article clues you in on some great ideas for decking out your gaming room with an audioholic flare.

23681

Read: Tips To Create Your Home Gaming Room
Post Reply