Polk Audio Omni DTS Play-Fi Wireless Speakers and Devices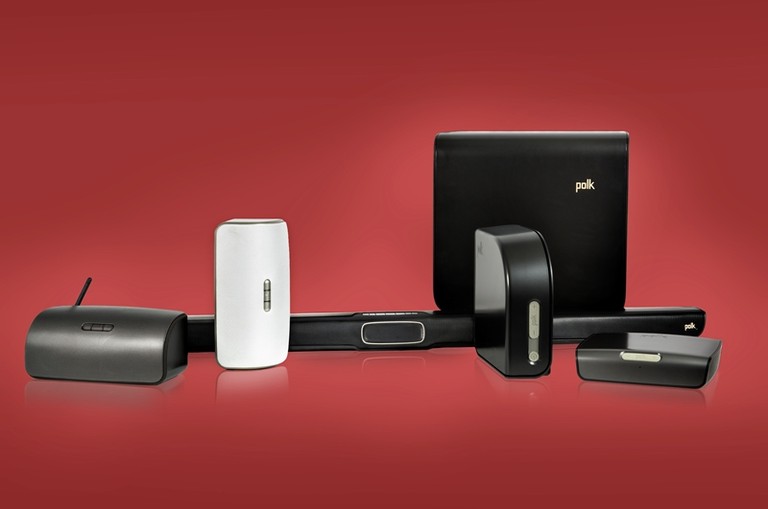 Polk Audio Omni Family of Products
Summary
Executive Overview
Polk Audio at CEDIA 2014 introduced its Omni Wireless Music System—designed to stream all the music you love to any room in the home over Wi-Fi. Launching with five audio offerings, the Omni Wireless Music System integrates DTS' Play-Fi technology into a reliable, easy-to-use setup that allows listeners to wirelessly control and stream Polk's sound from the most popular music services, Internet radio stations or personal music libraries.
Much like the Def Tech announcement at the same CEDIA, the Polk offerings take the forms of a couple of smaller speakers, a soundbar and sub combo, and a streaming box with the option of including amps. The advantage of the Polk offerings is that they are less expensive than Definitive's wireless products. The downside is that they don't have nearly the style and, in some cases, the power of the Definitive products. Regardless, they are both jumping on the DTS Play-Fi wireless streaming bus. The cool thing about Play-Fi is that you can mix and match Play-Fi devices from any brand and they will work together. Unlike Apple's AirPlay, Play-Fi works with many different devices and solutions. While AirPlay requires Apple mobile products, you can stream to Play-Fi from their dedicated app or even your iTunes program on your computer making it much more useful.
Each speaker is crafted to compliment one's home décor, blending simple utility with an appealing design aesthetic. Out of the box, setting up the system is a simple process once a speaker is connected to a Wi-Fi network, communicating back to a mobile device or PC to stream music effortlessly and without loss of quality. The Omni Wireless Music System provides access to Pandora® and Spotify®, with additional music services planned for the future, as well as countless Internet radio stations and personal music collections. Finally, leveraging the Play-Fi technology's open platform design, users are able to easily mix-and-match any Play-Fi enabled audio product from any manufacturer on the same home network, providing users the freedom to grow and customize their wireless home music setup in a personalized way.
Once paired with Polk's Omni companion app, which is compatible with Android and Apple operating systems, listeners can stream music from a smartphone, tablet or PC. They can also browse and discover content, control any system in any room wirelessly, and combine all music services and stations in one place.
Specific features and price points of each offering include: 
Omni S2 Wireless Speaker ($179) – The Omni S2 is an ultra-compact speaker designed to fit in small spaces like a bathroom countertop or bedside table. Stand it up or lay it flat, and swap the included black and white grille covers with one another for customization. The speaker boasts two, 2-inch full-range drivers powered by a two-channel amplifier for powerful stereo sound, as well as two bass radiators for fuller bass response, a 3.5 mm analog connection, and a USB for firmware updates and phone charging.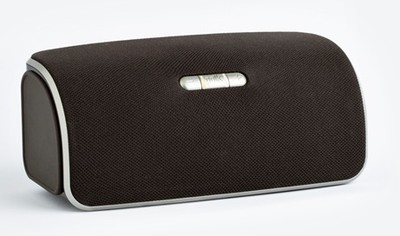 Polk Audio S2 Wireless Speaker

Omni S2 Rechargeable Wireless Speaker ($249) – The weather-resistant Omni S2 Rechargeable is a portable, rugged solution that takes your music from the inside to outdoor living places, such as a patio or pool area. A built-in lithium ion battery will play up to 100 yards from a wireless router and deliver up to 10 hours of music on a full charge at moderate listening levels. The speaker also features the same number of drivers, bass radiators and connectivity options as the Omni S2.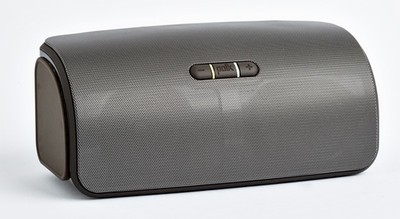 Polk Audio S2 Rechargeable Wireless Speaker

Omni SB1 Sound Bar with included Subwoofer ($699) – The Omni SB1 with VoiceAdjust Technology is a voice-optimizing sound bar system that creates a broad, enveloping soundstage for movies, music and more. VoiceAdjust Technology utilizes an optimized 3-speaker array with controllable voice channel level to reproduce clear, crisp dialogue at all volumes. Polk's exclusive Full Complement Bass Technology enables the bar to create the lowest frequency ranges easily for a warmer, rich bass, SmartBar Technology allows the bar to learn a TV's remote control, and the included 8-inch wireless subwoofer gives the system a rich bottom end while eliminating the clutter of wires.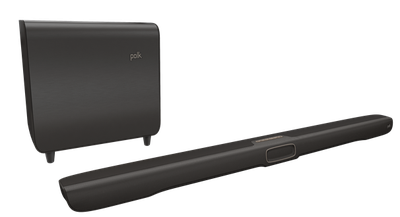 Polk Audio SB1 Soundbar with Sub

Omni P1 Adaptor ($299) – The Omni P1 is simply the easiest, fastest way to update an existing audio system with the latest music streaming services. The P1 features a variety of connectivity options, including an auxiliary input for hooking up to a Blu-ray and DVD player or cable/satellite box, digital outputs for connecting to a receiver and an optical input for a TV and other devices.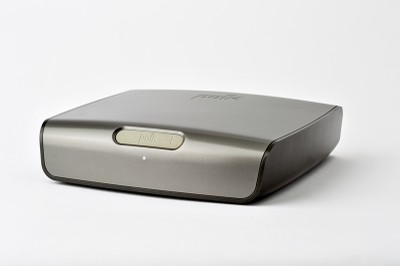 Polk Audio P1 Wireless Adaptor

Omni A1 Amplifier ($399) – The Omni A1 Amplifier, featuring a peak power rating of 75 W by two channels, creates a wide soundstage and allows you to stream music wirelessly to your existing component loudspeakers. The A1 includes customized EQ settings for optimizing the performance with Polk speakers, and music enthusiasts and vinyl collectors alike will also love the fact that the A1 includes a phono input for a turntable.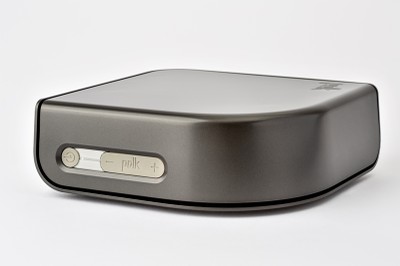 Polk Audio A1 Amplifier

Polk's Omni Wireless Collection will be available for pre-order beginning Sept. 10 on www.polkaudio.com, BestBuy.com, Crutchfield.com, Amazon.com and FutureShop.ca. It will be available for purchase beginning Oct. 5 at Magnolia locations inside Best Buy, Crutchfield.com and Amazon.com, as well as Best Buy and FutureShop locations in Canada.
For more information, please visit www.polkaudio.com.

Unless otherwise indicated, this is a preview article for the featured product. A formal review may or may not follow in the future.