Oppo BDP-105 Universal Blu-ray Player Listening Tests
Oppo BDP-105 Universal Blu-ray Player Listening Tests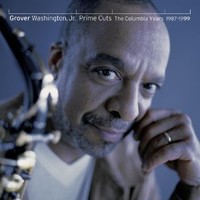 We flipped around with a lot of source materials ranging from standard CD, to SACD, DVD-A and Blu-ray discs. We focused most of the listening tests on critical two-channel performance to really gauge the depth of performance offered by the Oppo BDP-105.
SACD: Grover Washington JR – Prime Cuts
This is truly a reference two-channel "must have" disc. Track #1 "Take Five" has a lot of stuff going on at once, including a deeply rich bass track. Grover's saxophone came through with pristine clarity while the percussive effects popped out into a very three dimensional landscape. Track #6 "Summer Nights" bore a similar resemblance to "Pyramid" from another great album called Close Up by David Sanborn. I loved the ping pong effect of the percussion instruments between the speakers. When the BDP-105 was directly connected to the Pass Labs amp, I was hearing clean powerful sound with a nice bite to it. You could hear the triangles slowly decay instead of just abruptly fading away, which would otherwise be lost on lesser-designed gear. The noise floor was dead silent which really helped showcase the dynamic range of this excellent recording.
SACD: Andre Geraissati - Canto das Aquas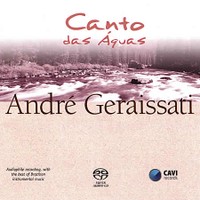 This is another great recording to show off the capabilities of a source device. Each instrument was individually mic'd with top-of-the-line microphones and two additional mics were used to record room ambience. Reference level electronics and recording equipment was also used, all of which was listed in the recording insert. According to the label, this SACD was recorded at the most sophisticated recording studio in Latin America. Based on the pristine sound quality I was hearing, I have no reason to doubt that claim. Track #1 "Agreste" demonstrated the BDP-105's resolve at extracting all of the details in this recording. The acoustical guitar was anchored to the left speaker while the triangles panned the front soundstage creating a convincing phantom center image. The noise floor was dead silent and you could clearly hear the finger sliding up and down the strings before they were even strummed. The reverb from the guitars in track #2 "Frazenda" was hypnotic. I'm pretty certain that the guitarist employed the Lexicon Reverberator that the insert mentions for this recording on this track. I really cranked up track #9 "Benguela" simply because it just seemed to me the CT-2300 wanted me to do it. The nylon string guitars sounded pristine with no hint of edginess at any listening level. Again, this felt like a live performance to me.
SACD: Gloria Estefan Alma Caribena
Latin music lovers know Gloria Estefan's music very well. I dig her vocals and love all the percussion work of her band. The bass just radiates through you in track #1 "Por Un Beso," as the acoustic guitar serenades your soul. Because this recording is of such high resolution, the Oppo BDP-105 just loves strutting its sonic chops by oozing out all of the details of the percussion instruments. You can literally sit and focus on each instrument every time you hear this song. Gloria's voice is so resolute that you can feel her pain in the lyrics. Track #6 "Tres Gotas De Agua Bendita" treats you to one of the widest soundfields I've ever heard in a two-channel recording. What an amazing experience to hear Gloria sing with Celia Cruz in such pristine fidelity. This disc is said to be a studio master recording and I have no reason to doubt it. I just couldn't imagine hearing a better playback of this recording on any other source device.
DVD-A: King Crimson – Discipline
Steve Wilson has been a busy man. Not only is he the lead singer of Supergroup Porcupine Tree, but he also has a thriving solo career and has also been remastering the music of legendary progressive rock bands like King Crimson and ELP into high definition 5.1 surround mixes. I cued his recent remastering of King Crimson's Discipline. I listened to the two-channel 96kHz/24bit audio mix via the BDP-105 analog outputs as well as the 5.1 DVD-A mix connected via HDMI to my Denon A/V processor. There is no doubt the 5.1 mix was superior. But I wanted to narrow the scope a bit here and really hone in on the BDP-105's ability to captivate me with pristine two-channel analog sugar. Robert Fripp's guitars in Track#1 "Elephant Talk" implants itself into your skull. I was simply not used to hearing old progressive rock with such high fidelity and the Oppo was showing off Steve Wilson's great remastering work. You could hear the resonance of Bill Bruford's drum shells in Track #6 "The Sheltering Sky". Tony Levin's funky Chapman Stick bass work was tactile and crisp while Fripp's bizarre sound effects just had you coasting by in full engagement. Nothing else really mattered and that is the type of audio experience I love to be part of.
SACD: Gloria Estefan Alma Caribena (left pic); DVD-A: King Crimson – Discipline
Other Source Material

I ran a multitude of listening tests using standard CD's and multi-channel Blu-ray and SACD's testing the analog outputs to my dedicated two-channel rig, as well as HDMI to my multi-channel setup. Whether I was jamming out to a 5.1 SACD Genesis remaster of Wind & Wuthering (God those Mellotrons are hypnotic), or cozying up to an acoustic session of Pat Metheny, I always fully enjoyed the playback experience I got from the Oppo BDP-105. The BDP-105 sounded phenomenal connected directly to the Pass Lab's power amp or connected through my Marantz Preamp. I subjectively felt when directly connected to the power amp, the sound was a bit more forward and edgy (in a good way), while it seemed a tad smoother or softer when connected through the preamp. I wouldn't declare a victory either way other than to say the BDP-105 would serve very well as a dual Blu-ray player / preamp scenario.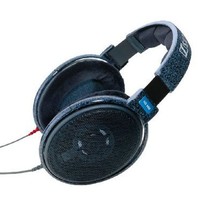 Headphone Listening Tests
Another nice audiophile feature of the BDP-105 is the dedicated headphone amplifier which is tied directly into the ESS Sabre Reference DAC and incorporates a high quality headphone amp chip.   Its published frequency response is 20Hz to 20kHz +-0.3dB into a 300 ohm load which just happens to be the impedance of my Sennheiser HD 600 reference headphones.  The BDP-105 headphone amp has ample drive to handle low impedance headphones too.  It is capable of delivering 34 mwatts into a 300 ohm load and 187 mwatts into a 32 ohm load.  My Sennheiser headphones are speced at 97dB with 1 mwatt drive level so the Oppo has plenty of juice to pump them beyond ear damaging SPLs (112dB).  Let's see how it sounds.  In one word, "GREAT"!   I replayed the Gloria Estefan and Pat Metheny reference material I used in my critical two-channel listening via the BDP-105's headphone jack connected to my HD 600 headphones.  I did my best to directly compare the Oppo to my Headroom Micro Amp/Dac combo ($600 retail) and felt that the Oppo edged it out in detail and smoothness.  There was no doubt in my mind of the superiority of the DAC's in the Oppo.  The Headroom amp did seem to have a bit more drive level but the Oppo was more than capable of hitting high enough SPL levels for my ears.  When I cranked it to 90dB (100dB is max setting), I was measuring over 105dB SPL.  That's too loud for steady safe listening.  Thankfully Oppo incorporated an independent volume control and a preset power up level for the headphone amp.  I recommend setting this for 50 just to be on the safe side each time you begin a listening session. 

With the type of fidelity I was hearing from the Oppo's headphone amp, I just may have to start doing more headphone listening in my theater room.  Luckily I built a bar right next to my theater rack so I wont be too far from refreshments. 


Confused about what AV Gear to buy or how to set it up? Join our Exclusive Audioholics E-Book Membership Program!
See also:
Recent Forum Posts:
Mahoney posts on March 23, 2022 09:54
frans callebaut posts on December 06, 2020 12:25
hello,
i want to buy a used oppo bdp-105 or 105D, but i see that the 105 has 8 picture noise reduction functions and the 105 D only three. what's the difference between 3 and 8 options to eliminate picture noise reduction ?
best regards,
frans callebaut
GIEGAR posts on March 22, 2017 21:43
gene, post: 949128, member: 4348
Correct, the balanced outputs are pure direct, no bass management.
… and from page 4 of the review:
Note: The BDP-105 bass management only affects the analog multi-channel outputs. Balanced outputs and HDMI outputs bypass this feature.
That's the default setting for the balanced outputs. You can in fact configure the unit to use the balanced stereo outputs
and
implement bass management.
This article steps through how to do it: Oppo | Using the Dedicated Stereo Outputs in a 2.1 Configuration.
You may wish to edit the article accordingly.
(Apologies if this has been covered previously; I only scanned the thread quickly.)
Coris posts on June 12, 2016 14:57
My fully improved Oppo 105…
sterling shoote posts on April 11, 2016 06:10
Using your balanced or unbalanced output from OPPO you are outputting full frequency, including low frequency. This, it appears, is not how you understand it. You believe with balanced or unbalanced stereo output you are not getting output of low frequency. Is that what you think? I believe you may be misinterpreting the manual. Read page 71 to 73. Now, you may have set your OPPO to small speakers, which would direct low frequency to sub output, at what ever crossover point you selected, down to 40Hz. Setting OPPO to large speakers will get all frequency to mains. You could also use L and R stereo balanced or unbalanced and then connect analog surround, center, and sub to get low frequency to sub if you wish.
Post Reply