Pioneer Rates Max Power with Elite SC-LX904 11.2 Channel AV Receiver

Summary
Power
Amplification Type: Class D3 (Direct Energy HD) 140 W x 11ch (8 ohms, 1 kHz, THD 0.08 %, 2ch Driven FTC)
Audio Codecs:
Dolby Atmos, Dolby Surround Upmixer
DTS:X, DTS Neural:X Upmixer
Dolby Atmos Height Virtualizer
Video:
Ultra HD Pass-through with HDCP 2.3 (4K/60p/4:4:4/24-bit4K/24p/4:4:4/36-bit, 4K/60p/4:2:0/36-bit)*1
HDR10, HLG and BT.2020 Compliant Wide Colour Gamut Signal Passthrough
Dolby Vision Compatible
Ultra HD Upscaling (1080p to 4K)
Inputs - Front Terminals
HDMI 1 In
USB 1 In for USB Drive
MCACC Setup MIC In
Phones 1 Out
Inputs - Rear Terminals
HDMI 6 In (4 Assignable)
HDMI 3 Out (1 for MAIN, 1 for SUB, 1 for ZONE 2)
Ethernet 1 In
USB 1 In for USB Drive
AV (Component) 2 In (Assignable)
AV (Composite) 2 In (Assignable)
Audio 6 In (Assignable)
Phono (MM) 1 In
Digital Coaxial 2 In (Assignable)
Digital Optical 3 In (Assignable)
Subwoofer x 2 Pre Out
ZONE B Line Out for Wireless Headphones
ZONE2/ZONE 3 Pre/Line Out
Speaker 11ch Out (FRONT, CENTER, SURROUND, SURROUND BACK, HEIGHT 1, HEIGHT 2)
Features
Digital Quad-Core 32-bit DSP (Cirrus Logic) + Aureus floatingpoint
DSP (TI)
384 kHz/32-bit D/A Conversion with ES9026PRO x 2
Enhanced Audio Retur n Channel (eARC) on HDMI
MCACC Pro Auto Room Tuning
Full Band Phase Control
Precision Distance
Subwoofer EQ
Multi-point Standing Wave Control
Dimensions (W x H x D): 17-1/8 x 7-5/16 x 17-5/16 inches
Weight: 40.8 lbs.
Executive Overview
As the CEDIA custom design electronics show quickly approaches we're seeing three key must have features out of all the major AV receiver manufacturers: Power, Virtual upmixing to 3D sound with existing speakers, and smart home compatibility. Pioneer's newest flagship receiver, the Elite SC-LX904 has all three which will make it a serious contender for Best New Receiver at CEDIA 2019.  The 11.2 channel receiver will debut at CEDIA 2019 in Denver Colorado amidst quite a bit of hype. 
The new SC-LX904 does cover the first feature that consumers are looking for, power.  The Direct Energy HD Amp has now reached the 6th generation and contains new power coils as well as new custom film capacitors co-developed with Shinyei Capacitor for which Pioneer believes will deliver the ultimate sound. The power supply and patterning has been developed through repeated tuning. Also, the entire transmission path from the pre stage to the power stage has been changed to balanced circuitry, to transmit near noise-free high-quality signals to the power stage. The receiver boasts a Class D3 (Direct Energy HD) amplifier with 140 W x 11ch (8 ohms, 1 kHz, THD 0.08 %, 2ch Driven FTC). No hidden figures or inflated power specs here!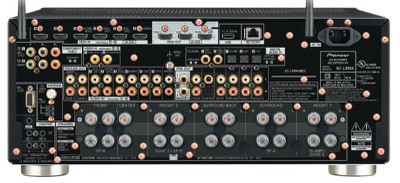 Along with a slew of input options and all the video codecs you need for 4K upmixing, the receiver comes with two ES9026PRO DACs, and features full band phase control which should help bring out the best sound from the 3D surround sounds of IMAX Enhanced, Dolby Atmos, and DTS:X. Like other Pioneer receivers the SC-LX904 will come with PQLS which uses HDMI-CEC to correct jitter in HDMI audio when used with a Pioneer DVD player. The new Audio Exclusive Mode and AV Direct Mode let you enjoy detailed sound by turning off the unused functions that affect quality sound reproduction.
Dolby Atmos/Dolby Surround Upmixing
The SC-LX904 is compatible with 7.2.4ch/7.2.2ch/5.2.4ch configuration of Dolby Atmos. With overhead top speakers you can reproduce object-oriented three dimensional sound. Other audio codecs such as PCM and DSD can be upmixed using Dolby Surround for enjoying 3D surround sound.
DTS:X/DTS Neural:X Upmixing
DTS:X is the next-generation audio codec from DTS that leverages object-based audio to enable new immersive and interactive audio experiences. Since DTS:X can automatically adapt the audio to the existing channels and speaker system, no specific speaker layout is required. Like Atmos, other audio codecs such as PCM and DSD can be upmixed using DTS Neural:X for enjoying 3D surround sound.
Smart Home Connectivity
Along with power and 3D Audio upmixing, consumers are looking for smart home features in ALL their electronics this year.  The SC-LX904 is compatible with Amazon Alexa and Google Assistant, as well as having the ability for whole home audio and playback options through FlareConnect, DTS Play-Fi, SONOS, Apple AirPlay 2, and ROON.
The SC-LX904 comes with Pioneers room correction technology, MCACC Pro Auto Room Tuning.  Although it is no Audyssey or Dirac, MCACC Pro has evolved to become a reliable room correction technology. With Sound United owning Pioneer, Onkyo, Denon, and Marantz there is some crossover of technology however hidden in the names and brands. We aren't sure to what extent yet or how that will evolve in future models to come.
What We Think...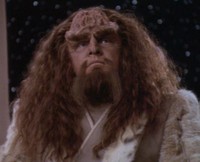 When Pioneer contacted us about their new SC-LX904 we had a question about their power ratings.  They immediately reassured us that the 140 W x 11 ch was at 8 ohms, 1 kHz, THD 0.08 %, 2ch Driven FTC, but another interesting specification we saw was the claim of 880 watts of multi-ch simultaneous drive (8 ohms, 1 kHz, 1% THD).  That's good for an honest 125wpc with 7 channels driven and not too shabby. Klingons everywhere rejoice, the TiP warriors find this model to be with honor. Still, we plan on getting a unit into our labs next year to see what exactly this means to consumers and other receiver manufacturers as a way of measuring power output.
We're really looking forward to see how the AV receivers at CEDIA handle the big three features that consumers want.  With Denon already shipping their 9.2 channel AVR-X3600H that has 11.2 channels of processing for $1,100, will the beefier 11.2 channel Pioneer Elite be able to justify the almost $2k increase in price?

Confused about what AV Gear to buy or how to set it up? Join our Exclusive Audioholics E-Book Membership Program!
Recent Forum Posts:
gene posts on September 10, 2019 22:04
2019 was a busy year in consumer audio as evident by all of the new and exciting products released by some of the big name brands like Polk, Denon, Pioneer, MartinLogan, Monoprice, etc. We haven't seen this much enthusiasm among manufacturers for a CEDIA show in a very long time. We plan on covering the latest advances in loudspeakers, immersive surround processors, and more. This is our official forum page where we will be uploading show coverage and pics. Feel free to make requests on what you'd like to see here as well.

Stay tuned for our live CEDIA coverage broadcasts on our Facebook and Youtube pages as well as one on one interviews.

31190

CEDIA 2019 Show Coverage
Post Reply