Electronic Entertainment Expo (E3) Part 2: Great Hardware
Electronic Entertainment Expo (E3) Part 2: Great Hardware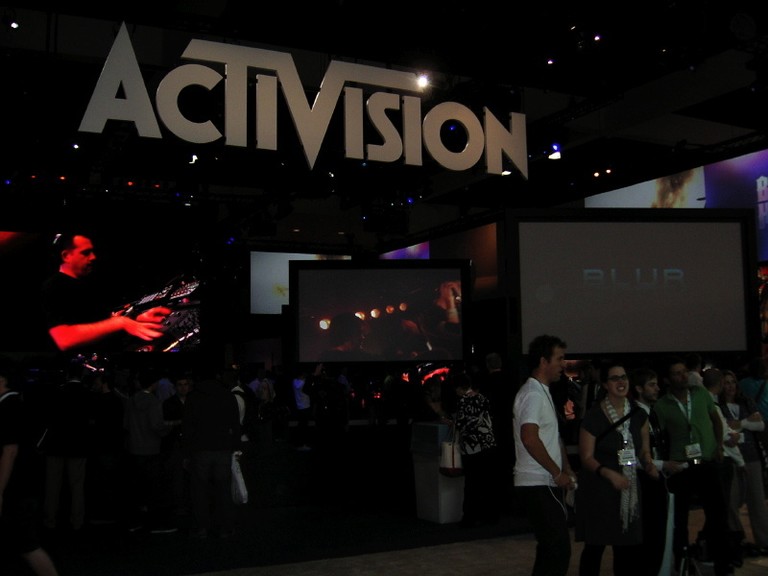 Hardware's Rocking at Activision's booth
Game consoles come and go every few years, but peripherals are eternal. There's always something new to add to the game console, whether it's a wireless headset so you can talk to your game-mates or opponents (some complete with 5.1 surround), a waterproof game controller to keep the sweat from frying the game buttons, or taking a Nintendo Wii past the point of no return with a spring loaded light gun (making it much easier to pick off the cluckkers in Redneck Chicken Riot - just don't tell PETA).
check out: Electronic Entertainment Expo (E3) Part 1: Great Games
Nor has it been unusual to find upgrades to existing products, for example Nintendo putting out the Wii MotionPlus to basically enhance and increase the sensitivity and gesturing abilities of their point and click controller.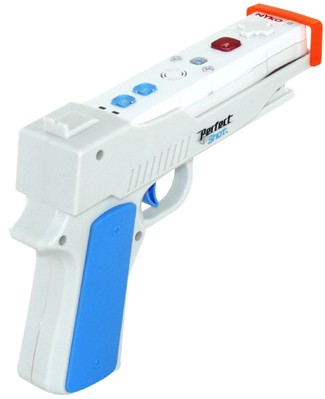 But while such peripherals have been a mainstay of the video game scene through the years, it's only recently that hardware designed for and made to enhance specific games and genres has been introduced.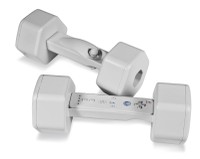 And which can range from something as simple as weights to use with exercise tittles for the Wii (with one of the two dumbbells holding the controller within its plastic, 2 lb. shell) or a Yoga mat emblazoned with Hello Kitty to attract the younger/hip set.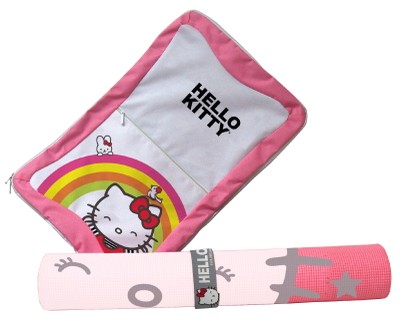 So as I made my way through the multiple convention halls, I kept my eyes open for games that DID more, because they came with a hardware component.
Exercise and fitness have started to get a big play - helped along by interactive hardware that can make the effort rewarding (perhaps aided by guilt too). So rather than just providing an exercise game, Ubisoft's Your Shape works with a video camera to make shedding the pounds and firming up more sensible. It removes the need for a controller by having the camera track the player's movements during the workout and provides a "virtual you" on the TV screen with specialized routines.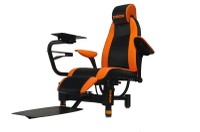 But to really shake, rattle and roll requires something up close and personal. Which is why there's a long queue for trying out D-Box's newest baby. These are the guys who make motion shakers that can keep you from ever needing Ex-Lax. At its most basic, the D-Box tech was designed to integrate with a movie being played and translate onscreen actions into physical movements to affect the person watching. So as the film plays, scenes where motion occurs gets translated over to devices placed so that the chair or couch you're seated in starts rocking in concert.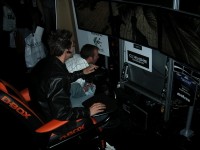 This will work with video games as well, which is why they're showing off the $3000 GPH-120 Hybrid Motion system. This self-contained experience will give your body a real workout - how could it not with two actuators designed to deliver the movement sensations of pitch, roll, heave and intelligent vibration? As in hitting acceleration levels up to 2Gs and getting the freedom of pitch, roll and virtual heave (immersive yes, but let's keep the heaving virtual please...). Being demo'd were racing games like Grid (Codemasters) and Need for Speed Undercover (EA) along with others. And provided you've installed enough of their tech in the frame, for sure you can get all of the smack-down from D-Box compatible discs. With Universal saying they're going to make their Blu-ray Death Race encoded, as well as other studios jumping in with titles too, going back to sitting on the couch while things only shake on the screen really sucks!
Confused about what AV Gear to buy or how to set it up? Join our Exclusive Audioholics E-Book Membership Program!
Recent Forum Posts: