Dali Inwall Speakers
Filed under: Loudspeakers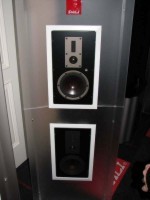 Not only did Dali display some fine looking and sounding box speakers at CES this year, they also had very impressive in walls on display. Their in wall products are based on the same design philosophies and components as their box speakers. They include curved cast aluminum back boxes to create the proper volume for the woofers and reduce wall cavity resonances reducing sound migration into other rooms.
The Euphonia Phantom also includes a low frequency switch to compensate for boundary gain and has two settings: normal and enhanced.
The tweeter hybrid system uses a cast aluminum front faceplate and is a combination of a ribbon and silk dome tweeter module. The 6.5" woofer is a coated paper/wood composite fiber cone with low loss surround.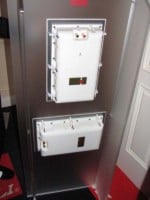 All of the necessary pre-installation hardware is included such as templates, painting mask, bit and Allen key.
For more information, visit: http://www.dali.dk/us