Rethm Loudspeakers
Filed under: Loudspeakers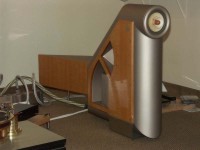 Probably the most unusual speaker and audiophile rig we have ever seen was at Alexis Park from an Indian company known as Rethm. The horn loaded loudspeaker had divided rear horn of unequal lengths of 9' and 10' 6". It had side opened ports, all plywood body with stainless steel hardware and flat bare copper. The internal wiring is in loose nylon mesh sleeves (whatever that means), custom fabricated derlin terminals to accept spade lugs, and includes various finish options.
Driver options include Lowther DX4, Supravox 8".
Specifications:
Sensitivity: 102dB 1 watt/meter
Frequency Response: 45Hz - 20,000 (+- depending on driver) (huh???)
HxDxW: 1056x900x320mm
Weight: 40kg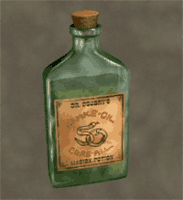 They claim the standard list of transgressions multi driver speaker systems are guilty of perpetrating:
· Phase shifts induced by crossovers
· Colorations and a subtle veiling that are endemic to crossovers
· Lobing and other wave interference anomalies produced by multi driver arrays
· Difficulty in tonal matching various drivers
Their driver is a paper cone with a wooden phase plug which they claim due to the ultra high efficiency of the driver, contributes to speed which translates into detail and transparency.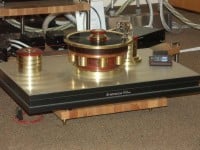 Listening Impressions
Sitting in on a brief listening session of classical music recordings, the Rethm speakers certainly conveyed properties of its high efficient attributes. Its sonic signature was reminiscent of the old fashion gramophone phone I heard once in the Ed ison museum, only the clicking, popping and static from the vinyl recording and lack of bass and highs made it sound more like AM radio. In a sense it was a gramaphonic AM extravaganza and definitely the sound that some audiophiles would be very pleased with. At the very minimum it was a conversational piece worthy of artistic critique. And remember, according to Bugs Bunny, one man's meat is another man's poison.
For more information, visit: http://rethm.com/