Dish Network's new HD DVR
Dish Network's new HD DVR
Filed under: Miscellaneous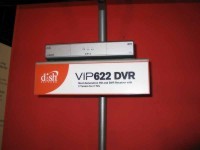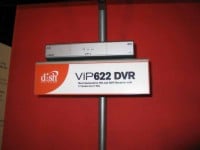 Dish Network unveiled its 250GB HD DVR the ViP 622, capable of recording 180 hours of standard definition programming or 25 hours of HD. The ViP622 DVR is an MPEG4 multi-room high definition and digital video recorder satellite TV receiver with the ability to view independent programs -- one in high definition and one in standard definition programming -- on two televisions at once.
The ViP622 DVR also features reverse, fast-forward, and pause as well as a picture-in-picture feature on any TV and the ability to record Dolby Digital when available. The ViP622 DVR will be available in the first quarter of 2006 for a one-time upgrade price of $299 for new lease customers, which includes a dish antenna and free standard professional installation (monthly DVR fee applies).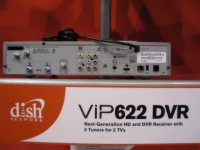 The ViP622 DVR also features:
Digital/analog off-air tuner
Up to 9-day, Picture-In-Guide, Widescreen Electronic Program Guide (EPG)
High-Definition Resolutions: 480p, 720p, 1080i (480i is up-converted)
Records two programs simultaneously in high definition, but programs can be viewed in standard definition on other TVs in the home.
Parental controls
Electronic program guide
Picture in guide
Name-based recording
For more information, please visit www.dishnetwork.com.