Audio Design Associates – Custom Install Products
Audio Design Associates – Custom Install Products
Filed under: Miscellaneous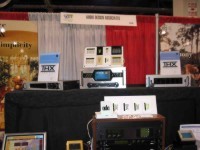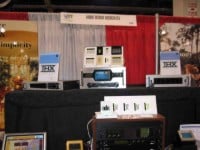 ADA's booth may have been small but it was chock full of custom install products that absolutely boggled the mind with their versatility. Far too complicated for the general consumer, the ADA hardware and software allows the custom installer to have an amazing amount of control of the audio and visual distribution within an environment. The half hour presentation was as impressive as it was daunting. Highlights include:
A full suite of processors, amps, multi-room amps and processors, keypads, and music servers

Full customization of settings within each type of processing (THX, Dolby Digital, DTS)

Ability to centralize home theater, security, and paging

DSP based parametric EQ

User and installer presets

Setting backup on the installers laptop for recovery
Audioholics looks forward to learning more about this company and their products.
For more information, visit www.ada-usa.com .