NHT Controller AV Processor
NHT Controller AV Processor
Filed under: Receivers/Processors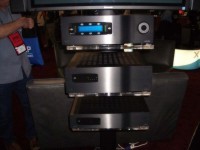 NHT Processor? That's right, NHT is entering the electronics game. The new NHT A/V processor has some rather unique features that sets it apart from other products in the industry including:
· Built in DSP engine to automatically set equalization, phase, low and high pass filters for specific NHT speaker and subwoofer combinations
· Touch sensitive front panel controls that respond to hand movements
· Easy to use interface all accesable on the frontpanel with no OSD support required to customize the processor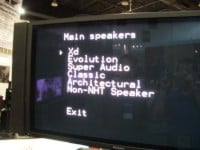 Other notable features include full HDMI ver 1.1 support, multiple subwoofer outputs as well as support for the following formats:
• Multi-format decoding:
> • Dolby Digital
• DTS
> • DTS-ES
• DTS 96/24
> • AAC
• Multiple post processing options:
> • Dolby Pro Logic II II x (Music, Movie, Games)
> • Dolby EX
• DTS Neo:6
> • Music modes (Surround 6.1, Natural and Party)
• All input video up-conversion up to component video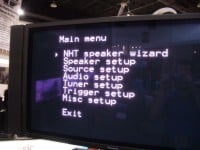 According to the engineers we met at the NHT booth, their new preamp processor - the Controller - is more than a component. It is the powerful hub of their complete system approach. They claim the industry is evolving towards total system solutions approach. A system which acts as one thought, because the NHT components interact with each other and adjust to specific needs of the NHT speakers. Under the educated mind of the Controller, subtle signals are automatically adjusted, directed and managed. The result is effortless sound, that's simple to set-up, affordable and smart.
For more information, visit: http://www.nhthifi.com