Dolby Digital Plus Overview
Dolby Digital Plus Overview
Filed under: Miscellaneous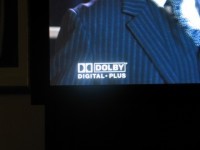 Dolby Digital Plus is Dolby's next-generation audio technology designed for high-definition programming and media. It combines the efficiency to meet future broadcast demands with the power and flexibility to realize the full audio potential of the upcoming high-definition experience. Built on Dolby Digital, the audio standard for DVD and HD broadcasts worldwide, Dolby Digital Plus was designed for the A/V receiver of the future, but remains fully compatible with all current A/V receivers and digital set-top boxes. With Dolby Digital Plus, you get even higher-quality audio, more channels, and greater flexibility. Hear it all with Dolby Digital Plus.
More Channels, More Surround Sound
> With up to 7.1 discrete channels to work with, the audio engineer has the ability to position audio for a more realistic effect than ever before. The result is a more exciting experience for you-an enhanced sensation of being in the center of the action.
Sound Like You've Never Heard Before
>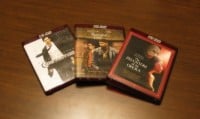 The demands of audio and video delivery and storage systems are changing radically, and Dolby Digital Plus was designed specifically to meet these existing and future challenges. For high-definition programming, disc-based media, and online content, Dolby Digital Plus offers higher bit rates, more channels, and a whole new level of interactivity for advanced systems-including streaming and mixing of online content. The coding efficiencies of Dolby Digital Plus allow you to enjoy a stunning level of audio quality without sacrificing disc space for additional entertainment content. Dolby Digital Plus is based on sophisticated new extensions to Dolby Digital perceptual coding technology. With data rates reaching into the 3 Mbps range, Dolby Digital Plus is ideal for higher-bandwidth HD disc environments.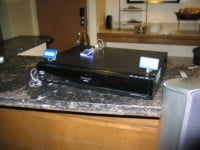 Dolby Digital Plus makes it possible for HD disc formats to deliver the new channels destined for next-generation digital cinema presentations. This allows home theaters to provide a cinema-quality listening experience. And the improved efficiency of Dolby Digital Plus enables an exciting new feature that enhances the home entertainment experience: streaming online content with simultaneous disc playback. This feature will allow you to watch a movie on a disc while listening to narratives from the director or producer streamed directly from the studio's website, mixed in with the disc's audio. With the emergence of portable media devices, such as video players, you can take the show on the road-in the car or wherever your lifestyle dictates.
Broadcasting More for You to Hear
> Combining Dolby Digital Plus with innovative new video codecs, broadcasters can now deliver more channels and offer a much wider selection of exciting, high-quality video with surround sound programming. Dolby Digital Plus offers more efficient bit rates for systems where bandwidth is at a premium, such as next-generation satellite, cable, and broadcast systems. For those broadcasters with extra bandwidth, Dolby Digital Plus offers enhanced channel and quality capabilities for the new packaged media formats. In fact, the ATSC has approved Dolby Digital Plus as part of the DTV standard for future robust transmission mode for E-VSB broadcast applications.
Compatibility
>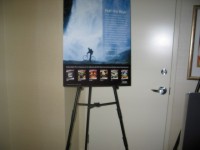 Designed for the A/V receiver of the future, Dolby Digital Plus remains fully compatible with all existing multichannel audio systems that incorporate Dolby Digital. For compatibility with existing 5.1 playback systems, high-definition discs using high-bit-rate Dolby Digital Plus for up to 7.1 channels will carry a core 5.1 soundtrack that HD DVD players will output as a Dolby Digital signal via a S/PDIF connector. Dolby Digital Plus also provides the potential for higher-quality Dolby Digital audio playback. The Dolby Digital encoder outputs a 640 kbps Dolby Digital signal, providing legacy receivers the possibility of higher audio quality than the 448 kbps Dolby Digital soundtracks featured on standard-definition DVD-Video discs. The DVD Forum has selected Dolby Digital Plus as a mandatory audio feature for the HD DVD. Dolby Digital Plus has also been selected by the Blu-ray Disc Association as an optional audio feature for the Blu-ray Disc.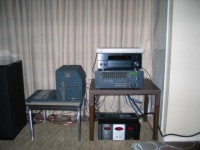 We had a chance to hear Dolby Digital Plus and were impressed with the clarity of the vocals and surround mix. The demo was done in a smallish room using Definitive Technologies speakers. We saw a scene where FDR was about to go onto stage and was whispering to an assistant. The way you could clearly hear the whispering without losing the crowd was pretty amazing. There was a scene from Serenity where the Reavers first chase down the crew. Even with all the action, explosions, yelling, and music, every effect was clear and discernible. Overall, it was a very eye opening demo. We look forward to hearing more in the future.
Features
Multichannel sound with discrete channel output.
Channel and program extensions can carry multichannel audio programs of up to 7.1 channels* and support multiple programs in a single encoded bitstream.
Outputs a Dolby Digital bitstream for playback on existing Dolby Digital systems.
Bit-rate performance of up to 6 Mbps (limited to 3 Mbps on HD DVD and 1.7 Mbps on Blu-ray Disc).
Reproduces what the director and producer intended you to hear.
Interactive mixing and streaming capability in advanced systems.
Supported by the HDMITM (v.1.3) interface, the new single-cable digital connection for high-definition audio and video.
Chosen as a mandatory audio feature for HD DVD and as an optional audio feature for the Blu-ray Disc.
Benefits
Can deliver up to 7.1 channels of enhanced-quality audio. Allows multiple languages to be carried in a single bitstream.
Offers audio professionals new creative power and freedom.
Compatibility with the millions of Dolby Digital home entertainment systems.
No latency or loss of quality in conversion process.
Maintains high quality at more efficient broadcast bit rates ( < 320 kbps for 5.1-channel audio).
HDMI eliminates the confusion and complexity of multiple cords by supporting single-cable digital connections.
Approved by the Advanced Television Systems Committee (ATSC) as part of the DTV standard for robust transmission mode for E-VSB; defined as an option by the Digital Video Broadcasting (DVB) Project for satellite and cable TV.
For more information visit www.dolby.com .