Velodyne SMS-1 Subwoofer Management System
Velodyne SMS-1 Subwoofer Management System
Filed under: Miscellaneous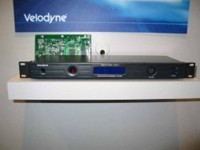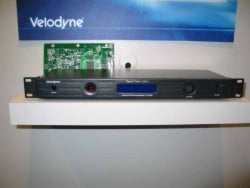 At last! Velodyne has productized their proprietary subwoofer bass management system previously found only in their DD line products into a stand alone unit to be used in conjunction with any subwoofer. It has the same flexibility and adjustability as their latest Digital Drive Software Ver. 2.0 found in their DD line subwoofer series.
Some Key Features Include:
Self-EQ - allows EQ'ing without video or EQ out hookup. Simply hook up the microphone to your subwoofer and place it in your favorite listening position. After powering the unit up, when 3-2-1 is pressed on the remote, the SMS-1 automatically emits 25 sweep tones. The unit self EQ's.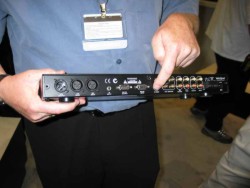 Auto-EQ - this works in conjunction with an OSD, it resets the EQ's to zero level and default 1/3 octave frequencies (20,25,32,40,50,63,80,100 Hz), then automatically adjusts +-1dB each sweep if needed.
Individual EQ per Preset - Each preset can have individual EQ setup, crossover setting, slope, phase, etc.
With so many key adjustable parameters at your disposal (ie. EQ, phase, crossover setting & slope), an apparently easy to use interface with OSD support, and automatic sweep function, it's a no brainer that this is perhaps one of the most innovative and cost effective solutions on the marker for subwoofer management. Factor in a street price of around $650-700 and you have a tool at your disposal that previously would have cost several times that via other manufacturer solutions.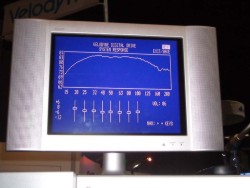 The SMS-1 has 3 parallel subwoofer preouts. You can daisy chain two or more of these units together for subwoofer management of multi subwoofers.
Later this year we will be evaluating this system in a multi subwoofer environment and suspect excellent results with just one SMS-1 installed for two subwoofers. If you have multiple subwoofers that feature a variable phase control we suspect this will work out nicely, especially if the subwoofers are placed symmetrically in the room relative to the main listening positions. Otherwise, this solution is certainly affordable enough to purchase in pairs for multi subwoofer management.
For more information, visit Velodyne