Marantz BW-1 Component Based Home Theater System
Marantz BW-1 Component Based Home Theater System
Filed under: Miscellaneous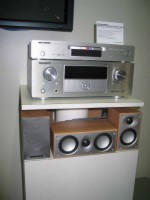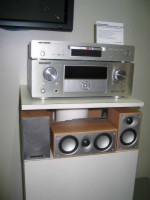 The Marantz BW-1 Home Theater System is a marriage between Marantz electronics and Mordaunt Short speakers. The electronics consist of the SR4600 AV Surround Receiver, which pumps out 80 wpc into 7 channels and is DPLIIx and DTS 96/24 capable. DVD's are handled by the DV4500 Progressive scan which features DVD-V, DVD-R/RW, MP3, WMA, and JPEG playback with 54MHz/10Bit Video and 192kHz/24Bit Audio DACs. All are controlled by the RC1400 learning remote which features an LCD display, backlighting, Macro capability, and a large memory capacity.
The Mordaunt Short Speaker package is included consisting of:
MS300SYS Speaker package
MS309W Subwoofer
MS300P Speaker stands
MS300M Surround speaker wall bracket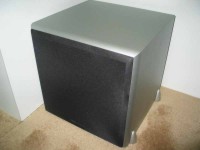 The Mordaunt-Short Avant Premiere system is a complete Home Cinema loudspeaker package offering four compact satellites that are timbre-matched with a woofer/tweeter/woofer configured centre speaker and a powerful 150 Watt unit subwoofer with high performance 25cm aluminum CPC driver.
The Premiere woofers now feature re-profiled surrounds and dishes. This development has lead to an increase in circumferential rigidity and reduces cone break-up to provide lower distortion and improved dynamics. The cones are made of seamless aluminum and feature a sub-cone which improves coil to dish coupling. Tweeters benefit from special liquid cooling for maximum heat dissipation.
MSRP for the entire package is $1599.
For more information, visit www.marantz.com or read our review of the Avant Premiere System .