Alienware Media Distribution and Home Automation
Alienware Media Distribution and Home Automation
Filed under: Miscellaneous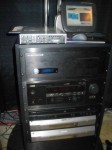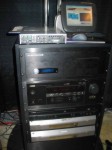 Alienware previewed a new digital home solution that offers complete networked digital media distribution, as well as automation of everything in the home from lighting and security to pools and spas. Designed around the DHS 5 media server and incorporating the MC-100 home automation control center, Alienware's latest digital home innovation provides multi-zone streaming of audio, video, and pictures and features a convenient touch-screen remote control with two-way WiFi communication, one-touch system control, fully configurable interface, and easy-to-use drag-and-drop functionality.
The DHS 5 system delivers innovations like drop-and-play gaming through DISCover My Games technology and up to .8 terabytes of integrated storage capacity, as well as three TV tuners and support for HDTV. Featuring a blue-illuminated InfoPanel display on the front exterior, the fully-integrated, ultra-quiet DHS 5 gives users all the features of a DVD player, CD player, DVR, VCR, high-performance PC, and other entertainment devices in one system.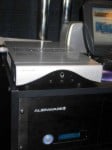 Features include:
Latest Windows XP Media Center Edition 2005 technology
Convenient touch-screen remote control with two-way communication (WiFi)
Multi-zone network media including streaming audio, video, and pictures
Easy-to-use drap-and-drop Configuration Software for fast system setup
One-touch conditional command macros with built-in signal sensing
Control processor/media extender with IR inputs and outputs
Ethernet for IP control and high-speed media streaming
DVI high-performance video
Fully configurable for specific installation requirements
Whisper-quiet operation
For more information, visit http://www.alienware.com .