Pass Laboratories SR1 - High End in Two Parts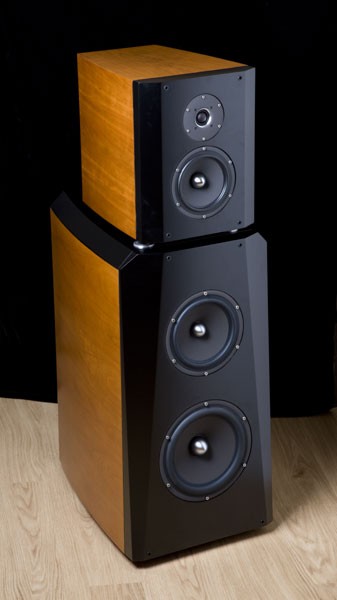 Summary
Product Name:

SR1

Manufacturer:

Pass Laboratories

Review Date:

January 08, 2009 09:30

MSRP: $25,000/pair
First Impression:

Pretty Cool
Executive Overview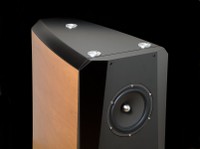 Pass Laboratories exhibited the SR1 Loudspeaker in the Venetian Tower suites at the 2009 CES this year. The SR1 was described as a "high-performance listening system" which they claimed used the highest quality drivers available. The new SR1 is Pass Labs' second loudspeaker, following and replacing the Rushmore, its dynamic introductory model. The SR1 is a four-way floorstanding system with four independently adjustable amplification packages plus a four-way active electronic crossover integrated with four highly efficient speaker drivers. Like the Rushmore, the SR1 leverages the ability of dedicated, active electronics to enhance and complement the performance of its passive components.
More than the Rushmore, the SR1 emphasizes absolute audio performance over driver sensitivity, and offers more flexibility in selecting complementary power amplifiers and crossovers, which can range from totally passive to active quad-amplification. The SR1 has been designed to harness the classic "mass controlled piston" model, in which the speaker's radiating surface behaves as a rigid surface.
The SR1's drivers are Nextel-coated cones (no they aren't covered with cell phones) with a Seas Crescendo tweeter. The pair was matched to present a combination of low distortion, high dynamics, and predictable performance.
The SR1 uses dual enclosures. A large bass enclosure houses ten-inch and eight-inch drivers that handle the bottom four octaves, and an adjustable smaller enclosure carries the midrange and the tweeter. The Seas drivers are complemented by a set of crossover and equalization electronics created to elicit the drivers' best performance.
The SR1 is available as a bi-amplified or quad-amplified system, complete with active crossover filters. Upgrades and conversions between the systems are easily accomplished. The speaker is compatible with a wide range of power amplifiers. The impedance does not dip below 4 ohms, and the sensitivity is approximately 90 dB for a 2.8V input.
The SR1 Loudspeaker is available now from authorized Pass Labs dealers at a suggested price of $25,000/pair. Visit www.passlabs.com for more information.
Confused about what AV Gear to buy or how to set it up? Join our Exclusive Audioholics E-Book Membership Program!
Recent Forum Posts: