Induction Dynamics ID1.15, S1.8 Loudspeakers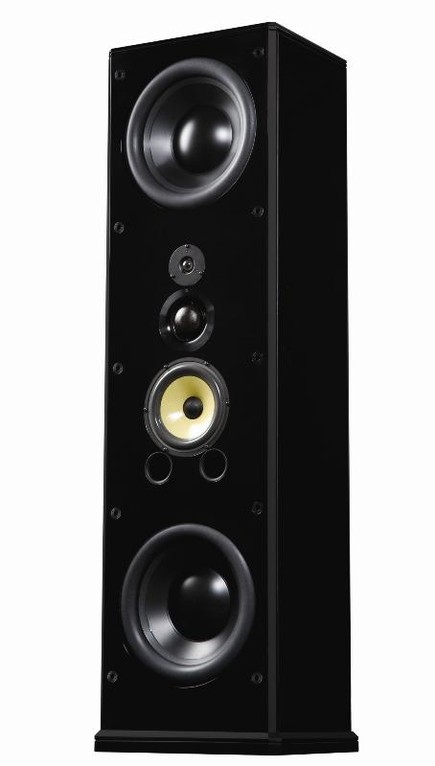 InductionDynamics ID1.15
Summary
Executive Overview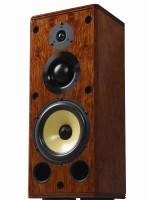 We remember when Induction Dynamics brought to mind only thoughts of hidden drivers that make drywall turn into a natural speaker amplifier. No more. In fact, this week Induction Dynamics introduced the ID1.15 and S1.8 loudspeakers. The two products complete the company's "Super Loudspeaker" line, which also includes the ID1.18 tower loudspeakers and the C1.8 center loudspeaker.

The ID1.15 measures 62.5" in height and incorporates a 1.125" high-power soft dome tweeter, a 3" soft dome midrange, an 8" woofer with Kevlar cone, and dual 15" subwoofers with laminated cones. As with the larger ID1.18, the ID1.15 provides very high power handling down to the lowest audible frequencies as well as exceptional sound quality. In addition to its smaller size, the ID1.15 has a rear-panel switch that allows the user to switch the crossover in or out of a four-way speaker mode, enabling its use both in home theater and sound room applications. Another patented feature in the ID1.15 is Induction Dynamics' non-reflective grille frames, which eliminate frequency response distortion caused by ordinary grilles' near-field reflections.

The S1.8 Super 8 3-Way loudspeaker, measuring 25" high, provides 8" woofers and a special high power tweeter for left, right, side or rear channel home theater uses. Its high power drivers match the drivers used in the other products in the Super Loudspeaker series, ensuring optimal performance throughout the entire system. An optional stand is available for the S1.8.

Also available as a complement to the series is the A2 600 Watt subwoofer amplifier with patented excursion-limiter technology.

ID loudspeakers are available in standard rosewood gloss, black satin and black gloss and can also be customized with other woods and finishes to any buyer's wish. Grilles are available in 63 standard color options. Accessories include chrome finished, adjustable carpet spikes.

For more information, please visit www.inductiondynamics.com.

Unless otherwise indicated, this is a preview article for the featured product. A formal review may or may not follow in the future.
Alex2507 posts on January 08, 2009 11:15
I noticed that they carried some patents on those speakers so I googled them. It had to do with their grill attachment mechanism. These guys are serious.

This snooping through patents is new to me and I find it really interesting.

Hey Tom,

How does this work? Do you actually have these speakers to review?
Warpdrv posts on January 07, 2009 19:59
Yeah, the Energy's were out of my price range at the time then too, but they weren't marked at full list there…. I didn't feel that they sounded that much better to me then the Studio 100's at that time… who knows how I would feel now, I seem to have a more refined view of speakers and how they sound to me know..
Alex2507 posts on January 07, 2009 19:21
Just to see what the Energy 2.4i Veritas were all about I did a search and came up with this:
https://forums.audioholics.com/forums/showthread.php?t=17247
I should make an effort to audition something, anything.
What I'd really like even more is to open one of those 240 lb beasts up to see how they made it.
Warpdrv posts on January 07, 2009 18:42
Those S1t's I saw went for $5000.00 a pair….. If that is any indication, and those were small speakers, same size as the Energy 2.4i they were sitting next too, but they hands down blew the Energy's out of the water.
Alex2507 posts on January 07, 2009 15:00
Browsing through their site I noticed 2 things:

1. Their heavy weight is 240 lbs.
2. No price tags.

What was the price on the ones you saw Warp?
Post Reply
Confused about what AV Gear to buy or how to set it up? Join our Exclusive Audioholics E-Book Membership Program!