Bowers and Wilkins Revamps 800 Series D4 Diamond Range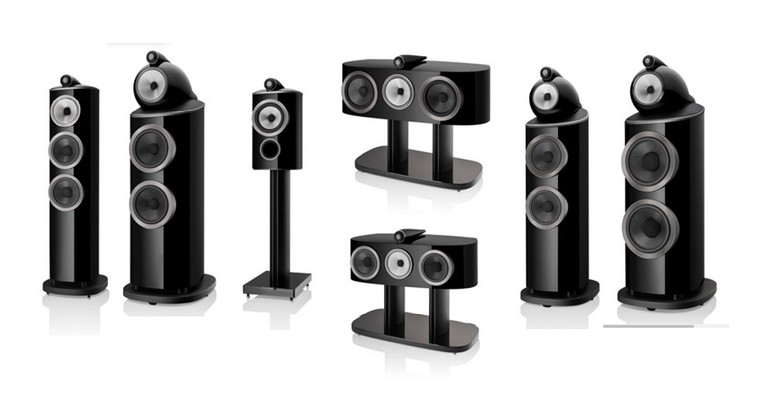 B&W 800 Series Diamond
Summary
Product Name:

805 D4, 804 D4, 803 D4, 802 D4, 801 D4, HTM81 D4, HTM82 D4

Manufacturer:

Bowers & Wilkins

Review Date:

September 03, 2021 01:30

MSRP: $8,000/pair - 805 D4, $12,500/pair - 804 D4, $20,000/pair - 803 D4, $26,000/pair - 802 D4, $35,000/pair - 801 D4, $7,500 - HTM81 D4, $5,500 each - HTM82 D4
First Impression:

Gotta Have It!
Executive Overview
How do you improve on one of the world's most successful and iconic range of high-end loudspeakers? It's a challenge that has occupied the past six years for the finest minds at Southwater Research and Engineering, home of the Bowers & Wilkins engineering team.  The result is the release of their new D4 800 Series Diamond Range. The new series will feature seven models including two center channel speakers.
B&W says their solution to coming up with a new series of speakers is to "combine continuous improvement of every component in each design with innovative technology that re-imagines the fundamental basics of a conventional loudspeaker drive unit."
The new models will include a two-way 805 D4 stand-mount speaker which joined by a series of three-way floorstanding models, including the 804 D4, 803 D4 and 802 D4. The flagship model in the range will be the 801 D4 to replace the existing 800 D3. To complete the range, B&W adds two center channel speakers, the HTM81 D4 and HTM82 D4.
Every new model in the range combines hundreds of detail improvements plus several entirely new technologies to create the most transparent, detailed and natural-sounding series of loudspeakers.
-Bowers & Wilkins
Colors will include B&W's Gloss Black, White, and Satin Rosenut and the addition of a fourth finish to the line-up, a Satin Walnut finish. Every stereo model in the range also enjoys a significantly upgraded cabinet design with an all-new rigid, cast aluminum top section to replace the previous wooden version.  The new aluminum top is finished in 'Leather by Connolly' – in black for dark cabinets (Black, Satin Rosenut) and light grey for lighter finishes (White, Satin Walnut).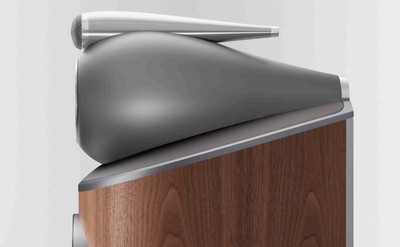 Every model in the range adopts a revised version of B&W's Solid Body Tweeter-on-Top housing, with a new, elongated tube-loading system which is designed to produce an even more open sound for high frequencies. The revised tweeter has a new two-point decoupling system that isolates it from the rest of the loudspeaker to help reduce unwanted resonances. As with other B&W speakers, the Solid Body Tweeter is milled from a single solid block of aluminum.  The new 800 line also uses an anodized finish, either dark or light depending on the cabinet color.
The range introduces three entirely new cabinet forms. The 805 D4 and 804 D4 stereo models adopt the reverse-wrap cabinet design first introduced in 2015 for the larger speakers in the series. This new form reduces the profile of each cabinet's front baffle while increasing the overall rigidity of the complete system. It also allows crossovers to now be mounted in dedicated spaces on the rear of each speaker, housed behind the rigid aluminum spines. The 804 D4 builds on the potential of its new configuration by adding a downward-firing port with an integral aluminum plinth , much like the form used by the larger floorstanding speakers in the range.

The entire speaker line will benefit from an all-new composite Biomimetic Suspension to replace the conventional fabric spider with a minimalist composite suspension system that is said to "revolutionizes midrange cone performance by greatly reducing unwanted air pressure – aka sound – that a conventional fabric spider can generate, removing its unpredictable, non-linear effects."
In all three-way models, midrange drive units include a highly stiff all-aluminum chassis featuring Tuned Mass Dampers (TMD) to help quiet any resonance. These complete drive units and motor systems are then isolated on spring-mounted decoupling mounts, which should further restrict the flow of vibration into the assembly.  The Floorstanding 803 D4, 802 D4 and 801 D4 include the stiff all-aluminum Turbine Head enclosures for their midrange drive units. Each floorstanding speaker combines its Aerofoil Cones with a new foam Anti-Resonance Plug, which is designed to gently brace the voice coil to lower distortion as the cone moves through its operating range for cleaner bass.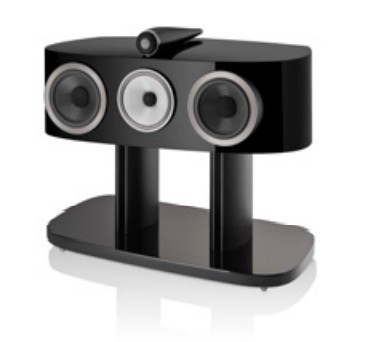 The center channel HTM81 D4 and HTM82 D4 introduce a new and similar concept but inside their cabinets: each center-channel model now features an internal aluminum enclosure that provides a stiff, well-isolated housing for the midrange drive unit and its decoupling mechanism. 
The new line of 800 Diamond speakers from Bowers and Wilkins will be available globally from September 1st, 2021.

Unless otherwise indicated, this is a preview article for the featured product. A formal review may or may not follow in the future.
Confused about what AV Gear to buy or how to set it up? Join our Exclusive Audioholics E-Book Membership Program!