Hsu Research VTF-2 mk5 Subwoofer Listening Tests
Hsu Research VTF-2 mk5 Subwoofer Listening Tests
The VTF-2 mk5 was placed in the location in my room where a single subwoofer has the least worst frequency response at listening position. The response is not great, but there are no peaks and dips worse than a 6 dB swing, and a narrow cancellation dip at 60 Hz. Readers should keep in mind, therefore, that in a reviewer's listening experience with a subwoofer the room acoustics and subwoofer placement are being auditioned as much as the subwoofer itself, and this is true of any subwoofer review. Getting a reasonably flat in-room response in low frequencies almost always requires multiple subwoofers and intelligent placement. Equipment used was a Pioneer Elite SC-55 receiver and Fluance Signature Series H-Fi floor-standing speakers, and crossover was set at 100 Hz.
Music Listening
The HSU VTF-2 brought the Tonehalle Concert Hall to me.
A disc said to be good for demonstrating subwoofer performance is "Mussorgsky: Pictures at an Exhibition; Stravinsky: 3 Dances from Petrouchka" (CD - Dorian #90117) performed on the pipe organ by Jean Guillou. I purchased a copy and gave it a spin. This turned out to be a terrific recording and was given weight and a sense of authority by the VTF-2 mk5. The powerful fundamentals of these compositions as played on the majestic pipe organ at the Tonhalle Concert Hall in Zurich extended down to 20 Hz and were accompanied by a stack of harmonics, which were all executed with an excellent sense of definition. The resounding polyphonic depth in the track "Catacombae" became a palpable experience that seemed to go beyond mere sound. The Tonehalle Concert Hall was given its due sense of grandeur by the VTF-2 mk5, and, although I have not been there myself, I would like to think that the VTF-2, abetted by the rest of the sound system, brought the Tonehalle Concert Hall to me.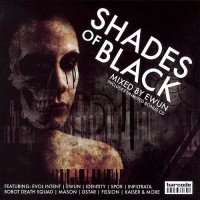 Another good album for evaluating a subwoofer that I listened to was Steve Roach's 1996 epic space music recording "The Magnificent Void". To describe this music, imagine the ultimate planetarium music; sweeping, expansive, and cinematic. It could easily serve as an alternate soundtrack to Dave Bowman's trip into the Monolith at the end of "2001: A Space Odyssey". There is no percussion, and it is more like the slow inhalation and exhalation of a bank of synthesizers reverberating in some enormous cathedral. Low frequency sound is at times subtle and other times prodigious. There are distant drones, roaring sweeps, cavernous thunder, and all manner of rumbling and bass-heavy clangor. It is not a simple task for the subwoofer to integrate all these low frequency sounds in with the rest of the recording for a totally cohesive reproduction, since the instruments are often producing a single massive sound encompassing a large frequency range. A sloppy subwoofer will just make an indistinct rumble vaguely associated with the rest of the music. The VTF-2 mk5 deftly reproduced the bass in "The Magnificent Void" for a singular sound where I could not tell where the speakers ended and the subwoofer began. Revisiting "The Magnificent Void" turned out to be an engaging experience with the VTF-2 mk5.
So the VTF-2 mk5 can do subtle; now it was time to find out how it can handle something considerably more gruff. Enter "Shades of Black", a 2006 mix by Ewun of the more raucous tracks of drum'n'bass in its day. High tempo, heavy breakbeats, sinister tone, and blistering, unceasing bass lines are the stuff of this double disc set. This is a recording that will not give your subwoofer a break, whether from the massive kick drums, monster bass drops, or some twisted sound effects, and often from all of that simultaneously, so this is a fun album to run hot bass with a capable subwoofer. The VTF-2 mk5 handled "Shades of Black" splendidly. The percussion was given tactile weight, and although it wasn't as gut-punching as the previously reviewed ULS-15 mk2, it was definitely punching above its weight class. The bass line was powerfully replayed on the VTF-2 mk5.  It felt like an assault at high volume, a rollercoaster ride that is fun for the duration, but there is an involuntary sense of relief when it is over with, as though it were the end of having been savagely beaten.
Movie Listening

The bass output of the VTF-2 mk5 felt like an assault at high volume...

One of the first films viewed with the VTF-2 mk5 was the fourth film in the Jason Borne series titled "The Borne Legacy", also known as "The One Without Jason Borne". While many action films are mixed with an abundance of low frequency content, the nice thing about this particular film is that the bass is not so overdone that it swamps out the rest of the soundtrack. The bass in "The Borne Legacy" is sharp, punchy, and sporadic; it is used sparingly enough so that it fits in with the rest of the sound mix instead of dominating it, and this quality allows the subwoofer to blend in better with the rest of the system instead of merely contributing a continuous rumble of varying loudness as other sound mixes do. The VTF-2 mk5 uses this challenge as an opportunity. I could detect no overhang; the thuds of bullets and fisticuffs do not linger a moment longer than is called for. Complex content were kept as separate sounds by the VTF-2 mk5, particularly in the motorcycle chase finale, where the drone of traffic is distinct from the buzzing growl of the motorcycles. "The Borne Legacy" may not be my favorite film in the Borne series, but the VTF-2 mk5 helped to make it a fun viewing experience nonetheless.
One movie that looked like it could give the subwoofer a workout was "London Has Fallen", so I decided to give it a go. After viewing the film, I feel a better title for it would be "A Series of Wildly Implausible Events," but there is no denying it kept the VTF-2 mk5 busy. "London Has Fallen" has a whole lot of explosions, gunshots, and fistfights, none of which were mixed lightly with bass. I also wouldn't be surprised if this film had one of the highest on-screen body counts for the year. On top of the action effect sounds was the bombastic orchestral score, which uses plenty of bass instruments like tympani and bass violins. I cranked this movie loud, and the VTF-2 mk5 had no trouble coping with the tremendous dynamic range. I did not perceive any sense of strain or overload on the subwoofer during my viewing. However I did sense a great deal of strain on my suspension of disbelief from the movie itself. 
Confused about what AV Gear to buy or how to set it up? Join our Exclusive Audioholics E-Book Membership Program!
See also:
Recent Forum Posts:
eralimited57 posts on October 07, 2020 07:56
shadyJ, post: 1423683, member: 20472
For output tests, the Q was set to 0.7. The 'EQ' switch was set to '2EQ' for two ports open and sealed, and '1EQ' for one port open.

I set Q to 50, switched to EQ1, 1 port plugged, 1 port open.
One more comment on the SVS subwoofer that I tried out. It sounded flat and boomy with no musicality to it. The HSU sounded just the opposite.
shadyJ posts on October 06, 2020 23:21
paulgyro, post: 1423567, member: 92131
I just got a c-stock VTF-2 mk5 and call me impressed.

Looking at the AH review in detail on this sub, the measurement charts don't say what Q control and EQ settings were used. I know this review is old now but it would be nice to know.

For output tests, the Q was set to 0.7. The 'EQ' switch was set to '2EQ' for two ports open and sealed, and '1EQ' for one port open.
paulgyro posts on October 06, 2020 22:39
eralimited57, post: 1423680, member: 84364
That's strange I don't smell any BS here, must be coming from your end.

Thanks for that, I was just wondering what the Audioholics review used for the EQ and Q settings, it only mentioned what ports it used.
eralimited57 posts on October 06, 2020 22:37
eralimited57, post: 1423571, member: 84364
Give Dr. HSU a call or send him an email. He is extremely helpful and responds in a very timely manner.

You can also go to the HSU website and pull up the manual for the subwoofer you're interested in and in there it will explain in detail the functions therein.
eralimited57 posts on October 06, 2020 22:35
That's strange I don't smell any BS here, must be coming from your end.
Post Reply