Polk Audio Releases Their First Dolby Atmos Soundbar, the Signa S4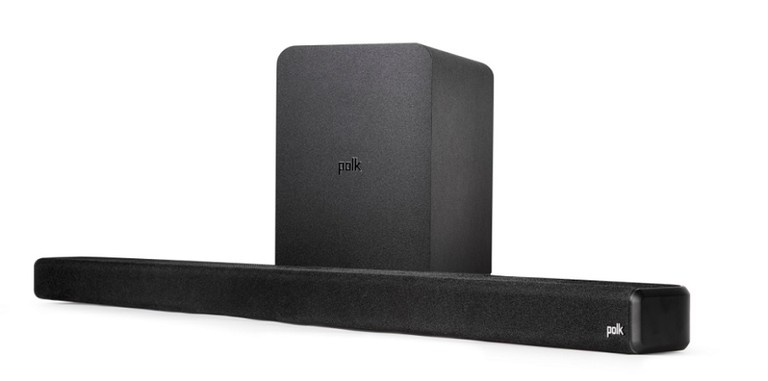 Polk Signa S4
Summary
Inputs: (1) HDMI (eARC)
(1) Optical input
(1) Analog 3.5mm input
Bluetooth
(1) USB-A (for firmware updates)
Drivers:
Sound Bar: L/R Tweeter: (2) 1" (Round)
L/R Mid: (2) 4.7 x 1.6" (Racetrack)
Full Range Center: (1) 1" (Round)
L/R Elevation: (2) 2.6" (Round)

Subwoofer: Woofer: (1) 5.9" (Round)
Dimensions:
Soundbar: 41.2 x 3.7 x 2.4"
Subwoofer: 7.9 x 12.9 x 11.0"
Executive Overview
In the past, I've given high marks in my reviews of new Polk Soundbars like their MagniFi Max, MagniFi mini, and Command Bar. These budget friendly soundbars give you a better sound than what comes with your TV, plus the benefit of easily streaming music through Bluetooth and in the case of the Command Bar the added integration of Amazon Alexa built in. Now Polk Audio has delved into the 3D sound arena for soundbars with their Signa S4. The new Signa S4 features seven drivers, including two upward-firing speakers, that deliver 3D surround sound. The low-profile design of the Signa S4 looks like it can blend in with any décor, and it can be wall-mounted for a sleek appearance. In addition, it also includes a wireless subwoofer to complete the 3.1.2 system.
The Polk Signa S4 sound bar delivers superb Dolby Atmos surround sound that enhances everything from movie special effects to music ambiance to games. Whether you're getting a sound bar for the first time, or looking to upgrade to Dolby Atmos, the Signa S4 delivers on Polk's promise of exceptional sound quality coupled with great value.
--Frank Sterns, President of Polk Audio.
The Signa S4 is Dolby Atmos Certified. Plus, if your system is hooked up via HDMI eARC, standard audio played through the Signa S4 can be up-mixed to create a virtualized Atmos experience. The Signa S4  uses two upward-firing speakers to deliver Dolby Atmos height channels. In addition, the Signa S4's seven-speaker array features a discrete center channel and optimized left/right tweeters and woofers. The 41" wide soundbar is about average size. I would have preferred a 48" or even a 60" model for a better sound stage, but you should a get a decent amount of left/right separation. The dedicated center channel is paired with Polk's patented VoiceAdjust technology, which we have found dramatically improves dialogue intelligibility.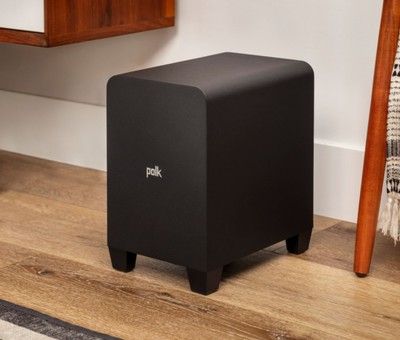 The Signa S4 includes a subwoofer for lower bass frequencies. The subwoofer connects wirelessly to the sound bar automatically on start-up and can be placed nearly anywhere in the room within 33ft. The system comes with Polk's Bass Adjust feature, which controls low frequency output on both the sound bar and subwoofer to help optimize bass output at your desired level. The Signa S4 also comes with one-button access to EQ presets that have been fine tuned for movie or music listening. There is also a Night Mode feature which automatically attenuates bass output and accentuates dialogue clarity so users can avoid disturbing sleeping neighbors or family members during late-night binge-watching sessions.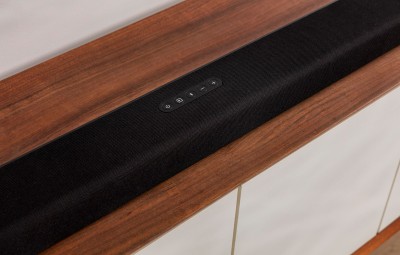 Initial Impressions

I've found that Polk soundbars have been pretty effortless to set up, so I'd bet that the Signa S4 is no exception. The system comes with an included HDMI and optical cable which should make setup a breeze even with the latest 8K Ultra-HD TVs, and the built-in HDMI eARC can pass through eight channels of uncompressed audio. I have been very impressed with Polks ability to learn remotes, and the Signa S4 is pre-programmed to work with most TV remotes.
The Signa S4 is available now, direct from PolkAudio.com or through authorized Polk resellers for an MSRP of $399.

Unless otherwise indicated, this is a preview article for the featured product. A formal review may or may not follow in the future.
Confused about what AV Gear to buy or how to set it up? Join our Exclusive Audioholics E-Book Membership Program!