LG Launches SN Series Meridian 2020 Immersive Soundbars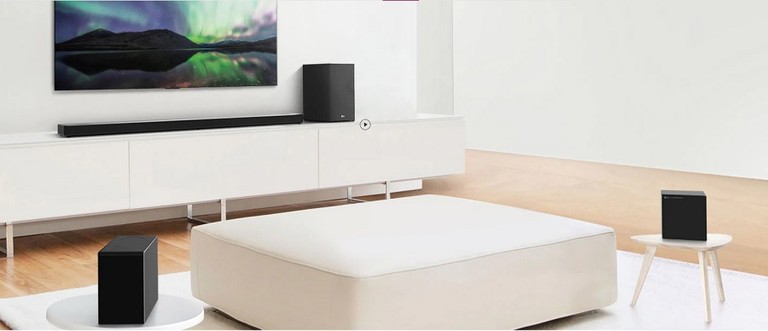 LG SN Meridian Soundbars
Summary
SN11RG
770 W, 7.1.4 ch. High Res Audio Sound Bar
with Dolby Atmos and Surround Speakers
Available May

SN10YG
570W, 5.1.2 ch. Hi-Res Audio Sound Bar
with Meridian, DTS:X, Dolby Atmos
and Google Assistant
Available May

SN9YG
520W, 5.1.2 ch. Hi-Res Audio Sound Bar
with Dolby Atmos and Google Assistant
Available May

SN8YG
440W, 3.1.2 ch. Sound Bar
with Meridian, Dolby Atmos, DTS:X
and Google Assistant
Available May

SN7Y
380W, 3.1.2 ch. Sound Bar
with Meridian, Dolby Atmos, DTS:X
and Hi-Res Audio
Available June

SPK8-S
2 ch. Rear Speaker Kit
$179
Available Now
Executive Overview
As summer quickly approaches, audio manufacturers are scrambling to decide what the consumer market is going to be like this coming fall. With AXPONA canceled, and the CEDIA show in Denver still quite up in the air, companies like LG are relying on releasing products they showcased at the Consumer Electronics Show in Las Vegas back in January.  One of the most talked-about soundbar lineups at the CES show was the LG soundbars that were still being tested and developed back in January. This week, LG announced pricing and availability of its 2020 SN11RG and SN9YG soundbars so we can finally get an idea of what we're in for.
We saw and heard LG's 2019 SL series of soundbars at CEDIA 2019 and were impressed with the sound and build quality. You know that LG is doing something right when their top two models won the CES Innovation Awards in the "Best of Innovation" category two years in a row for their enhanced sound quality and usability.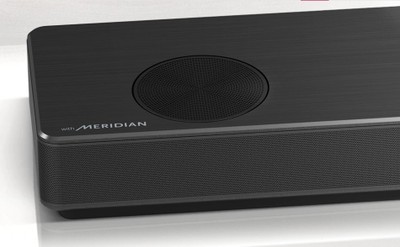 The whole lineup of SN soundbars from LG features advanced audio performance, with Meridian sound technology, easy connectivity, smart functionality, and sleek designs in what LG says to be "the most immersive home theater experience ever offered by LG." All the models are designed to integrate perfectly with the new lineup of LG OLED and LG NanoCell 4K and 8K UHD TVs. 
We're finally seeing these new soundbars from LG shipping and with pricepoints ranging from $500 to $1,700. The five new premium models (SN11RG, SN10YG, SN9YG, SN8YG & SN7Y) combine Meridian sound technology, Dolby Atmos, DTS-X and HiRes Audio (up to 24bit, 192KHz) for highly-realistic audio performance making any content-viewing or listening experience far more immersive.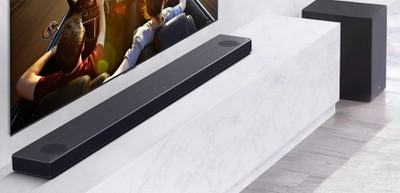 These soundbars all incorporate up-firing speakers designed to deliver a pseudo 360-degree sound experience. The flagship SN11RG even includes separate rear surround speakers with up-firing drivers to further enhance the experience. LG's long-standing collaboration with Meridian Audio drives the audio quality of these models to new heights using technologies that combine advanced signal processing and refined hardware design resulting in an expanded soundstage with greater height, width, and depth. These models also include 4K HDR pass-through via HDMI.
Although we're not normally a fan of upfiring immersive Dolby speakers, in a soundbar they can create another element of sound for people who don't have the option of running wires throughout their room, or, in the case of the SN11RG, a way to set up an immersive home theater in hours instead of days.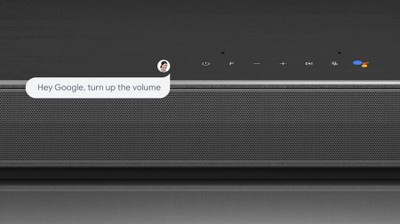 The SN8YG, SN9YG, SN10YG & SN11RG also feature advanced connectivity through eARC, allowing for easy connection, better sound quality, and convenient control with the TV remote. AI Room Calibration uses spatial awareness technology to measure your room's unique acoustic characteristics. It then balances the sound bar's audio settings to the environment for immersive sound with a more accurate sweet spot, heard as it was meant to be. The LG SN series of soundbars will also come with the Google Assistant built-in, these four models also offer the convenience of AI smart connectivity and voice recognition without the need for an extra device.
Other 2020 LG soundbar models in the lineup offer a wide variety of sizes, power output, attractive design, and great sound quality to fit the need for enhanced audio in any room or any screen size. As mentioned earlier, the SN11RG comes with LG's wireless rear speaker kit, but all the 2020 LG soundbars are compatible with the optional SPK8 Wireless Rear Speaker Kit, for an easy and convenient way to add rear surround channels without the hassle of running wires to the back of the room. For $180 the upgrade seems like a no-brainer to us.
Based on what we heard at CEDIA last year we're really looking forward to testing out the new lineup of LG soundbars. Many audiophiles thought the soundbar would be a passing trend, but with new technology and creative designs, they seem to be getting even more popular each year.

Confused about what AV Gear to buy or how to set it up? Join our Exclusive Audioholics E-Book Membership Program!