Carada Masquerade Masking System Review
Carada Masquerade Masking System Review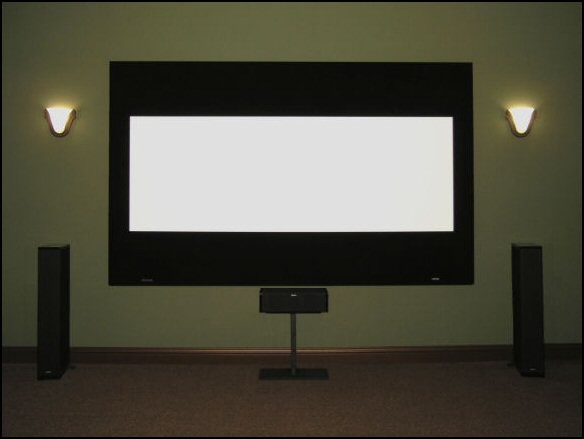 Masquerade Screen Masking System
Supported screen sizes: 80-142 inches
Native aspect ratio: 1.78:1
Depth: 3.75-inches
Fixed masking ratios: 1.75:1 and 2.35:1
Optional masking ratios: variable via remote
Remote: Infrared (integrated electronics and IR sensor on screen)
Trim: Black Hole fabric
Pros
Possibly the most economical masking system on the planet
Integrated IR sensor and remote
Black Hole trim
Introduction
Carada unveiled, for the first time, its new Masquerade automated masking system at the Audioholics 2007 State of the CE Union Event. To say that this is an industry-changing product (at least in terms of price to market) would be an understatement. Sold for the price of some competitors' fixed wall screen systems (just $2499 for a 110" diagonal) the Masquerade offers full horizontal masking up to 2.70:1, meaning that all of your widescreen movies can now be watched without those often annoying black bars.

See also:
Confused about what AV Gear to buy or how to set it up? Join our Exclusive Audioholics E-Book Membership Program!
Recent Forum Posts:
adk highlander posts on November 19, 2007 14:32
I really like this system. Finally a masking system that is affordable. Now if they only included the screen for that price.
Phil Taylor posts on November 19, 2007 14:10
That looks like one VERY sweeeet, well designed masking system - and rather affordable to boot.
westcott posts on November 16, 2007 21:04
Leave it to the people at Carada to come up with a great, quality solution at a very competitive price.

Not in everyones budget but is a steal if you have ever priced other solutions on the market.
AVRat posts on November 16, 2007 15:05
I saw this on their site the othe day and added it to my wish/shopping list.
SouppiKun posts on November 16, 2007 13:28
Is the variable-vertical preferred than a CIH setup? I like the idea of constant height due to my low ceilings, but I'm having a hard time finding a decent price on variable-horizontal masking systems.
Post Reply