Mitsubishi Digital Electronics Ultra Bright 1080p Projector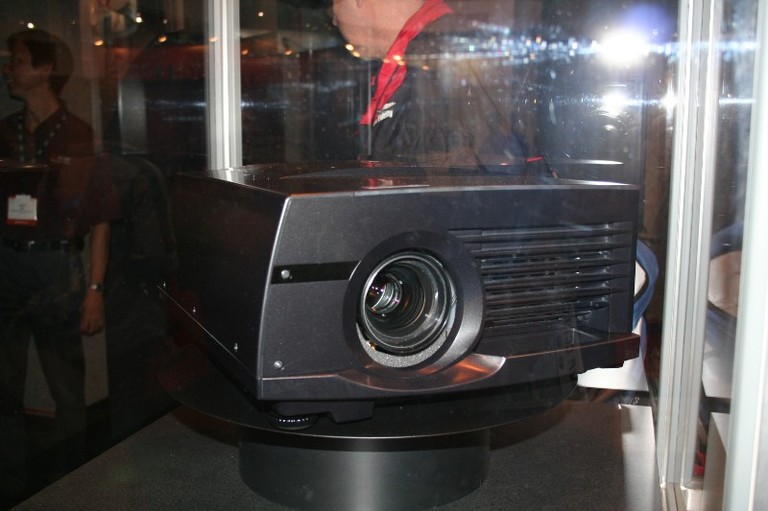 Mitsubishi Digital Electronics FL7000U
Summary
Product Name:

FL7000U

Manufacturer:

Mitsubishi Digital Electronics

Review Date:

January 11, 2008 15:31

MSRP: $14,995
First Impression:

Pretty Cool
Executive Overview
Mitsubishi Digital Electronics America's Presentation Products Division debuted the FL7000U, its first ultra bright 1080p HD projector for commercial, home theater and education installations at CES. At a cost remarkably lower than similar projectors of the same caliber that are available today, Mitsubishi continues to lead the projector industry by offering this combination of high brightness and high definition at an unprecedented price.

Blasting 5000 lumens with a 1000:1 contrast ratio, the projector uses three robust 1.1 inch 3LCD inorganic panels. This projector is ideal in larger home theaters or commercial venues such as sports bars, restaurants or hotel conference rooms as well as school auditoriums and corporate boardrooms that require full high definition (1920 x 1080 pixels) for HD video or applications such as medical imaging, CAD/CAM designs, geo-spatial mapping, and others. It includes a DVI connector with an HDMI-to-DVI adapter for a wider range of HD connectivity options, and is available in a black or white outer cabinet.
The FL7000U can create side-by-side images for enhanced video conferencing applications that include a live video feed and simultaneous presentations on the same screen, perfect for large venues where ambient light can be a factor. It also offers RJ45 networking support for easy online management and control.

With a built-in motion-sensitive anti-theft alarm, Mitsubishi's FL7000U is designed to deter projector theft from public venues such as classrooms, auditoriums or other open-access conference room settings. The motion detector is built into the connector panel cover, and is set manually by a key. Once the cover is installed and the safety key removed, the projector's alarm is automatically set. If someone moves the projector, a loud, attention-grabbing beep will sound a 120-decibel high pitch alarm, foiling a potential projector heist.

The suggested price of Mitsubishi's FL7000U is $14,995 and will be available this month through authorized Mitsubishi dealers. The projector comes with Mitsubishi's three-year limited warranty on parts and labor plus a 90-day limited warranty on the lamp. For more information, please visit www.mitsubishi-tv.com.
Unless otherwise indicated, this is a preview article for the featured product. A formal review may or may not follow in the future.
Confused about what AV Gear to buy or how to set it up? Join our Exclusive Audioholics E-Book Membership Program!