Epson New Pro Cinema 4K PRO-UHD LS12000 Laser Projector 8.3 Million Pixels!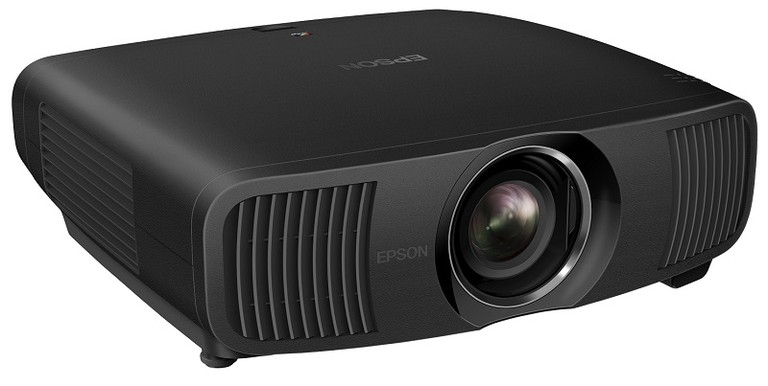 Epson LS12000
Summary
Refresh rate: 120 Hz
Lumens: 2,700 color and white brightness
Output Resolution: 3840 x 2160
Interfaces: 2 x HDMI 2.1 (HDCP 2.3); one supporting eARC/ARC
1x USB Type-A (for optical HDMI cable, 300 mA maximum power supply only)
1x USB Type-A 5 V, 2.0 A for power and firmware
Dimensions: 20.5" x 17.6" x 7.6"
Weight: 28.0 lb
Executive Overview
Laser projectors are tricky technology for timing your purchase.  Although you get a much larger screen size over conventional displays, this can come at a higher price point for the same resolution. Just six years ago Audioholics contributing writer Theo Nicolakis reviewed Epson's Pro Cinema 6040UB and gave it high marks for the way it converted a 1080p image into virtual 4K through Epson's 4K-Enhancement technology.

Epson Pro Cinema 6040UB  supports 100% of the DCI-P3 color gamut is a really big deal. You'll notice the difference across a wide range of UltraHD content. In my testing, certain content pops, is visually more engaging and realistic, and closer to the experience you get in the movies.
--Theo Nicolakis, contributing writer, Audioholics

The downside and the problem with the timing of the release of the Pro Cinema 6040UB was that it came with older HDR10 technology and HDR10+ was just being rolled out without the option of upgrading the projector. You essentially were buying a $3,700 projector with outdated technology.  Timing is everything.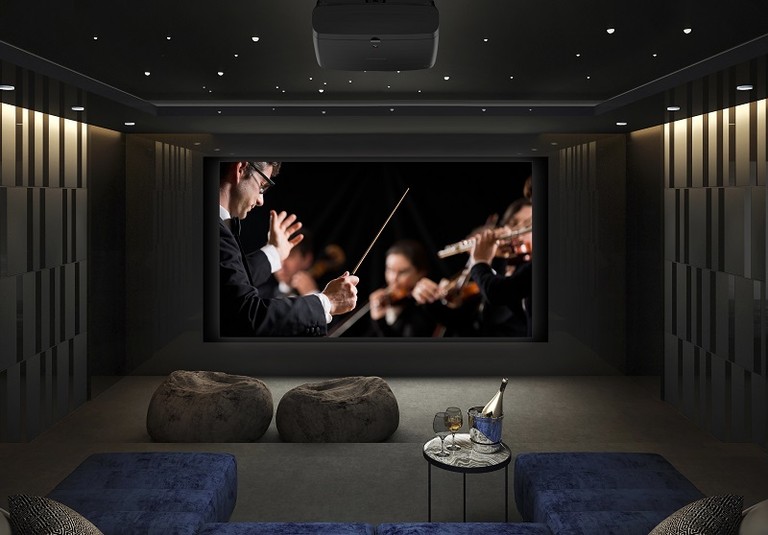 Recently Epson released details on their Epson Pro Cinema LS12000 PRO-UHD Laser Projector. As Epson puts it, the LS12000 "Delivers awe-inspiring 4K viewing experiences that faithfully reproduces content worthy of its creators!". With many people still hesitant to go to movie theaters, the demand for home entertainment continues to surge.  We're seeing more people than ever creating dedicated home theater rooms. With HDR10+ and HDMI 2.1 support, this is a good time to buy Epson's latest projector, even at the projected $5,000 price point.
The Pro Cinema LS12000 redefines 4K theater-quality expectations for home theater viewing, faithfully reproducing all source material the way the artist intended.
--Epson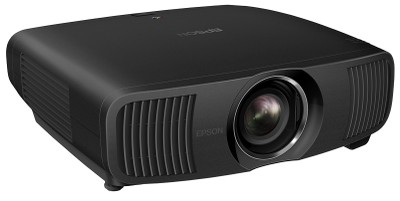 The new LS12000 Incorporates an all-new Laser Array Light Source, next-generation image enhancement and processing algorithms, expanded HDR10 and HDMI 2.1 support, and real-time scene adaptive correction. From the specs, the Pro Cinema LS12000 looks able to produce incredible brightness, color accuracy and image detail for 4K viewing experiences and immersive gaming.
Home theater enthusiasts have been asking what's next, and we are proud to deliver our best Pro Cinema projector to date, producing a full 8.3 million pixels on screen with zero compromise in color and brightness. Engineered with creators in mind, the Epson Pro Cinema LS12000 sets new technology benchmarks for 4K HDR viewing experiences. It's truly a 'must see it to believe it' home theater experience.
--Rodrigo Catalan, Group product manager, projectors, Epson.
The LS12000 will be driven by Epson's ZX Picture Processor, Epson's most advanced video processing technology to date. The 36-bit Epson ZX Picture Processor handles real-time color, contrast, HDR,2 frame interpolation and resolution enhancement. The full 10-bit HDR2 color processing is said to accept 100 percent of the HDR source information to reproduce HDR, HDR10+ and HLG (Hybrid Log Gamma) content. Real-time HDR curve adjustment allows for 16 steps of control to fine-tune the HDR performance regardless of the content. The precision shift glass plate technology is a unique digitally controlled plate that precisely refracts pixel-light to display a 3840 x 2160, 8.29-million-pixel image. But it's the brightness that gives the LS12000 an edge over the competition. With 2,700 lumens of both color and white brightness, the LS12000 is 80% brighter than Sony's VPL-VW325ES 4K Projector which retails at $5,500.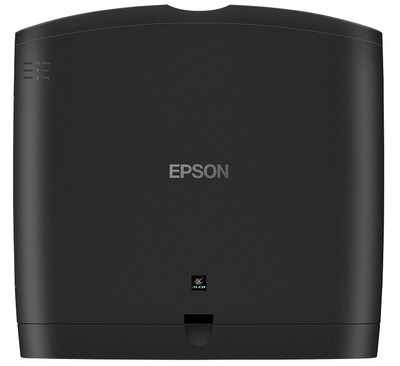 The new projector from Epson will also feature advanced pixel-shifting technology which will work in parallel with three individual high-definition LCD chips. Epson says this is how they managed to produce an exceptionally sharp 4K picture without sacrificing picture brightness. The advanced 3LCD technology uses three individual LCD chips to continuously display 100 percent of the RGB color signal for every frame; this allows for outstanding color gamut while maintaining excellent brightness without any rainbowing or color brightness issues seen with other projection technologies.
Gamers will appreciate refresh rates up to 120 Hz which will allow for smoother motion for supported content while providing the option for impressive Frame Interpolation for content below 120Hz. The projector will also display up to 4K at 120 frames per second, with input lag times measured by Epson below 20 ms. This should allow serious gamers to take full advantage of the latest generation of gaming consoles and even higher-end gaming PCs
The Epson Pro Cinema LS12000 4K PRO-UHD Laser Projector retails for $4,999 and is now available through the Epson online store and Magnolia and CEDIA dealers. The LSI12000 replaces the venerable 6050UB which has served us well as a reference projector in the AH SmartHome Theater Room. The LSI12000 projector includes ISF-certified calibration tools and Anamorphic lens option. The new projector come with Epson's standard three-year limited warranty with two-business-day full unit replacement, including free shipping, and free lifetime technical phone support.

Unless otherwise indicated, this is a preview article for the featured product. A formal review may or may not follow in the future.
See also:
Confused about what AV Gear to buy or how to set it up? Join our Exclusive Audioholics E-Book Membership Program!