Boston Acoustics Voyager 7 Outdoor Speakers Review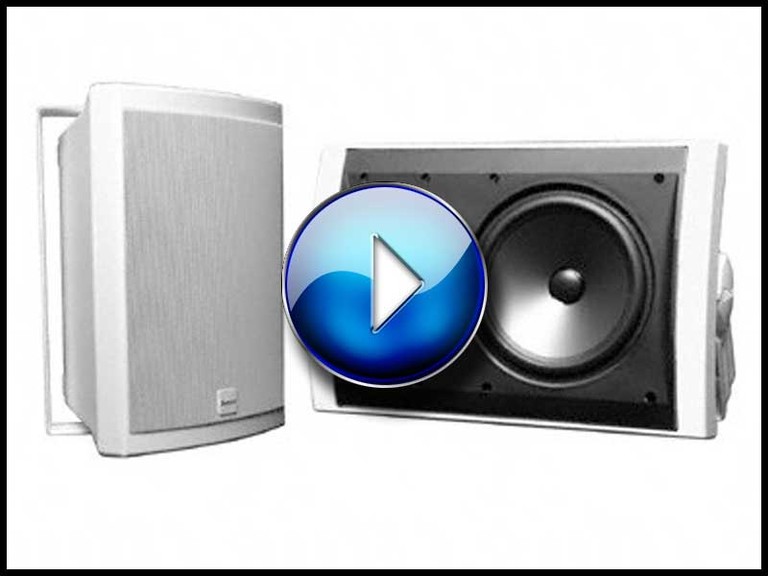 Boston Acoustics Voyager 7 outdoor speakers Review
Summary
Recommended Amplifier Power
15-150 watts
Nominal Impedance
8 ohms
Frequency Response (±3dB)
59Hz-20kHz
Bass Unit
7" (180mm) coploymer with butyl rubber surround
Crossover Frequency
2500Hz
Dimensions (HxWxD)
14-1/2 x 9-7/8 x 8-3/4" (368 x 251 x 212mm)
Sensitivity (1 watt (2.83v) at 1m)
90dB
Tweeter
1" (25mm) Kortec dome
Housing
White or Black polypropylene
Executive Overview
Everybody seems to like speakers. I personally obsess about them. Maybe there are speakers better than mine. If so, I have to find them. But what about outdoors? Nobody seems to take into consideration good sound when you're in your backyard grilling or throwing a Super Bowl party. Well we do... well, I do... and when it came time to review the Boston Acoustics Voyager 7 speakers - I had just the spot. Up until these I had been running planter speakers - those are speakers that are cleverly hidden underneath a planter. Great product - different review. In any case, the emphasis with those was on style. With THESE speakers, Boston Acoustics is all about quality. I mean these are the largest outdoor speakers in their Voyager line. They have a 7-inch woofer (hence the Voyager "7" - there's also a "6", "5" and "4") and they are designed to put out a lot of bass. The tweeter is a 1" model with a Kortec dome - that's a durable soft-dome fabric that can handle being exposed to the elements.
Now when you're outdoors you need two things: strong bass to carry through the wide open spaces, and tons of power. Outdoors, that same speaker that was plenty loud in your living room, will sound like it's being powered by a AAA battery. Boston acoustics made the Voyager 7's pretty efficient (90db SPL @ 1W/1m), so they are louder with less amplification... and, they made them capable of handling amplifiers of up to 150Watts - that's plenty of power handling. Ok you do need a third thing: durability. An outdoor speaker isn't much good if it melts in the rain or your speakers sound like Bob Dylan trying to recite the Gettysburg address underwater. Both the drivers ad the enclosures have been well thought-out, so based on our experience and the build quality we see, they should last a good long time.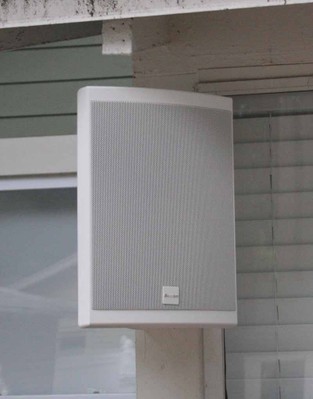 The tweeter and woofer are housed in a really surprisingly large, but economical box. It's shaped in a way that allows it to be steered at any angle and can even be mounted horizontally or vertically. Mounting is simple - you just size up the location and then unscrew the two side knobs, allowing the bracket to be completely removed. The bracket has keyhole slots that work in any direction and even a center hole for speaker cable access from a wall. It's one of the simpler solutions we've seen and really doesn't take any time at all to place or point them where they are needed. In fact, the only negative here is that they're, uh... kinda easy to steal. Disconnect the speaker wires, unscrew the knobs and you're good to go in about 30 seconds. To guard against this, should it be a concern, you can use aftermarket security bolts and make use of the standard 1/4-inch mounting threads on the sides or back.
Now let's talk about the sound. Outdoors, where these speakers are in their element, they sound pretty awesome. Boston acoustics is anything if not consistent in their focus on delivering speakers that sound good indoors or out. They didn't skimp. The Voyager 7s have an exceptional bass response for a bookshelf speaker and they are more than just the typical boom and sizzle solution, I mean they truly sound well-balanced. There seemed to be a tad of emphasis around the lower mid-range, but it was pleasing to the ears. When played loud, the tweeters aren't terribly fatiguing and they really project into a wider area, so these speakers are perfect for that backyard party.
Overall, these are a bargain at a typical price of less than $550 a pair. It's kinda like getting bookshelf quality in your backyard - and maybe that should be the new standard.
Read Consumer Reviews on


Unless otherwise indicated, this is a preview article for the featured product. A formal review may or may not follow in the future.
Confused about what AV Gear to buy or how to set it up? Join our Exclusive Audioholics E-Book Membership Program!