Yamaha YAS-70 Front Surround System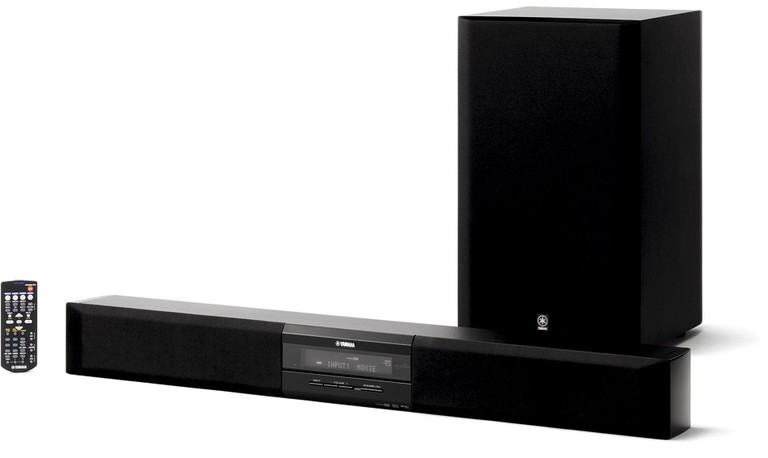 Yamaha YAS-70 Front Surround System
Yamaha also introduced the affordable YAS-70, featuring an exclusive "Air Surround" technology. The YAS-70 system delivers multi-channel listening experiences through direct and reflected sound (a single front surround module and an active subwoofer.) The slim front surround module can be mounted underneath any flat-panel display or placed on a shelf without disturbing room aesthetics. The YAS-70 system is primarily recommended for smaller rooms with the YSP Digital Sound Projectors being targeted towards users with larger rooms or greater functionality requirements.
An amplifier that resides in the subwoofer provides 35 watts to each of the front surround unit's six built-in beam drivers, and has 100 watts on tap to power the sub's direct-firing driver. Yamaha's YST technology ensures deep bass by combining negative-impedance and consistent-current principles to drive the subwoofer cone with remarkably precise control.
Other highlights include iPod compatibility via the optional YDS-10 dock, one-touch CINEMA DSP selection, night listening mode and a built-in FM tuner. The YAS-70 is fully compatible with Dolby Digital, DTS and Dolby Pro Logic II to provide surround sound from all sources.
The YAS-70 will be available in October for a suggested retail price of $599.95. For wall-mounting applications, an optional 15-foot cable (YDS-CBL15) for the Yamaha YDS-10 iPod dock will also be available for $49.95 MSRP.