Win a FREE Ready Acoustics Room Treatment Package!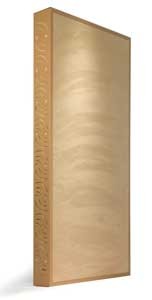 Ready Acoustics Chameleon Bass Trap
Ready Acoustics are giving away a complete room acoustics kit including a 3D room analysis with placement suggestions for your acoustic panels. The prize includes twelve (12) factory assembled Chameleon Bass Traps and Chameleon Acoustic Frames in any color combination you choose.Eight (8) Nested Corner Panels which fit behind corner-mounted Chameleon Bass Traps and the eight (8) Nested Corner Mounts which securely hold the panels in place.  ReadyAcoustics will also give the lucky winner 2 Wall Mounts for each panel, so you'll be all set to install this acoustic system into your home and turn your living room into a LISTENING room.
Audioholics Review Coming Soon!