We Review It, You Win It! Fluance XL7F Floorstanding Loudspeakers!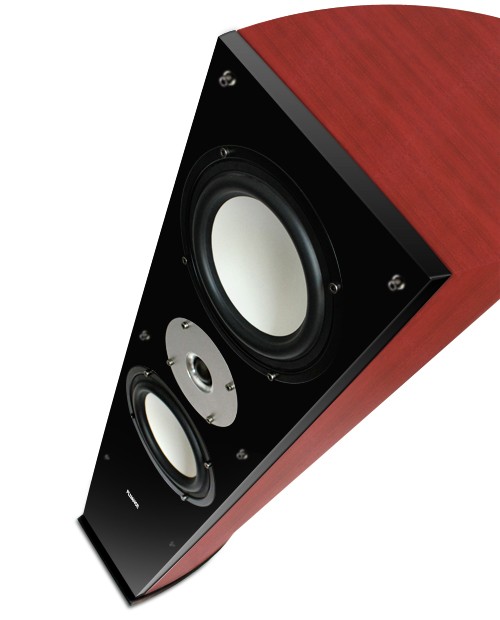 Fluance XL7F Floorstanding Speakers
Fluance is giving away one (1) pair of XL7F Floorstanding Speakers to one (1) lucky entrant!

From our Review:

"The XL7F's are a three-way, four driver, floorstanding loudspeaker system. If you're looking for an attractive, well put together floorstanding speaker that will give you plenty of bass and good sound on the cheap, give these babies a try. Highly Recommended!"
Here's what you could be taking home:
Tweeter: 1" Neodymium Balanced Silk Dome Ferrofluid Cooled
Midrange: Dual 6.5" Polymer Treated Butyl Rubber Surrounds Separate Enclosures
Subwoofer: Isolated Down-firing 8" Polymer Treated High Excursion with Butyl Rubber Surround
18 gauge internal lead wire to reduce signal degradation
Magnetically shielded to avoid interference with other video products
Floorstanding main configuration for full-range sound in any application
Power Handling: 80 - 200 Watts
Frequency Response: 45Hz - 20000Hz
Sensitivity: 89 dB
Crossover Frequency: 800/3500 Hz Phase Coherent - PCB Mounted Circuitry
Impedance: 4~8 Ohms
Cabinet: Precision Crafted MDF Internally Braced
Enclosure: Tuned Rear Port Bass Reflex Tower Design
Dimensions: 45.8 X 8.5 X 13.4 inches (H x W x D)
Weight: 45.2 pounds/speaker
All you'll need to do is answer some questions on our forum. Check out the thread for all the details.
Recent Forum Posts:
Tom Andry posts on July 02, 2012 00:33
Congrats to OilerFan for winning a new pair of Fluance XL7F Loudspeakers. Enjoy them!
domwilson posts on July 01, 2012 00:21
Questions:
1) What is most important to you when buying home audio speakers online?

Consumer reviews

Price

Warranty

Brand

Shipping Cost

I would never buy speakers online

Other – please detail below

A: Consumer Reviews

2) What brand of speakers would you compare Fluance to?

Klipsch

Aperion Audio

Polk Audio

Jamo

Infinity

Other- please list below

I have never used Fluance speakers

C: Polk Audio

3) Which brand of speakers do you have experience with? (list below)
1. Magnepan
2. Jensen
3. Pioneer
4. Infinity
5. Polk
6. Kenwood
7. Wharfedale
8. ESS
9. Boston Acoustics
10. Advent
11. Realistic/Optimus
12.SRS
13. TAD (Tube Audio Design)
14. Sonus Fabar
15. DIY
16. Klipse
17. Bose
18. Dynaco
19 B&W
20. Sansui
21. Others.
ramster posts on June 30, 2012 14:10
Questions:

1) What is most important to you when buying home audio speakers online?
Consumer reviews
Price
Shipping Cost


2) What brand of speakers would you compare Fluance to?

I have never used Fluance speakers

3) Which brand of speakers do you have experience with? (list below)
Bose & KLH
BarracudaRon posts on June 29, 2012 22:54
Win It! Fluance XL7F Loudspeakers!

1) What is most important to you when buying home audio speakers online?


Price



2) What brand of speakers would you compare Fluance to?


I have never used Fluance speakers


3) Which brand of speakers do you have experience with?

Bose & Panasonic
kibbyster posts on June 29, 2012 15:32
speaker contest

1) What is most important to you when buying home audio speakers online?
Consumer reviews
Price
what brand of speakers would you compare Fluance to?
Klipsch

3) Which brand of speakers do you have experience with?
anthony gallo and infinity
Post Reply